Credit and Collection Controller
Description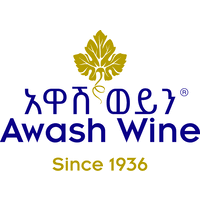 About Awash Wine·
Wine making has been a part of the Ethiopian culture for more than a millennium, dating back to the Axumite era. Although this traditional method has survived all that time, the methods, quality and variety stayed the same. In 1943 GC (1936 Ethiopian Calendar), a Greek family started the first winery in Ethiopia around followed by an Italian family who established their winery at Mekanisa. The two ventures where nationalized in 1973 and regrouped in one entity that was named Awash Wine. Since that time, we have grown to be one of the country's most loved brands-a market leader that is interwoven with the cultural fabric of the county
Purpose of the Job
Manage / oversee and responsible the for Order to Cash Credit, Collection, incentive and reporting finance processes and activities, including credit policy management (incl. credit collection), customer incentive determination and settlement, litigation/debt recovery, in accordance with the Company statutory (IFRS) and tax guidelines policies and objectives, in order to achieve the best performance and business partnering to the Company`s commerce team as well as Customers, while contributing to ongoing continuous improvement, process standardization in the entire Order to Cash Processes
Main Responsibilities
Manage/oversee and responsible for day to day performing generic collections, pre due process, credit limit exceeded process (incl. Validate monthly), overdue process for customer, incentive and target setting process, incentive target achievement validation and settlement process
Validate every sales transactions that are invoiced and processed without cash payment and empty returns, validate credit sales invoices with respective credit agreement and motive, related financial accounting and reporting activities, preparing local consolidation and define elimination postings, posting the approved elimination postings, perform the reconciliation of credit and customer balances, communicate respective balances to each customer and reconcile and possible disputes, review or determine action on GL Codes in relation to bad debt provision, account receivable, customer incentive, and related.
Make sure that product issued to direct sales drivers are settled on the same date with a maximum of two days.
Manage the month end timetable, by liaising with the Commerce team, to ensure proper integration of activities and timings, timely settlement of any post-dated cheques, closing of open in transit transactions and incentive process etc
Escalate and report, on time and in full, all none documented, authorized, substantiated and noncompliant transaction (eg. credit sales without credit agreement signed and authorized by the right delegate, changes in the credit limit without proper authorization and credit agreement, inaccurate or incomplete documentation for customer incentive, etc)
Monitor and review process controls, compliance, and take the appropriate action when controls have not been followed according to the defined procedure, if there a gap in the procedure and process, drive the improvement and update of the procedures and controls. Validate and confirm any credit limit change and update in Syspro in the customer master data process; and document all authorization and documents for such changes.
Job Requirements
Education
University degree, preferably in Finance, Accounting, Management, or related subject from a reputable institution
Experience
5 - 8 years of experience in Collections Operations, preferably within a beverages FMCG company
Ability to understand service performance measurement and reporting, including use of PPIs and Service levels
Ability to understand and supervise the application of Ethiopian Tax and statutory requirements
Good understanding of ERP Accounting Systems, Order to Cash processes, Workflow, etc.)
Applying Instructions
All Qualified and interested candidates can apply online through Ethiojobs by sending an application letter and CV on or before September 16, 2021
WARNING: Do not to pay any money to get a job. Please report fraudulent jobs to info@newjobsethiopia.com