Program Manager-Packard Leadership
Description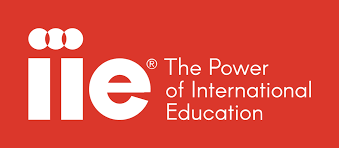 Purpose of Position:
The Program Manager-Packard Leadership is a specialist in sexual and reproductive health and rights (SRHR) and executes a leadership development program focused on SRHR in Ethiopia.  The Program Manager will lead both the design, implementation and facilitation of the leadership development program in collaboration with the Packard Foundation who funds the program, and a team of IIE staff in both Addis Ababa and Europe who are part of the overall program team.   Will also coordinate a team of local facilitators who will assist with the delivery of the program.
Essential Duties and Responsibilities include the following:
Expert in SRHR with an understanding of current issues and challenges in Ethiopia.
Leads the process of designing a SHRH leadership development program in Ethiopia with a team of design experts from within the country.  Works with the IIE Europe Director to employ an Emergent Learning approach and becomes knowledgeable about Emergent Learning principles and practices to guide the overall leadership program implementation.
Designs and executes on all outreach and selection activities to identify a group of 24 emerging leaders in selected geographic areas from a variety of sectors. Organizes a selection committee and ensures a fair and transparent selection process.
Identifies and leads a team of participatory/leadership facilitators who will deliver the content of the program.  Also acts as a lead facilitator.
Available for travel and in person visits to monitor the program and meet with program participants, as well as deliver content in selected locations.
Is the primary contact for all aspects related to the program implementation and reporting, and is the primary liaison with the sponsor. Corresponds with the sponsor, prospective applicants, candidates, and grantees.
Ensures program is delivered according to the proposed Emergent Learning approach, monitors learning over time and leads participants in Emergent Learning practices as outlined in the approved proposal.
Works with the IIE sub-Saharan Africa office finance manager on program budget monitoring and reports for the sponsor.
Assists with the development of ongoing funding for the program.
Job Dimensions:
Applies judgment to analyze complex situations where procedures are still under development. Makes recommendations on IIE's operational policies and approves procedures and/or programs and activities within an assigned department. Is given considerable independence of action to achieve desired outcomes/results.
Monitors expenses against established budget or participates in small scale revenue generation activities. Has an influence over what can and cannot be included in an established budget
Regularly interacts with team members both within and outside of their department, as well as clients, participants, and partners in carrying out their work assignments.
Exchanges functional/technical information to aid in management decision making as an integral part of carrying out work assignments. Interactions with others are primarily advisory in nature.
Work focuses primarily on how work tasks or specific areas within a department are executed.
Accountable for providing work guidance and technical advising to others. May train and explain IIE processes, systems and internal/external knowledge.
Work Conditions & Physical Demands:
Essential functions are performed in a general office setting with low noise. Job demands may require long periods of sitting; telephone work and/or computer work, as well as interactions with other team members and external stakeholders. Reasonable accommodations may be made to enable individuals with disabilities to perform the essential functions.
Equal Employment Opportunity:
IIE is an equal opportunity employer. All qualified applicants will receive consideration for employment without regard to race, color, religion, sex, sexual orientation, gender identity, national origin, disability or veteran status.
Employment Type:   
Travel:
Disclaimer:
This document is not an exhaustive list of all functions that the incumbent is expected to perform but is instead a summary of the primary responsibilities and requirements of the job. The incumbent may be asked to perform duties not included in this job description. IIE reserves the right to revise job descriptions at any time based on changes to the required job responsibilities. Team members will be informed of any changes to their job responsibilities. 
Job Requirements
Education/Experience:
Requires an advanced degree in order to apply in depth knowledge of the theories. and principles of a specialized work function, field or discipline.
Requires at least  10 years of related work experience.
Requires a working application of a specialized body of knowledge. At this level of competency, a team member is required to utilize knowledge in work execution and continuous improvement of IIE programs, policies, services and systems.
Other Knowledge, Skills, and Abilities:
Knowledge and experience designing and facilitating participatory leadership development programs required.
Experience in projects and tasks involving complex details which require well-developed organizational, time-management and administrative skills.
Basic understanding of finance and accounting policies, procedures and administrative practices.
Ability to work on and prioritize multiple tasks.
Ability to work well under pressure and meet deadlines.
Excellent interpersonal and communication skills, both oral and written, in English and the local language.
Intermediate knowledge of Microsoft Office Suites.
Ability to interact with all levels of staff and external contacts; sensitive to cultural differences when working with people from other cultures.
Ability to compare and evaluate possible courses of action and recommend or decide appropriate course of action.
Applying Instructions
Interested applicants can send their latest CV in word or PDF via ethiojobs.net or iie@ethiojobs.net
WARNING: Do not to pay any money to get a job. Please report fraudulent jobs to info@newjobsethiopia.com