Data Management Assistant (IICBA)
Description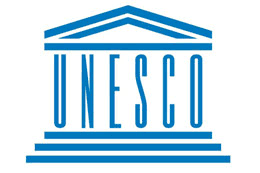 Long Description
(Only candidates resident in Ethiopia with authorization to work in the country are eligible to apply)
Overview
Post Number : 6ETEDPA012CB
Grade : G-4
Parent Sector : Education Sector (ED)
Duty Station: Addis Ababa
Job Family: Communication and Information
Type of contract : Project Appointment
Duration of contract : 1 year
Recruitment open to : External candidates
Application Deadline (Midnight Paris Time) : 16-APR-2020
UNESCO Core Values: Commitment to the Organization, Integrity, Respect for Diversity, Professionalism
Overview Of The Functions Of The Post
Under the overall authority of the Assistant Director-General for Education, with guidance from the Director of the Institute for Capacity Building in Africa (IICBA), and under the direct supervision of the IICBA Senior Education Programme Specialist and the Hub Management Consultant, the incumbent will be responsible for providing technical support to the design and implementation of data, monitoring and evaluation systems, including providing information to support policy and programmatic decision-making by external stakeholders.
The KIX Hub's purpose is to collect, generate, exchange and facilitate effective use of data, knowledge and innovation for education policy formulation and implementation among 19 Anglophone African countries in six thematic areas, namely (i) strengthening learning assessment systems, (ii) improving teaching and learning, (iii) strengthening early childhood care and education, (iv) achieving gender equality in and through education, (v) leaving no one behind, and (vi) meeting the data challenge in education.
Long Description
The Incumbent Will In Particular

Develop data collection tools and manuals and assist in the monitoring of data collection.
Support data entry and management to ensure that data quality meets international standards.
From the thematic data collected from different countries, compile a Data Archive and facilitate its dissemination to the public.
Document the technical standards of data for use by the wider public and address all inquiries from users relating to data.
Support in translating data into information that can be used to support policy and programmatic decision-making by partners. This support could include writing of policy briefs, briefing papers, fact-sheets, and infographics.
Assist in any other data and information activities that are relevant to the project as well as perform any other duties consistent with his/her specialties, as may be assigned by his/her supervisor and IICBA's Director.
Short Description
Work Experience

A minimum of 3 years of relevant work experience managing large data systems in education programs.
Skills and Competencies

Ability to work with minimal supervision.
High level of technical writing skills.
ability to multi-task, prioritize and deliver to deadline.
Excellent analytical skills, excellent networking and partnership building skills.
Tact and discretion.
Ability to work in a consultative and co-operative style with senior professional staff of different socio-cultural backgrounds.
Ability to work under pressure.
Languages

Excellent knowledge of English or French (oral and written) and good knowledge of the other language.
DESIRABLE QUALIFICATIONS
Education

Specialized training/certification in education or other related social sciences or equivalent field.
Skills and Competencies

Good knowledge of Anglophone African education systems, particularly the manner in which they operate, the challenges they face and their priorities.
Languages

Knowledge of another UNESCO official language (Arabic, Chinese, Russian, Spanish) or a local language is an asset.
BENEFITS AND ENTITLEMENTS
UNESCO's salaries consist of a basic salary and other benefits which may include if applicable: 30 days annual leave, family allowance, medical insurance, pension plan etc.
For more information in benefits and entitlements, please consult ICSC website .
ASSESSMENT
Evaluation of qualified applicants may include an assessment exercise and a competency-based interview.
Footer
UNESCO applies a zero tolerance policy against all forms of harassment.
UNESCO is committed to achieve and sustain gender parity among its staff members in all categories and at all grades. Furthermore, UNESCO is committed to achieving workforce diversity in terms of gender, nationality and culture. Individuals from minority groups, indigenous groups and persons with disabilities, as well as nationals from non-and under-represented Member States (last update here ) are equally encouraged to apply. All applications will be treated with the strictest confidence. Worldwide mobility is required for staff members appointed to international posts. UNESCO does not charge a fee at any stage of the recruitment process.
Applying Instructions
In the section below, please ensure you include the 6 managerial competencies indicated with an (M) for P-4 grade posts and above.
COMPETENCIES (Core / Managerial) Accountability (C) Communication (C) Innovation (C) Knowledge sharing and continuous improvement (C) Planning and organizing (C) Results focus (C) Teamwork (C) REQUIRED QUALIFICATIONS
Education

Secondary, technical or vocational school.
WARNING: Do not to pay any money to get a job. Please report fraudulent jobs to info@newjobsethiopia.com