Defining Mechanisms/modalities and Identification of strong partners for financial services provision to young women
Location

Addis Ababa, Ethiopia

Date Posted

July 7, 2021

Category

Consultancy



Job Type

Contract



Currency
ETB
Description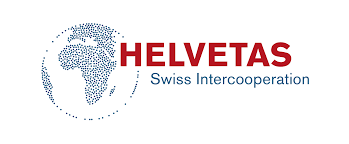 HELVETAS Swiss Intercooperation Ethiopia is a registered charity operating in the working areas of Rural Infrastructure, Local Governance, Skills Development and Employment and Resilient and sustainable livelihoods. See also www.helvetas.org. HELVETAS Ethiopia is presently looking for experienced consultant to identify Viable and strong partner for financial service inclusion for young women for a project entitled "UP-Women – Unleashing the Potential of Young Women" in Sidama regional state.
Unleashing the potential of young women- UP-women, is a four years' project designed to be implemented in four City Administrations of Sidama Regional states including Hawassa, Yirgalem, Aletawendo and Daye city administrations. The project aims to contribute to bridging the gap young women/girls face to enter in strong career paths through improved opportunities for skills training through Integrated Functional Adult Literacy (IFAL) and short-term skills training in market demanded non-traditional skills and subsequently find (self-) employment with a decent income and in women-friendly training and working environments. This will be achieved through a combination of Integrated Functional Adult Literacy (IFAL), Sexual and Reproductive Health (SRH) knowledge, access and services, life skills and vocational skills training, and job placement (JP) schemes, that ultimately results in a gainful income, contribute to gender transformation and dignity for young women. The project would work both with public and private training providers with a result based financing (RBF) approach and would contribute to developing their capacities.
Girls and young women who complete their TVET trainings would finally choose to either be self or wage employed. Startup capital is backbone for establishing enterprises; and in Ethiopia, youth have traditionally lacked access to finance, as they do not own the land or valuable property required for collateral for most MFI loans. The project also targets the most marginalized young women in the community and this means they also might have limited economic assets at their disposal. The Youth Revolving Fund, government initiative, with its 8% interest rate was hoped to alleviate the prevailing constraint, yet it has not reached to many youth and particularly women are the most underserved ones. Hence, the project would like to innovative on mechanism of financial inclusion as well as finding partners for financial service provision by exploring different options
In this regard, understanding the barriers and opportunities to financial inclusion to young women, analysis of available modalities (mechanisms) for financing of youth enterprises, analysis of traditional and non-traditional financial service providers and potential providers, barriers associated in service delivery paves the way to unclog the barriers, thereby design more responsive financial services modalities as well as defining new and existing partners to young women's and girls in the targeted areas. To this end, the project intends to undertake assessment to defining viable mechanisms/modalities of financial provision and identification strong partners for financial services provision to young women that covers  four City administration in Sidama National Regional State Hawassa, Yirgalem, Aletawendo and Daye through engaging consulting a firm/ individual consultants with significant relevant experience and skills to undertake this survey.
The result of the survey is expected to become a basis to define the modality of financing in the project as well as partner with relevant financial service and capital goods providers  for  improved service access to young women.
1.       PURPOSE AND OBJECTIVES OF THE ASSESSMENT
The purpose of the assignment is to provide a detailed and thorough analysis of existing financial services to young women and the gendered structural barriers that exist in current modalities and define an innovative modality of financial access as well as entry points in existing modalities that break across the existing barriers.  The project would also through this study like identify strong viable partners to implement the defined modalities for financial inclusion for young women in the four city administration of Sidama National Regional state- Hawassa, Yirgalem, Aleta wendo and Daye that could lead to finance accessible to disadvantage young women. The assessment shall focus on well-defined new/innovative and existing modalities/mechanisms of financial access/service with a detailed implementation guide, identification of strong viable partners to undertake these services,  the different existing products available for youth with a gender analysis of barriers for young women to access these existing services, proposed solutions to ensure access to finance to young women and recommendations on how to make sure inclusion including proposed loan product (if deemed necessary)
Specific objectives of the assessment include:
Assess finance needs for youth particularly of disadvantage young women;
Assessment of the current financial system(including  government initiatives, policy regulations and how this is being practiced at local level) and services (from MFIs, capital goods and equipment providers, banks, other funds,…) with a gender and youth lens ( financial service delivery, loan product, access, service delivery, etc) and identify the barriers and propose clear and practical solutions in a guideline document on how the project can work across these barriers;
Define new/innovative modalities for financial services and viable partner (financial service provider) that could be applied with in the project frame from learning elsewhere in the organization, region, country or the world (understanding what the project has available, the existing organizational limitations and restrictions). This is to be presented in a clear guideline document and proposed loan product (if deemed necessary).
2.       THE SCOPE OF ASSESSMENT:      The assessment should be carried out in consultation with key informants from the government line bureaus, Job creation commission, Small and microenterprises, MFIs, Banks, youth clients, NGOs working on youth issues, and vocational training centers in Hawassa, Yirgalem, Aleta wendo and Daye cities in addition to any other that might be available.
3.         METHODOLOGY:
The consultant/ firm should devise the best approaches for undertaking this market assessment. The following guiding principles should be taken into consideration however:
Desk review of policies, Banks, MFI data, project document, etc
Interviews with key staff undertaking the project
Interviews   with   relevant   government and government line bureaus, Job creation commission, Small and microenterprises, MFIs, Banks, youth clients, NGOs and others as necessary
Extensive mapping of MFIs/Banks through primary data collection employing Interviews (KII and FGD)
Any other methodology applicable
Job Requirements
1.       Consultant deliverables
The Consultant will be responsible for the following:
The consultant will be expected to deliver the following outputs;
Proposal detailing the methodology including the main research methods, the sampling framework, proposed sources of data, procedures  for  data  collection  and analysis. The proposed research tools will be discussed and approved by project staffs before data collection commences.
Proposed (propose clear and practical solutions in a guideline document on how the project can work across gendered barriers in existing mechanisms)
Clear guideline on new modalities/innovative for financial that could be applied with in the project framework along with identified financial service provider
A final presentation of the overall findings to the stakeholders for validation.
Final report provided in English, which should include but not be limited to the following sections: Background, objectives, methodology, summary of findings for each city administration, recommendation, annexes.
2.        DURATION OF THE ASSESSMENT
This study will be for a maximum  of 20 days and is expected to start within the month of July. The final report on the study should be submitted to HELVETAS on mid-August.
3.       Consultant profile/ requirement
Post-graduate degree in Microfinance, Business, Economics, marketing or related field
Minimum of 10 years' relevant professional experience in MFI, designing loan product
Strong background and experience in
Strong knowledge of youth programming, youth employment issues and financial inclusion
Excellent communication and report writing skills and negotiation skill
Familiarity with woredas of Sidama region
Well-connected to MFI association and MFI networks.
Applying Instructions
Candidates interested in the position are expected to provide the following documentation via email to hr.ethiopia@helvetas.org by July 10  2021.
A technical proposal with detailed response to the TOR, with specific focus on the scope of work, methodology to be used and tools for KII and FGD;
Initial work plan based on methodology outlined,
Company profile or CV clearly states relevant expertise/experiences including a minimum of 3 references
Detailed budget breakdown.
As part of the Consultant selection process, the best three to five candidates will be requested to prepare draft proposal and make a presentation to the project team to inform final decision on award of the Contract. Only shortlisted candidates will be contacted for further step.
WARNING: Do not to pay any money to get a job. Please report fraudulent jobs to info@newjobsethiopia.com