Deputy Medical Coordinator
Description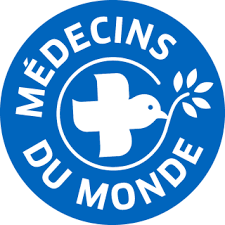 Context of the mission
MÉDECINS DU MONDE FRANCE (MDM-FR) is an International Non-Governmental Organization (INGO) involved in humanitarian interventions, operating in Ethiopia since 1986 implementing development cooperation and emergency assistance projects in a number of regions such as Tigray, Somali and Afar. MdM-F implements its projects with a local and expatriate team and in most cases with a local implementing partner.
From 2014 until 2017, MdM-FR implemented a project in Afar region with a local partner to prevent and address health consequences of FGM. In 2018 MdM supported the Afar region's health authorities in the Cholera outbreak response. In the same region and at the same time, MdM started also a program on reduction of gender-based violence (GBV) against female sex workers (FSWs) funded by the French Agency for Development (AFD) and that is still ongoing. In general, following Covid19 pandemics, MdM-FR has also been responding to it in Afar and in Somali region since during 2020. The Somali region projects have now been handed over from MdM-FR to MdM-Ge since May 2021.
And recently, MdM-FR started a project in Oromia and Somali region to improve access to quality health services with ECHO fund through consortium with COPPI and MdM Ge. MDM-FR intends to open up operations in Tigray in the coming months with a PHC, SRH and MHPSS project in collaboration with a local partner under own and private funds.
Main responsibilities 
The Deputy Medical Coordinator, under the hierarchical supervision of the Medical Coordinator and in close coordination with the program coordinators, shall design, plan, adapt and monitor programme activities.
To ensure the quality and relevance of medico social activities, practices and data.
To provide leadership, supervision and mentorship to medico social teams (MdM or partners).
During the absence of the Medical Coordinator, he/she assumes his/her functions
Working relations 
The Deputy Medical Coordinator reports directly to the Medical Coordinator. The Deputy Medical Coordinator has a functional link with the different mission medico social program coordinators and field coordinators to ensure technical quality in planning, coordination, monitoring and evaluation of medico social program activities.
 S/he works closely with the coordination team including:
Mission Pharmacist
Log dept
Admin dept
S/he works in close collaboration with the Field Teams in particular:
Program Managers
MHPSS Managers
Meal Officers
Ensure quality implementation and monitoring of the medical programs
Support technically the medical program teams in each base in designing, planning and implementation of the project's activities;
Work closely with the Medical coordinator to design, develop and review training manuals, training tools and supervision tools in line with national or international guidelines;
Monitor the implementation of the programs on timeliness and quality and ensure compliance with the objectives set in MdM Strategy and project proposals;
Track the performance indicators defined, signals any difficulties encountered in project implementation; In the event of significant delays or inadequate quality in project implementation, s/he immediately informs the Medical coordinator, program coordinators and Field Coordinators and proposes solutions for adjustments or improvements;
Ensure the availability of the verification sources, data collection and reporting system. Develop and implement evaluation and reporting systems; supervise and monitor data collection processes, and together with the Medco, analyse the medical data on a regular basis and set up corrective measures in case of need;
Assist in ensuring the integration of the different existing and planned additional components of the program (medical, MHPSS, GBV, SRH, emergency preparedness and response and community approach, etc);
Review with the Medical coordinator the internal reports from the program teams for the medical activities, including relevant program indicators, activities implemented, trainings given, assessments undertaken in the field and provide feedback and guidance to the teams
Prepare with the Medical coordinator the monthly reports, respecting internal deadlines.
Contribute to writing proposals and donor report writing, respecting internal deadlines.
Participate actively in grant opening meetings, program review meetings and closure and assessment meetings.
Support technically the field program teams and participate in health needs assessments to ensure the quality and results of the assessments.
Prepare reports for planned needs assessment in coordination with other program team members and submits to the medical coordinator.
Technical supervision and support of medical program staff
Keep abreast of the relevant international and national guidelines and ensure that these are understood and complied with by the teams.
Ensures up to date job descriptions for the medical members of the team;
Supervise and guide technical staff, including setting objectives, in coordination with the line managers in the field;
Provide mentorship and capacity building to program managers and field medical teams;
Plan, in coordination with the Medical coordinator and field teams, regular supervision visits in the field ensuring all medical MDM staff receive the adequate technical supervision;
Participate in the annual performance reviews for medical staff, in coordination with the Medco and line managers in the field;
Contribute to identify training needs for medical staff and provide organizational and technical support for trainings, in coordination with the Medical coordinator.
Ensure logistical and administrative support to the program
Under request of the medical coordinator, contributes to analyzing bids made by suppliers for purchases for medical programs, in coordination with mission pharmacist;
 Under request of the Medical Coordinator, participates in monthly financial forecast for planned medical program activities.
Ensure the representation of MDM to other actors
Represent MdM and ensure good relations are maintained with stakeholders consistent with the principles of neutrality and independence of MDM, including local authorities, partner organizations and other NGOs.
Attend coordination meetings on relevant health matters or any external meetings delegated by the Medical coordinator.
Contribute to the development of new proposals
Participate in identifying health-related needs in coordination with the Medical Coordinator;
Contribute in the preparation of project proposals and donor report writing;
Participate in the strategy development of the mission.
Basic Salary: basic salary 50,420 ETB, & transport allowance of 1,300 ETB
Contract duration: 9 months with possibility of extension
Duty Station: Addis Ababa with frequent field travels to project areas
Job Requirements
 Skills required:
Required - Medical or Paramedical degree.
Project Management training
Professional experience
Required - At least 3 years of relevant professional experience in similar roles in humanitarian programs
Experience in remote management
Required - Experience in emergency and post emergency
Required - Experience in participating in program planning, needs assessments, interagency coordination, proposal writing is an asset.
Skills and qualities required
Capacity building skills
Supportive management style (experience managing and supervising staff)
Good report writing skills
Confident and proficient in the use of MS Office
Required personal skills
Independence, ability to take initiative and responsibility
Ability to work under stressful situations
Good analytical skills
Strong problem-solving and organizational skills in day to day and crisis situations
Ability to plan, organize, priorities and meet deadlines
Adaptability to changing priorities
Listening and diplomacy skills
Ability to manage remotely when needed
Team spirit
Trustworthiness and rigor
 Languages
Required - English: Fluent both written and spoken.
Required - Amharic: fluent both written and spoken
Other country official languages: will be consider as an asset specially those languages which are spoken in the current areas of intervention
Applying Instructions
Interested applicants are required to fill the application form at the following link https://forms.gle/PbiQf9hi4BXqMz1j6 (Note : All the information that provided in this form is true and accurate) and submit their CV with cover letter through mdm.recruitment2021@gmail.com with the subject Deputy Medical Coordinator.
Female candidates are strongly encouraged to apply.
NB: only shortlisted candidates shall be contacted.
WARNING: Do not to pay any money to get a job. Please report fraudulent jobs to info@newjobsethiopia.com