DEPUTY SUPPLY CHAIN COORDINATOR
Description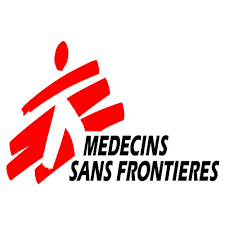 Médecins Sans Frontières-Holland
Internal/External vacancy announcement
Médecins Sans Frontières (also known as Doctors without Borders or MSF) is a private, non-profit, international humanitarian medical organization that intervenes in emergencies and crisis situations to relieve human suffering resulting from unmet medical needs. MSF observes strict neutrality with respect to politics and provides its assistance without discriminating on the basis of race, religion, ideology, or political affiliation. MSF's members are required to respect humanitarian principles and principles of medical ethics at all times.
MSF Holland is looking for: DEPUTY SUPPLY CHAIN COORDINATOR
· Number of Position: one
· Place of work: 50% Addis Ababa 50% Field Projects
· Terms of employment: 1 year with a possibility of extension
· Remuneration and Benefits:
- Starting gross salary/month: 46,084 ETB
- Medical Coverage : as per organizational scale
- Transportation allowance/month: 1,800 ETB
· Date of application: March 30 – April 10 2020
Main Purpose
Supporting the Logistics Coordinator or the Supply Chain Coordinator through delegated tasks and responsibilities, replacing him/her in his/her absence in coordinating the supply chain activities in the mission and participating and collaborating in the implementation of strategies and support to the field in accordance with MSF protocols, standards and procedures in order to enable the development of the mission and optimize the impact of the medical projects
Accountabilities
• Participating actively in the definition and monitoring of annual project planning and budgets and the Emergency Preparation Plan, defining strategies and advising the Logistics Coordinator or Supply Chain Coordinator in the translation of the identified needs into objectives, priorities and resources needed for intervention
• Defining, monitoring, evaluating and ensuring the implementation of the strategies and overall supply activities in the mission, making adjustments where needed, according to MSF standards, protocols and procedures. This includes guaranteeing of the following:
• An efficient supply administration and provision of adapted tools to support the different supply activities
• Standardization of warehouse management focusing on medical stocks and the interactions with the distribution points. (in case of integration of medical stock under Supply)
• Stability of supply activities within regular and emergency intervention of the concerned projects and manages field visits on regular basis to offer permanent support to the direct and indirect supply stakeholders
• Validation of the use of the supply related third parties (suppliers, transport companies, freight forwarders,) proposed by the procurement officers, transport manager, together with the technical referents when needed
• Planning, supervising and implementing, in close coordination with the HR Coordinator, the associated processes (recruitment, training, briefing/debriefing, performance evaluation, detection of potential, development and internal communication) of the staff under his/her responsibility in order to ensure both the sizing and amount of knowledge required
• Ensuring technical support to his/her team as well as to all other teams in the mission
• Representing MSF in meetings with Authorities and other NGOs at the request of the Logistics Coordinator or Supply Chain Coordinator
• Performing tasks delegated by the Logistics Coordinator or Supply Chain Coordinator, as specified in his/her job description
MSF Section/Context Specific Accountabilities
General
· In line with MSF's protocols, policies, standards, and guidelines ensure the implementation, monitoring, and evaluation of the validated mission supply strategy under the Logistic Coordinator responsibility.
· Acts as a permanent auditor of the supply chain: as such, monitors the different supply processes in the mission as well as the use of tools and the accurate execution of the supply procedures and proposes adjustments where needed
· Links with the finance department to make sure that all financial and donor requirements are correctly implemented and followed on.
· Coordination of the order cycles for medical supplies, together with the Project and coordination supply teams as per MSF standards and guidelines, using the TSR when appropriate.
· Participate in reports according to guidelines (Logistical Statistical Reports, KPI's, SitReps, etc.) and define and update the Country Supply Guideline
· Ensure technical support to projects regarding supply related tasks
· Evaluates the mission HR-setup related to the supply team (team sizes, JD, organigrams, division of tasks and responsibilities), manages the different supply teams in the mission (Coordination + Project) and participates in the selection, follow-up (training and coaching) and evaluation of the staff under his supervision.
· Offers a permanent technical support to the coordination and project supply teams as well as to the other departments of the mission (Fin, Med, …)
· Manages field visits on regular basis to offer a permanent support to the direct and indirect supply stake holders.
· Analyzing mission medical supply KPIs & proposing improvement plans/action points while make sure implementation of it.
· Assist Supply Chain Coordinator in the development and implementation of:
o Mission Supply Handbook (including supply SOPs for the capital and project sides).
o Medical Supply Order Cycle.
o Service Level Agreement (SLA) with Amsterdam Procurement Unit (APU).
o Cargoes Transport Calendar (in cooperation with APU).
o Hands carry cargoes Protocol
Ensures the following activities within the departments under his supervision resulting in an optimal service for the projects and coordination:
Purchasing and order management:
Coordinate, monitor and follow-up all national and international medical purchases and orders from the field. This function involves:
· Participates in tenders and bidding contest according MSF procedures.
· Validates contracts concluded with local suppliers together in collaboration with the finance department, mission supply manager and Logistics Coordinator.
· Ensuring that purchasing procedures comply with the requirements established by MSF and local law at coordination and project levels.
· Ensure a proper coordination of approval order processing, reception and dispatch, communication of medical supplies between the projects and coordination on the correct procedures.
· Validate the best possible transport of goods in terms of quality, price, service and time for each type of goods and destination ensuring compliance with the deadlines is in place
· Centralizes monthly medical stock report, analyses them and takes the necessary actions in close collaboration with Logistics Coordinator. Closely monitor the medical stock level related to monthly consumption figure, expiry dates, excess drugs and possible shortages in the capital.
· Smooth running of the mission medical supply system, through planning, monitoring of all orders, awareness of potential complications, assessment of priorities, monitoring ordering procedures, overviews, schedules and communication to the field.
· Oversees medical stock management in coordination, EPREP, Emergency Transit stock including distribution of regular consumable and transit stock overviews.
· Responsible for transparent imports by respecting all governing customs regulations.
· Provides good communication and feedback to the projects on medical orders and status (online order overviews).
· Incoming goods control, transit storage, re-packaging, preparation for expedition.
Administration
· Ensures the correct implementation of the supply software and organizes training according to the needs. Ensures the quality and completeness of the UF database across the mission.
Custom Clearance
· Investigates rules and regulations for importation of medical and technical supplies into Ethiopia and summarizes them for stakeholders, in the projects, capital and HQ. Maintains relations with Custom Authorities and FMHACA (together with the pharmacist and the mission supply manager)
Storage
· Guarantees the standardization of warehouse management in the mission, focusing on medical stocks and the interactions with the projects.
Inventories
· In consultation with the Log Co and in cooperation with supply logs/manager organizes 4 monthly (preferably, a week before 4M, 8M & 12 M) physical stock counts in the capital, and Projects.
· Ensure inventory and follow-up of the missions fixed assets.
Job Requirements
Education
· Essential degree and specialization in Logistics/Supply Chain
Experience
· Essential in Supply Chain management role (minimum 3 years managerial experiences in medical supply chain management) in organization of supply administration and procedures, preferably with international humanitarian organization/Health care supply chain management
· Desirable, Masters in Logistics & Supply Chain Management
• Degree/Diploma in Pharmacy
• understanding of MSF Field Logistics (general knowledge of MSF equipment and kits in accordance to the nature of the Project).
• Expérience with Supply Chain Management ERP
·
Languages
· Mission language essential- English; local language desirable.
Knowledge
· Proficiency in Microsoft office, specifically excel
Competences
Strategic vision (L2) : Has an overview and links current actions with organizational objectives
· Contributes towards the global vision.
· Relates the objectives of his/her project to MSF's objectives.
· Is able to distinguish between working activities that give value to MSF's objectives and those that do not.
· Sets and maintains an order of priorities in his/her work according to MSF's strategic objectives.
Leadership (L2) : uses actions and indirect influences to persuade
· Gives solid and coherent arguments to support his/her points to the interlocutor, stressing the key information.
· Uses different communication tools and means (internal and external resources) to get the message across.
· Selects communication strategies to have a persuasive impact on the interlocutor.
· Seeks backup from experts and third parties to strengthen his/her point of view.
· Manages his/her emotions.
People Management and Development (L3) : Works on the growth and development of team members
· Offers each team member an equal opportunity to succeed.
· Publicly acknowledges good performance and positively reinforces it.
· Considers the personal development of each team member and proposes an individual development plan.
Service Orientation (L3) : Anticipates clients' needs
· Anticipates the need to offer information about the services provided.
· Offers services that deliver added value to clients.
· Responds to clients' needs even when the demand is not explicit.
· Thinks about the effect of his/her actions on others.
· Is proactive in ascertaining the future needs of clients and understanding their underlying needs.
Teamwork and Cooperation (L4) : Builds team spirit within the organisation
· Fosters and encourages collaboration between members of different teams, services and departments, even in difficult situations.
· Explains to others (in meetings, speeches, etc.) the importance of working in teams.
· Acts by example.
This job description may be amended in line with the activities or evolution of the Mission.
Applying Instructions
Interested applicants should submit their non-returnable CV and application including photocopies of all supporting documents to the address given below:
HR & Administration Department, MSF Holland P.O. Box 34357 Addis Ababa Ethiopia or deliver at MSF Holland office, Addis Ababa Yeka sub-city, woreda 8, House no.9999/1 in front of Misrak Polytechnic college area near to Addis College or apply online through www.ethiojobs.net
WARNING: Do not to pay any money to get a job. Please report fraudulent jobs to info@newjobsethiopia.com