Development Programme Coordinator
Description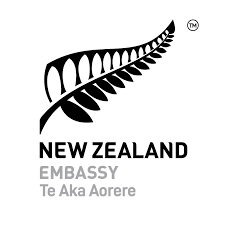 Are you passionate about sustainable development in Ethiopia and the Region?
Are you highly motivated with excellent management skills?
The New Zealand Embassy in Addis Ababa, Ethiopia, is looking for a Development Programme Coordinator to help manage the New Zealand Aid Programme.  The successful applicant will join a small team managing New Zealand's aid projects in the areas of agriculture and renewable energy, primarily in Ethiopia, Rwanda, Kenya and in partnership with the African Union.
The successful applicant will have project management experience in development, business, government or civil society, including planning, financial management, monitoring and evaluation.
A relevant university degree qualification is essential.  The applicant must have a high standard of written and oral communication skills in Amharic and English, including the ability and confidence to present to an audience on complex issues.  The applicant must also be able to demonstrate the ability to develop, build and maintain relationships with external stakeholders including Government officials, communities, contractors, and other donors.
The applicant we are looking for will be able to effectively prioritise and organise his or her own workload around competing priorities.  They will be able to quickly pick up new ways of working, including new processes and systems.  They will be able to work independently without requiring close supervision and be able to work effectively in a team.  They will also have excellent interpersonal skills and demonstrate sound judgment.
This is a locally engaged position.  The Embassy does not provide assistance with airfares, transfer costs or accommodation.  Applicants must have the right to reside and work in Ethiopia.  The annual starting salary for the position will be dependent upon skills and experience.  The full position description is available on request by email from http://www.ethiojobs.net/
Kaitiakitanga: Generations of New Zealanders benefit from sustainable solutions to global and regional challenges;
Prosperity: New Zealanders have better job opportunities and incomes from trade, investment and other international connections;
Security: New Zealanders are able to live, do business, travel and communicate more safely at home and offshore;
Influence: New Zealanders have confidence their country can influence others on issues that matter for them now and in the future.
 Diversity and Inclusion - Kanorau, Kauawhi
We aspire to be a workplace that values and utilises diverse and inclusive thinking, people and behaviours.  This means that our staff reflect the diversity of New Zealand and the countries we work in, and that the contributions of staff with diverse backgrounds, experiences, skills and perspectives are valued and respected.
Our values are:
Impact: We achieve for New Zealand, every day, everywhere
Kotahitanga: We draw strength from our diversity
Courage: We do the right thing
Manaakitanga: We honour and respect others
The Ministry recognises the importance of staff having flexibility around work hours and working arrangements to maintain a work/life balance.  In turn there may be some situations where the Ministry's business deliverables require staff to be available during certain hours of the day or for longer periods to meet a temporary surge in work requirements.
 About the Embassy - Mō te Kāinga Taumata
The Embassy represents the New Zealand Government to the highest standards of professional excellence in diplomacy, trade negotiations, international development and consular services.  This is done by building connections with the host Country and accredited countries where required, that enables the New Zealand Government to achieve more than they could alone.
The New Zealand Aid Programme delivers New Zealand's official support for developing countries. The purpose of New Zealand's aid is to develop shared prosperity and stability, drawing on the best of New Zealand's knowledge and skills.  We support sustainable development in developing countries to reduce poverty and contribute to a more secure, equitable and prosperous world. The New Zealand Aid Programme is managed by the Ministry of Foreign Affairs and Trade (MFAT), represented in Ethiopia and the Horn of Africa by the New Zealand Embassy.
 About the Position - Mō te Tūranga
The Development Programme Coordinator role at the New Zealand Embassy is responsible for managing and coordinating aspects of the New Zealand Aid Programme in support of Ethiopia, the African Union, Accreditations and other countries in the region. The Development Programme Coordinator role provides management, oversight and coordination of selected bilateral and regional and multilateral aid programme activities.  This includes delivery, monitoring and reporting on activities across a range of sectors.
Key Accountabilities - Kawenga Matua
The following key accountabilities of this role assist in delivering the Ministry's purpose
Role specific
  Delivery of the New Zealand Aid Programme related to the Africa Four Year Plan and its key objectives and results.
Activity Management
 Ensure efficient and effective management of development activities including sound application of PDG business processes, contract and financial management, and activity quality standards.
Contribute effectively to the design, appraisal, implementation, management and monitoring of a portfolio of NZ Aid Programme programme activities in consultation with DHOM AUE, PDG(GDS), MEA staff in Wellington, and other Post staff as required.
 Appraise budgets, monitor expenditure against activity budgets for agreed activities.
Assist with grant approval and contracting formalities (including of HEF).
 Prepare annual activity monitoring reports for assigned activities and contribute to regular updates to Wellington outlining any significant issues/achievements.
 Contribute to briefing and reporting requests as required.
 Relationship Management
Drawing on local knowledge and networks, establish and maintain a strong set of relationships that support and underpin the New Zealand Aid Programme.
Represent New Zealand at meetings when necessary to ensure New Zealand's aid and foreign policy priorities are communicated and meeting outcomes are accurately reported.
 Policy Analysis and Engagement
Working in close coordination with the Policy Officer gather information, analyse and report on key development issues and opportunities relevant to assigned activities.
As directed, engage with Government Partners, regional organisations and other development actors and partners on key policy issues that will strengthen the results of development and aid.
 Represent New Zealand in programme and activity discussions, advocacy meetings, negotiations and public diplomacy activities at post as required.
Participate and/or assist New Zealand delegations for meetings and negotiations as required.
 Emergency Response
Contribute to New Zealand's humanitarian response to natural disasters and other emergencies in Ethiopia and Accreditations as per AUE's Contigency Plan.
 Communications and Public Diplomacy
 Support the Embassy's information, communications, public affairs and public diplomacy work, with particular focus on the above key issue areas, with the objective of raising New Zealand's profile and broadening a New Zealand constituency.
 Visits and Events
In consultation with Post management team propose / develop visit and function objectives, detail desired programme elements, prepare participant and guests lists, specify protocols required during the visit or event
Organisational Responsibilities
Understand the Ministry's strategic priorities and high-level outcomes framework and how this role contributes to the framework
Understand tikanga and Treaty of Waitangi principles, and have sufficient appreciation of Te Reo Māori to be able to apply the Ministry Māori dimension, underpinned by Ministry values, in a way that is relevant to the context of our business
Contribute to Ministry-wide projects, consular and emergency response situations
Using the Ministry's Capability and Leadership Frameworks, identify and participate in opportunities for learning and development, including through regular coaching and mentoring.
All other duties as required by the employer
Knowledge Management
Contribute to the continuous development of the Ministry's knowledge base by using the Ministry's internal systems, sharing information and data with relevant internal stakeholders.
Security
Be familiar with the Post Security Instructions and adhere to these at all times.
Health and Safety
The Ministry is committed to providing a safe and healthy working environment for all staff, including contractors and other workers, both on and offshore.
You are responsible for:
 taking reasonable care of your own and other's health and safety and being mindful of the effect of your actions (or lack of action) on the health and safety of others
complying with reasonable Ministry instructions to ensure the Ministry is able to comply with the Health and Safety at Work Act 2015
cooperating with health and safety policies and procedures
 identifying and reporting hazards, injuries, illness and incidents (including near misses) that arise from your work or in the workplace
identifying and eliminating or mitigating health and safety risks so far as reasonably practicable and consulting with others in doing so
 raising health and safety matters with your manager or health and safety representative (or contact as appropriate)
 ensuring that all health and safety incidents, injuries, near misses are immediately reported through the HR Kiosk
ensuring that significant hazards and risks or critical incidents are drawn to the immediate attention of your Manager.
 Relationships - Pātahitanga
The position is required to build and maintain the following relationships:
Internal (within the Embassy / Ministry):
Head of Mission
Manager (Deputy Head of Mission, Addis Ababa)
Other members of the Post Policy and Development Team, including contractors;
Other MFAT staff, both onshore and offshore
External (outside the Embassy / Ministry):
Key staff in Ministry policy (MEA) and development (GDS) divisions
Other New Zealand agencies
Partner Government Foreign Ministries and other agencies
Peers in other key diplomatic missions and development agencies
Subject matter experts (academics, think-tanks; civil society, business, academia, regional and international institutions and organisations).
Delegations - Whakatautapatanga
Delegations are set out in the Ministry's Instrument of Delegation.               
Mandatory Role Requirements - Whakaritenga Tūranga Whakahauanga
Be eligible to live and work in Ethiopia.
You must be able to obtain and maintain appropriate security clearances (specifically local Police clearance).          
Job Requirements
Skills, Knowledge and Experience - Tohu Mātauranga, Pūkenga, Mātauranga, Wheako
The Development Programme Coordinator will have the following experience, skills and knowledge:
Experience:
Relevant tertiary qualification(s) relating to international development, humanitarian affairs, economics, project management, or public sector administration.
Minimum of 4 years' experience working with government, NGO, or development organisations in a technical and/or senior capacity, preferably with country specific experience.
Knowledge:
 Knowledge of international development policy and practice with an ability to achieve practical results in a fluid environment.
 Sound knowledge of Ethiopia and the Horn of Africa region development priorities and challenges.
An understanding of sound development principles
Skills:
Shows the drive and resilience to work proactively and deliver sustainable high performance.
Demonstrates the motivation and ability to improve own capability; including self-awareness and self-improvement focus.
Able to communicate effectively with strong written and verbal skills (in English).
Strong planning and organising skills.
Strong qualitative and quantitative analytical skills.
Good judgment and decision making skills.
Ability to quickly learn new systems and processes and to use these to work effectively across a wide network.
A good understanding of the machinery of Government and the Government decision making process in Ethiopia and other countries of accreditation.
Ability to think strategically and see linkages between different streams of work.
Displays personal integrity and an honest and ethical approach.
Applying Instructions
Interested applicants with relevant experience should send a covering letter of no more than one page, setting out why you are applying for the position, your suitability for the role, your experience in financial management and the contact details for two recent references, together with a non-returnable CV to nzembassy.vacancy@gmail.com with the subject title: Development Programme Coordinator: Vacancy.
Applications close at noon midday on Monday 18 October 2021.  All applications must be made in English.  Only shortlisted candidates will be contacted.
WARNING: Do not to pay any money to get a job. Please report fraudulent jobs to info@newjobsethiopia.com