Director, Channel & Access Marketing – Hematology (HCP AND Access/Payer) – Southern California Biopharma
Description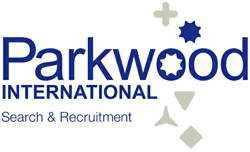 Director, Channel & Access Marketing – Hematology (HCP AND Access/Payer)
My client, a global biopharma company in Southern CA, is dedicated to achieving one of the most ambitious goals – curing cancer. This mission is at the heart of everything they do, from early research to product development. While they have come a long way to make what others viewed as impossible, possible…they know this is just the beginning.
For the past three decades, members of their team have been at the forefront of cancer immunotherapy. Changing the paradigm of cancer treatment with what is potentially the biggest breakthrough since the introduction of combination chemotherapy. They have one of the leading pipelines in cell therapy within the industry.
This company is committed to providing a work experience in which all people feel they are equally respected and valued, uniqueness is an asset. This team is grounded by one common goal – curing cancer. Every day, they aim to establish a direct line between that purpose and their day to day work. Their focus is on providing therapeutic options that healthcare providers can use to make a difference in the lives of their patients. Patients are their top priority.
My client is looking for a Director, Channel & Access Marketing to join their team. This person will have HCP marketing responsibility for an inline brand in hematology, as well as channel & access responsibility. This is an individual contributor role.
You

10-12 years pharma experience, with 5+ years of hematology/oncology sales and marketing experience required
HCP and access/payer marketing experience (GPO experience ideal)
Extensive understanding of the hematology/oncology clinical landscape
Ability to lead and influence cross-functional partners to develop innovative solutions where precedent may not exist
Excellent verbal / written communication skills
CAR T or Cell therapy experience is a plus
Self-driven, motivated and hungry
Must be willing to relocate if not local
The Director Channel and Access Marketing (Director, Marketing) is a critical member of the US Marketing team, a member of the leadership team and a close collaborator with the US Access team. S/he has responsibility for developing and executing the channel and access marketing strategy for the US market in alignment with the global brand plan. This role reports to the VP of US Marketing.
Competencies

Extensive understanding of the hematology / oncology clinical landscape
Cell therapy ideal, but considered a plus
Ability to lead and influence cross-functional partners to develop innovative solutions where precedent may not exist
Thorough knowledge and experience with marketing oncology products, including leveraging market research, data, and analytics to inform development of channel and access marketing strategies and tactics
Responsibilities

Understand key needs of developing and delivering a comprehensive channel and access marketing program in the US market Coordinate with Global Analytics team to conduct primary research to understand payor needs in the US cell therapy marketManage engagement with key payor groups and advisory councils to collect key insights regarding customer experience and access needsPartner with US Market Access and Global Market Access teams to share US market insights and help shape the development of global brand and access strategies
Develop the strategic plan for implementing brand strategy through payor focused tactics within the US market Develop a set of programs and / or tactics (e.g., LGO programs, channel campaigns, NTAP/DRG support) to address US patient needs and support appropriate utilization of the company's cell therapy productsCoordinate with global access team if adjustments / exceptions to global brand guidelines are appropriate
Manage internal and external stakeholders to implement access communication strategy and tactics in alignment with the brand strategy Develop and manage key external relationships to support payor initiativesLead Promotion Review Committee (PRC) process to ensure marketing materials are cleared for use and secure final productionManage agency relationships to develop deliverables
Manage cost center budget, coordinating with team members as appropriate
Ensure that all marketing activities are in compliance with regulatory and legal requirements
Take over the assigned product brand, leading the contracting strategy, marketing and communications, and all other related operational issues
Requirements

Bachelor's degree in marketing or related fields (12+ Years with BS/BA, 10+ Years with MS/MA or MBA) Master's degree preferred
5+ years of hematology / oncology sales and marketing experience at specialty-focused pharmaceutical or biotechnology companies
Extensive understanding of the hematology / oncology clinical landscape and the business of cell therapy
Ability to lead and influence cross-functional partners to develop innovative solutions where precedent may not exist
Thorough knowledge and experience with marketing oncology products, including leveraging market research, data, and analytics to inform development of channel and access strategies and tactics
Excellent verbal / written communication skills
Proven track record in developing and executing marketing strategies in hematology / oncology preferred
WARNING: Do not to pay any money to get a job. Please report fraudulent jobs to info@newjobsethiopia.com