Director of Communications & Storytelling
Description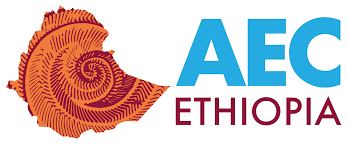 POSITION: Director of Communications & Storytelling
REPORTS TO: CEO & Co-Founder
LOCATION: Kigali, Rwanda
TENURE: Open-ended contract; contingent on 3-month probationary period
THE OPPORTUNITY, ROLES & RESPONSIBILITIES
AEC in 2030 is a different organization than what it is today. In 2030, the communities in which AEC works are thriving centers of private sector activity. People living there have access to services, decent work, economies conducive to growing businesses, and the ability to live independent and productive lives.
Powered by the belief in entrepreneurship to drive private sector development in secondary cities and refugee communities, we need a team of talented, experienced, connected, and courageous professionals who are inspired to grow AEC into a world-class business support organization.
AEC's Director of Communications & Storytelling is a critical position to help us maximize our impact and create the communities in which we want to live and work.
This position is inspired by the article, Using Story to Change Systems, and the important role that stories play in effecting change at the systems level.
Stories illuminate: they are the light that shows us the past, present and future. Stories guide us on our way forward as an organization, how we support businesses better, how we advocate for change, and how we continuously learn and improve.
Stories unite: they enable people to create an authentic sense of alignment. They are narratives that hold together groups, organizations, and movements.
Stories connect: they bring together data and feeling, the powerful combination to show us what is really possible.
Stories transform: they transform brands. Communication tells us what, stories show us how.
The Director of Communications & Storytelling is a new position at AEC, and one that is highly dynamic. This position is for someone eager to build a department and have a tremendous impact.
This person will perform several specific activity types (see below), but more importantly, the Director of Communications & Storytelling will play two key roles:
The Strategic Storyteller Role
The overall story of AEC is our purpose and our cultural values. In the role of Strategic Storyteller, the Director of Communications & Storytelling will be responsible for setting our communications and storytelling strategy. Through this strategic thinking and planning, you will bring to light, unite, and connect us to who we are, what we are trying to accomplish, and how we are measuring our success. Our core values will be genuinely integrated into the organization, guiding the way for how we operate, manage, sell, hire, and create.
The focus of designing these strategies is to name and define big, overarching narratives that will guide the decisions, tactics, and activities for the stories to be executed.
The Tactical Storyteller Role
The role of Tactical Storyteller will cover the more conventional tactics of business communications : brand management, sales and marketing, external communications – PR, social media, leadership addresses, keynotes, etc. – and internal alignment.
Specific Responsibilities
The roles listed above are meant to present a larger picture of what this position will entail. The time allocations of each role will vary by ever changing priorities and at various points throughout the year. To be more specific in terms of expected responsibilities, here are several (non-exhaustive) examples:
Organizational Management
Provide leadership and oversight to the communication team by building skill and capacity to meet global standards.
Define and manage a regional budget that optimizes resources for greatest impact and value.
Serve as part of the leadership team, providing high-level guidelines to the organization's growth plans and strategies.
Set and refine departmental structure, operational roles and performance management.
Communication & Marketing Strategy
Position AEC as a thought leader amongst our partners, clients, and employees.
Develop communications materials that showcase AEC's impact on business growth, job creation and livelihood improvement.
Develop and lead all the organization's communication, storytelling and branding strategies; provide senior leadership to the Directors, Advisors, and others who in turn can be ambassadors of our work and impact.
Uncover, capture and build storytelling assets for each organizational function (case studies, social marketing, leadership keynotes, annual reporting, etc).
Work with CEO and COO to support communications for AEC's partner organizations: AEC US, AEC Kenya, and AEC Rwanda and AEC Ethiopia.
Internal Communications & Partnership Support
Support leadership in using narrative to connect the organization's past, present and future. Ensure the team has the relevant information they need to be successful in their role
Lead preparation for interviews and speaking engagements. Seek opportunities to present the managers and clients to relevant platforms.
Develop written press materials -- releases, talking points, story pitches -- and manage internal approval processes.
Facilitate media interviews for AEC's leadership team.
Oversee publication of communications materials.
Translate leadership visions into easily consumable team messages & monthly internal newsletters that steward collaborative dialogue across cross-functional groups.
Public Relations & Media
Cultivate and manage relationships with key press outlets, ensuring strategic placement of relevant stories that highlight our value proposition.
Design and implement the conceptualization of informative communication strategies, campaigns and materials shared externally.
Plan and provide leadership for events/meetings in line with the organization's objectives (i.e. Transform Africa, World Refugee Day, Bank of Kigali Urumuri Initiative, YouthConnekt etc.).
Monitoring and Evaluation
Ensure communications policies are in alignment with various stakeholder requirements and standards and customized to the countries that we operate.
Design and utilize quality control systems to ensure all internal & external materials are consistent and impactful.
Optimizing key engagement metrics, such as views, clicks, shares, likes, etc. Conduct qualitative testing with various internal and external audiences.
Job Requirements
CANDIDATE QUALIFICATIONS
AEC has found that the happiest and most effective colleagues are proactive, resourceful, self-motivated go-getters with a can-do attitude, who support their teammates with sincerity. They are strategic, but also willing to roll up their sleeves. They give and receive feedback freely.
Successful candidates will also demonstrate:
Highly collaborative style; experience developing and implementing communications strategies
High energy, maturity, and leadership with the ability to serve as a unifying force and to position communications discussions at both the strategic and tactical levels
Self-starter, able to work independently, and entrepreneurial; enjoys creating and implementing new initiatives
Creative communication mindset and great public relations skills
Proven track record of leadership, remote team management and including significant roles in team development and growth
Sincere commitment to work collaboratively with all groups, including staff, board members, volunteers, donors, program participants, and other supporters
Experience guiding top-leadership to communication strategies and managing external consultants and suppliers.
Excellent writing/editing and verbal communication skills and storyteller, experience working across various East African geographies and knowledge of their official languages will be added advantage
Advanced skills in MailChimp, Canva, Square, and other tech-enabled communications
8+ years of work experience in relevant field
Demonstrated success in previous role relevant to this position
ABOUT AEC & OUR CULTURE
African Entrepreneur Collective (AEC) believes that entrepreneurs will transform the Continent. When African entrepreneurs, including refugees, have access to practical services and resources focused on business growth, they will improve their own livelihoods and contribute to economic development and jobs in their communities.
AEC launched in 2012 in Rwanda, and since then we have worked with more than 29,000 small and medium enterprises, refugee entrepreneurs and host communities across East Africa by offering them a comprehensive suite of business tools, training, consulting, and access to affordable finance.
Under African Entrepreneur Collective are three local organizations – Inkomoko, AEC Rwanda, and AEC Kenya – which comprise more than 160+ staff in 12 offices. In July 2021, AEC is opening a new office in Ethiopia.
All team members embody the organization's culture. Our core values are:
Purpose: be solutions-oriented and produce high-quality work and be a global leader.
Achievement: push yourself to reach beyond what you think is possible. Showing up over and over again to get the work done right.
Improvement: be humble and committed to continuous learning and growing. Improve through giving and receiving open and accurate feedback.
Bravery: willing to take risks, create a safe space for others, be compassionate, inclusive.
Turikumwe/Tuko Pamoja/ Abren Nen ("We are together"): appreciate your colleagues, celebrate success, and support each other in hard times.
Applying Instructions
Upload your CV and Cover letter, stating why you would be the right candidate for this position via this link: https://africanentrepreneurcollective.fuzu.com/
DEADLINE: 23rd July 2021
Only qualified candidates will be contacted for additional information.
AEC is an affirmative action/equal opportunity employer. Refugees, women, and persons who reflect the diverse communities we serve are strongly encouraged to apply.
WARNING: Do not to pay any money to get a job. Please report fraudulent jobs to info@newjobsethiopia.com