Description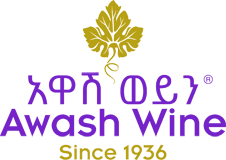 About us
Awash Wine SC. Established in 1936 Awash is proud to be Ethiopia's oldest winemaker. With over 80 years serving the local and international market, we are one of the country's most beloved brands. The company was acquired in September 2013 through a local and international partnership. Our international staff, with a combined 82 years of experience in the beverage industry, collaborates with 652 local employees at our two production facilities in Addis Ababa and our vineyard in Merti Jeju, Upper Awash. This local-foreign partnership means we combine international know-how with a deep knowledge of Ethiopia's dynamic and exciting market.

PURPOSE OF THE JOB
Responsible to build and run an efficient customer-oriented operation that will always guarantee product availability. A crucial part of this involves owning the route to the market by having full control over the transport and warehousing of the Company's products. Within this operation, it is the distribution manager's objective to reduce/minimize the cost to serve and by implication increase the profit per crate. The distribution manager is also responsible for the fleet & maintenance of all company owned and rental vehicles.
MAIN RESPONSIBILITIES
Functional Focus
Develops and implements policies and processes that enable efficient delivery of national distribution system.
Leads product stock allocation process across regions/ territories.
Authorize/approve exceptional requests for deliveries.
Manages turnaround times within Awash benchmark.
Manages of distribution costs and budget.
Measures and evaluates set KPI's for distribution.
Participates in the S&Op meetings.
Ensures integration between production and the distribution plans.
Confer with department heads to coordinate production, storage and transfer of finished goods and returns.
Negotiate with relevant customers, suppliers and third-party contractors
Liaise with the Regional Sales Managers to ensure optimal inter plant and agent movements of goods.
Assures zero downtime in all warehousing operations.
Assures the availability of required bottles for production; and make sure bottles are decapsuled, washed and cork is removed.
Efficient allocation and management of primary transport.
Establishes efficient maintenance system for all Awash wine vehicles.
Develops efficient strategy to keep missing, broken and foreign bottles at a minimum.
Develop and implement a strategy to returnable packaging material management system.
Manages route settlement system.
Calculate annual bottle requirement and propose the budget for investment.
Analyses and develops optimal transportation modes, routing, equipment, and frequency.
Establish and monitor fleet performance measurement systems for primary and secondary distribution trucks.
Achieves financial objectives by monitoring the distribution expenses against budget; analyzing variances; initiating corrective actions.
Design models for use in evaluating logistics programs or services.
Develop risk management programs to ensure continuity of supply in emergency scenarios.
Analyze the financial impact of proposed logistics changes, such as routing, product volumes or mixes, or primary transport.
Enforcing adherence to government regulation requirements on warehousing, material handling and issuing, and advising management on needed actions.
Safeguards warehouse operations and contents by establishing and monitoring security procedures and protocols.
Administrative Focus
Report adequately on Distribution Operating activities, evaluation and learning
Distribution Information Services custodian.
Assure clean and safe Work environment for all people working in the warehouse
Resolve problems concerning transportation, logistics systems and customer issues.
Participate in primary transportation processes, such as selection, qualification, or performance evaluation.
Ensure primary transportation provider compliance with company policies or procedures for product transit or delivery.
 People Management
Manage and develop employees
Manage and apply personnel processes
Ensure good team dynamics
Ensure healthy relationship with the union
Implement performance management
Ensures distribution staff deliver efficient operations and timely deliveries to meet distribution performance goals.
Maintains distribution staff job results by coaching, counseling, and disciplining employees; planning, monitoring, and appraising job results.
Maintains distribution staff by recruiting, selecting, and orienting.
Job Requirements
EDUCATIONAL BACKGROUND, EXPERIENCE
Minimum of BA degree in related field (Business Management, Logistics & Supply Chain Management, Sales, …..)
Minimum 8 years of experience in sales and logistics operational areas in FMCG industry; and of which 5 years in managerial role.
Experience in developing sales and logistics strategy.
Applying Instructions
All Qualified and interested candidates can apply online through Ethiojobs by sending an application letter and CV on or Before April 13, 2020.
Please Refer the position on the subject of your email.
WARNING: Do not to pay any money to get a job. Please report fraudulent jobs to info@newjobsethiopia.com