Description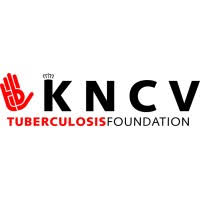 KNCV Tuberculosis Foundation
KNCV Tuberculosis Foundation (KNCV) is one of the leading international non-profit organizations dedicated to fighting tuberculosis (TB) worldwide. We are an international center of expertise for TB control that stimulates effective, efficient and sustainable tuberculosis control strategies in a national and international context. We are an organization of passionate TB professionals; including medical doctors, researchers, training experts, nurses and epidemiologists.
Over the past century we have built a wealth of knowledge and expertise, initially by successfully driving back TB in the Netherlands, and subsequently by partnering in the fight against TB in over 40 countries worldwide.
We operate from a central office in The Hague in the Netherlands and additional country offices worldwide). KNCV raises funds from individual, institutional and corporate donors.
Background
Ethiopia is a high TB burden country missing a third of estimated TB cases each year. While under-five children are estimated to constitute 15% of the Ethiopian population, they constituted only about 6-9% of all househo9ld contacts screened for TB, indicating low coverage of preventive therapy in this age group. The current contact investigation practice in Ethiopia is largely passive, however, in some rural areas with organized health extension program, high TB preventive therapy (TPT) were reported.
Treatment of latent TB among children has been a major area of concern with a third of eligible under-five children in the country not receiving the nationally recommended TPT. INH Preventive Therapy (IPT) completion rates have been low or unknown with some sites reporting as low as 12%. Contributing factors to these low TPT initiation and completion rates include lack of awareness both from the provider and patient side, misconceptions about the need for treatment and its effectiveness, lack of treatment support and structural barriers such as shortage of supplies. KNCV will be implementing an innovative project focusing on engaging local indigenous associations called Iddirs in mobilizing women volunteers to support TPT initiation and monitoring treatment completion among under-five children in two zones of Ethiopia (Addis Ababa and Southern Nations Nationalities Peoples Region). KNCV will partner with Love in Action Ethiopia (LIAE) to build the capacity of selected iddirs who will work with community-based volunteer networks reaching mothers and their children. We will work closely with the health extension workers in establishing strong linkage with the health facilities for TPT service. WHO's recently developed LTBI-Care app will be bused to further strengthen timely reporting of project data. Through the project, we intend to improve initiation of TPT to 98% and improve completion of TPT by 50% from the baseline.
Purpose of the position
KNCV is looking for a TB district coordinator who will monitor the implementation of TB REACH project on improving TPT in Gofa zone Southern Nations Nationalities and Peoples Region.
Position in the organization
The district TB coordinator will report directly to the TB Officer for TB REACH project and will work in close coordination with the LAIE's project coordinator.
Duties and responsibilities
The district TB coordinator will:
Technical assistance and coordination
Support women iddir focal persons and volunteers of the project in using the project specific implementation procedures (SOPs), job aides, educational materials and monitoring and recording tools for TB preventive therapy;
Together with the TB l officer of the project and project coordinator of LIAE, provide training to the women iddir focals, health extension workers on the recording and reporting forms and educational materials;
Support the collection of data related to the project implementation from women iddir volunteers, health extension workers and the health facilities providing TPT
Support strengthening of routine recording and reporting for contact investigations and TB preventive therapy, including treatment outcomes that are disaggregated by gender
Provide supervision and guidance to women iddir focal persons and health extension workers of project sites
Produce monthly (an/or quarterly reports) reports working with KNCV and LIAE staff
Contribute to other project activities as requested by KNCV.
People, project and quality management
Oversee the day-to-day implementation of the project, including activities undertaken by the women iddir focal persons and volunteers in the project sites
Maintain close communication related to the project implementation with woreda health offices and zonal health department.
Work closely with the local partners and associations involved in the project
What does KNCV Tuberculosis Foundation offer?
A fixed-term contract for a year;
An informal work atmosphere where a pro-active mentality is appreciated;
A highly-motivated team of experienced, self-driven colleagues;
The salary is dependent upon education and relevant working experience;
KNCV Tuberculosis Foundation has its own Employment Conditions Scheme;
Full-time employment consists of 40 hours per week.
Job Requirements
Who are we looking for?
Bachelor of Science (BSc) Degree in Public Health, Nursing or equivalent
Minimum 3 years, post qualification experience including working in TB control at woreda or zonal level
Proven previous work experience in the project site (Gofa zone and districts) is a plus and advantageous.
Speaking local (Gofa) language is a plus.
Knowledge and experience in childhood TB program management and implementation with special experience in Contact investigation and LTBI
Experience working on health-related projects in a local or international organization is a plus;
Experience working with a wide range of stakeholders at local community, district, and zonal levels and local indigenous associations, civil societies and NGOs
Applying Instructions
You can apply for this position via https://www.kncvtbc.org/vacancies/  by submitting your CV including a motivation letter and 3 professional references, before August 8,2020.For more information please contact our HRM Team in The Hague: +31(0)70-41672222 or mail to recruit@kncvtbc.org.
WARNING: Do not to pay any money to get a job. Please report fraudulent jobs to info@newjobsethiopia.com