Description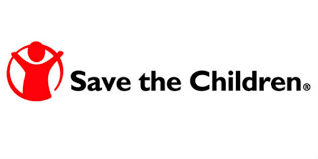 KEY AREAS OF ACCOUNTABILITY:
Driving and Maintenance:
·       Maintain vehicle log and fuel consumption documentation.
·       Prepare daily vehicle usage report, including trip use, mileage and fuel consumption
·       Providing weekly usage report of vehicles including total mileage, fuel consumption and expenditure.
·       Maintain valid drivers' license.
·       Organise the transport of supplies directly to SC designated location for use.
·       Complete the logbook for everyday trips and complete the fuel log sheet for any fuel purchases.
·       In consultation with the Program Support Officer, coordinate vehicle allocation for staff.
·       Keep the vehicle documentation up to date
·       Update the whiteboard once the movement plan is approved.
Control of Vehicles
·       Ensure that all vehicle journeys are authorized in advance by line managers
·       Ensure that all vehicle journeys are recorded in the logbook at the start and completion of journey.
·       Ensure that keys and vehicle documents are kept in secure place when the vehicle is not in use
·       Ensure that all passengers wear seats before driving the vehicle
·       Ensure that  a waiver is filled when carrying non SCI staff
·       Ensure that the Line Manager is immediately informed of any accidents/incidents and the accident reported to the police as appropriate and as soon as possible
·       Ensure that the vehicle is insured and in the event of an accident make certain that proper procedures for insurance claims are followed.
·       Report on all near misses
Vehicle checks:
·       Check the vehicle prior to its use every morning, fill the checklist and file it.
·       Check on taking over a vehicle and ensure that the items listed on the vehicle checklist and in the vehicles tools and materials inventory are present and in functioning order.
·       Check level of motor oil, water, tyre pressure, battery water and brakes to ensure that all are up to the standards required before any journey commences.
·       A driver is to check for vehicle defects and damage to the vehicle and ensure that he reports them to his line manager promptly.
·       Report and supervise all maintenance and repair needs of assigned vehicle.
·       Check communication equipment and maintains communication while in the field with base (SSFP)
Cleanliness and visibility:
·       The driver is responsible for ensuring that the vehicle is kept clean on the outside and inside at all times. The driver is also to keep the vehicle tidy and ensure that all dirt is removed from the vehicle after a journey.
·       Driver is to ensure SC visibility protocols are adhered to at all times.
 Others:
a.      Follow and abide by traffic rules, regulations, driver safety manual and any other instructions given by supervisor
b.     Maintain all vehicle safety equipment, as per vehicle safety kit, in liaison with the logistics officer- including first aid kit, communication equipment and fire extinguisher
c.      Work after duty hours or holidays/weekends as and when required and in prior notice from the line manager
d.     Perform any other duty as requested by authorised persons.
Personal qualities;
·       A proactive and flexible approach to work
·       Ability to work with minimum supervision
·       A systems approach to work
·       A people oriented person who enjoys working in a team.
·       A keen interest in self development
·       A reliable, polite and professional attitude to ensure SC is perceived as such.
·       Working knowledge of the Save the Children Emergency procedures, sphere and convention on the rights of the child.
SKILLS AND BEHAVIOURS (our Values in Practice)
Accountability:
·      Holds self-accountable for making decisions, managing resources efficiently, achieving and role modelling Save the Children values
·      Holds the team and partners accountable to deliver on their responsibilities - giving them the freedom to deliver in the best way they see fit, providing the necessary development to improve performance and applying appropriate consequences when results are not achieved
Ambition:
·      Sets ambitious and challenging goals for themselves (and their team), takes responsibility for their own personal development and encourages others to do the same
·      Widely shares their personal vision for Save the Children, engages and motivates others
·      Future orientated, thinks strategically
Collaboration:
·      Builds and maintains effective relationships, with their team, colleagues, members and external partners and supporters
·      Values diversity, sees it as a source of competitive strength
·      Approachable, good listener, easy to talk to
Creativity:
·      Develops and encourages new and innovative solutions
·      Willing to take disciplined risks
Integrity:
·      Honest, encourages openness and transparency
Job Requirements
QUALIFICATIONS AND EXPERIENCE
·       Knowledge, skills and abilities
·       Literacy and numeracy skills of level IV and above in Ethiopian TVET program
·       A clean driving licence minimum class B=C=E
·       Prior experience working for NGO, UN agency or private company
·       Ability to multi task and work calmly under pressure is essential for this position.
·       Excellent interpersonal skills and demonstrated ability to lead and work effectively in an insecure environment is critical
·       Some practical experience of user vehicle maintenance.
·       Those with defensive driving skills, first aid training will have an added advantage.
·       Recommended minimum of 3-5 years' experience of professional driving experience in an NGO or similar environment, including significant field operations experience running both emergency and development programs
Fluency in written and spoken English. Similar skills in Kiswahili and other local languages an advantage
Ability and willingness to change work practices and hours, and work with incoming teams in the event of major emergencies
Commitment  to  and  understanding  of  Save  the  Children's  aims,  values  and principles  including rights-based approaches
Applying Instructions
WARNING: Do not to pay any money to get a job. Please report fraudulent jobs to info@newjobsethiopia.com