Description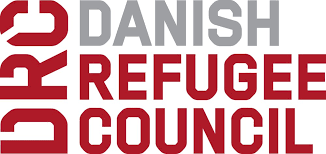 Title: Driver (2 positions)
Location:  Addis Ababa, Ethiopia
Employment Category:  J
Reporting To: Programme Operations Manager
Direct Reports: N/A
Start of Contract & Duration:  4 Months with possibility of extension depending on funding availability.
Posting date: November 16, 2021
INTRODUCTION
The Danish Refugee Council (DRC), an international non-governmental organization (NGO), has been providing relief and development services in the Horn of Africa since 1997. DRC promotes and supports solutions to the problems faced by refugees, internally displaced people (IDPs), and migrants. The organization has offices across the region, and has been operational in Ethiopia since 2009.  With funding from bilateral and multilateral donors, DRC is currently implementing a range of activities across Ethiopia and Djibouti, including WASH and shelter provision, child and youth protection, gender based violence response, awareness-raising of migration risks, protection monitoring of migration routes, and livelihoods support for returning migrants or those at-risk of migration.
PROJECT BACKGROUND
The Danish Refugee Council (DRC) is implementing the Ethiopia Migration Programme (EMP), a UK-funded programme to make migration safer and protect would-be migrants and refugees from unsafe irregular migration through and from Ethiopia.
OVERALL PURPOSE OF THE ROLE:
To provide safe transportation for all DRC staff for business related purposes during working hours; to make pick-ups and deliveries of correspondence; to maintain all DRC motor vehicles in top condition; and to observe the highest standards of discretion, integrity and personal conduct.
RESPONSIBILITIES
General Responsibilities:
Responsible for any vehicle he/she is driving, transporting authorized DRC personnel on official duty and cargo to the points of destination when officially approved. This includes collecting materials from projects and suppliers.
Ensure safety and security of the passengers, goods and vehicles.
Fill out the vehicle logbook and files, ensure passenger signature for every trip.
Ensure the vehicle is always at minimum half a tank and to refuel when necessary.
Responsible for the designated vehicles being representative and clean (interior as well as exterior) at all times.
Make sure vehicle movement including time of movement, parking, and cleaning. of vehicles are properly provided on daily errands.
Perform general check up on the vehicles (engine oil, brake oil, battery, tire pressure, wiper fluid, radiator fluid, etc.) to make sure the vehicle is road and water way worthy in the morning.
Physical inspection of all DRC-rented vehicles upon request by supply chain department.
Provide assistance in all procurement and supply requisitions of office and project equipment, supplies, materials, NFI items and furniture as tasked by Supervisor.
Implement duties in line with the DRC Code of Conduct and represent DRC in a good way.
Specific Responsibilities:
Drive DRC Ethiopia vehicles to give service to DRC staff as required and given schedule by the supply chain specialist.
Immediately report accidents, breakdowns and needs of repair and general maintenance/ service.
Ensure that the vehicle is only used for DRC approved purposes.
Keep and respect DRC driver rule and conduct.
Inform the date of annual vehicle inspection, third party insurance and comprehensive insurance before the due date expired.
Responsible for the collection, storage, transport and final delivery of all goods in his/her vehicle.
Assist passengers to load and unload personal or official belongings.
As a representative of DRC the driver is expected to dress and behave in a respectable manner at all times.
The driver should manage his/her time properly and report promptly to work. She/he should also ensure that s/ he is adequately rested prior to long journeys.
The driver should familiarize him/herself with the local area and planned journey route prior to departure, particularly any security issues to be aware of.
 Ensure every passenger wears safety belt before start driving the vehicle.
Arrange the vehicle service appointment schedule with MOENCO and supply chain specialist.
Check and make sure the vehicle kits(tools) are in place.
Respect of national traffic regulation and DRC logistical/vehicle policies at all times.
Undertake any other duties as requested by immediate supervisor
Any other duty as assigned by supervisor.
Job Requirements
Experience and Technical Competencies: (include years of experience)
Valid driver 3rd grade driving license.
Safe driving record; no police record.
Minimum of 2 years experience working as a driver, with excellent knowledge of Addis Ababa city, and long-distance driving experience.
Working with INGOs directly or indirectly is an advantage
Practical skills in minor vehicle repair and basic mechanics for petrol and diesel engines.
Pleasant demeanor and high standard of personal hygiene.
 Ability to respond quickly to direction.
 Ability to work with all nationalities of people without prejudice
Education (include certificates, licenses etc.):
Languages: (indicate fluency level)
Some knowledge of English spoken and written
All DRC roles require the post-holder to master DRC's core competencies:
 Striving for excellence: Focusing on reaching results while ensuring efficient processes.
Collaborating: Involving relevant parties and encouraging feedback.
Taking the lead: Taking ownership and initiative while aiming for innovation.
Communicating: Listening and speaking effectively and honestly.
Demonstrating integrity: Acting in line with DRC's vision and values
Applying Instructions
Interested candidates who meet the required qualifications and experience are invited to submit updated CV and cover letter explaining their motivation and why they are suited for the post.
Please send your application to Etsegenet Mamo via etsegenet.adgeh@drc.ngo  up to November 22, 2021. Only shortlisted candidates will be contacted.
For general information about the Danish Refugee Council, please consult www.drc.ngo
Gender Equality: DRC is committed to achieving gender parity in staffing at all levels. In light of this, women candidates are particularly encouraged to apply to bridge the gender gap.
Equal Opportunities: DRC is an equal opportunity employer. We value diversity and we are committed to creating an inclusive environment based on mutual respect for all employees. We do not discriminate on the basis of age, sex, disability status, religion, ethnic origin, colour, race, marital status or other protected characteristics
We encourage only qualified Ethiopian Nationals to apply. DRC considers all applicants based on merit.
WARNING: Do not to pay any money to get a job. Please report fraudulent jobs to info@newjobsethiopia.com