Description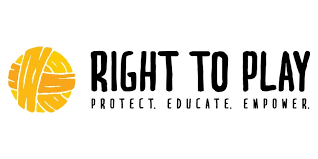 BACKGROUND:
Right To Play is a global organization committed to improving the lives of children and youth affected by conflict, disease and poverty. Established in 2000, Right To Play has pioneered a unique play-based approach to learning and development which focuses on quality education, life skills, health, gender equality, child protection and building peaceful communities. With programming in over 15 countries, Right To Play transforms the lives of more than one million children each week, both inside and outside of the classroom. In addition to our work with children, Right To Play advocates with parents, local communities, and governments to advance the fundamental rights of all children.
Right To Play is headquartered in Toronto, Canada and has operations in North America, Europe, the Middle East, Africa and Asia.
Visit us at www.righttoplay.com
JOB SUMMARY:
The Driver reports directly to the Finance Officer, Logistics Officer or Logistics Assistant where applicable. The main responsibility of the Driver is to provide safe transport services of passengers as required ensuring that safety regulations are adhered to by all his passengers at all times.
PRIMARY RESPONSIBILITIES:
Job Responsibility #1: Driving and vehicle maintenance (95% of Time):
Provides driving services to staff and other passengers between locations as scheduled by supervisor.
Conducts daily checks of the assigned vehicle for proper levels of fuel, motor oil, tire pressure, brakes and water level.
Performs minor maintenance when necessary.
Presents car in a clean and tidy manner, washing it when required.
Maintains mileage log book and schedules regular maintenance service with approval from supervisor.
Keeps all vehicle documents including vehicle registration, insurance, road tax, parking fees, road licenses and others, updated at all times.
Stocks essential vehicle supplies such as first aid kit and necessary spare parts ready at all times.
Undertakes errands to and/or from vendors, suppliers and banks as requested by supervisor.
Reports incidents and necessary repairs to supervisor and authorities according to existing operating procedure.
Job Responsibility #2: Performs Other Duties (5% of Time):
Performs other duties as assigned.
Employment Start Date:
Contract Duration:                 
Long term engagement based on performance and availability of funds
Compensation:                         
We offer a competitive salary and benefits package including a flexible work policy (e.g. work from home and flex hours).
DEPARTMENT/DIVISION:
Job Requirements
MINIMUM QUALIFICATIONS (must have):
EDUCATION/TRAINING/CERTIFICATION:
High school certificate or vocational school diploma
A valid driving license
EXPERIENCE:
2 years' experience as a driver (carrying passengers) with a recognized organization
COMPETENCIES/PERSONAL ATTRIBUTES:
Ability to follow a pre-set schedule and create a plan to reach the required destination on time
Good interpersonal and organizational skills
Ability to work well with people from varied backgrounds and cultures at all levels in organization
Ability to work as part of a team and is flexible and adaptable
Ability to work under pressure
KNOWLEDGE/SKILLS
Understands and performs safe driving techniques
Skilled in minor car repair
Able to drive for long periods of time
Understands highway code and road rules of the country
Good oral communication skills 
 LANGUAGES
Fluency in local language.  Basic reading, writing and speaking in English.
 DESIRED QUALIFICATIONS:
First Aid training
Previous experience working in an international organization
Drivers school training
Advanced auto repair skills
Advanced knowledge of security procedures in the country
Applying Instructions
If you are interested in applying for this position, please send your resume and cover letter to:
ethiopiahr@righttoplay.com and kindly include "Position Name" and your name in the subject line. Please indicate your salary expectations in the cover letter.
While we thank all applicants for their interest, only those selected for interviews will be contacted. Right To Play provides equal employment opportunities to employees regardless of their gender, race, religion, age, disability, sexual orientation or marital status. We offer a family-friendly environment that allows for flexible work arrangements in order to support staff diversity and ensure a healthy work-life balance.
We are a child-centered organization. Our recruitment and selection procedures reflect our commitment to the safety and protection of children in our programs. The successful candidate will be required to provide a satisfactory police record check as a condition of employment. 
To learn more about who we are and what we do, please visit our website at www.righttoplay.com.
WARNING: Do not to pay any money to get a job. Please report fraudulent jobs to info@newjobsethiopia.com