Description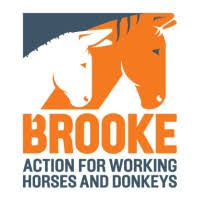 Introduction
The Brooke is a leading UK equine welfare charity which has been working in Ethiopia since 2006 with a country office in Addis Ababa. The Brooke aims to improve the welfare of working equines, together with the livelihoods of people dependant on these animals. Brooke Ethiopia (B-Eth) has entered a new Strategic phase and by the year 2020, the Brooke Ethiopia will sustainably improve the equine welfare of some of the neediest rural and urban equines in Ethiopia. In order to achieve this, the role of Driver/Logistics Assistants is critical.
| | |
| --- | --- |
| Job title: | Driver |
| Current location: | Shashemene |
| Reports to: | HR/Admin Coordinator |
| Staff managed by this post: | No management responsibility, but responsible for the safety and security of all passengers. |
| Main purpose of the job: | Driving, ensuring that all passengers are safe and that The Brooke's vehicle and other goods are all secure and Providing other Administrative and logistics supports. |
Main tasks and responsibilities:
1.      Drive The Brooke's vehicles as required.
a.      Ensure that passengers and other road users are safe
b.      Ensure that everyone in the vehicle is wearing a seat belt
c.       Ensure that the vehicle and its contents are secure
d.      Complete the log book for each journey.
e.      Keep the vehicle clean and tidy at all times
2.      Ensure that the vehicle is kept in good repair
a.      Check the fuel, water, oil, and tires of the vehicle on daily bases.
b.      Ensure seat belts and other safety equipment is in good working order.
c.       Carry out minor repairs directly, and promptly report the need for garage repair.
d.      Prepare spare part required for vehicles maintenance & confirm that all purchased spare parts are used for the intended vehicle.
e.       When garage repair or service is authorized, arrange the vehicle to be taken to the garage for repair of service.
f.         Closely follow up and support the repair and maintenance activities. Ensure the garage made the maintenance properly.
g.      Confirm that maintained vehicles are functioning properly.
3.      Safety
a.      Ensure that the basic road safety equipment is carried including a roadworthy, spare tyre, and other tools.
b.      Ensure that the vehicle carries a fire extinguisher as well as an effective first aid kit and asset of latex gloves.
c.       Report any theft of equipment or other property from the vehicle immediately
Job Requirements
Certifications/Education Required
- 3rd Grade or equivalent Driving license held for at least three years.
- Knowledge (spoken and written) of English and Local language Amharic
- Knowledge of other local language(s) is an asset
Professional Experience Required
- 10 Years minimum Experience, (NGO and International Organization work experience is an asset.)
- Automobile maintenance experience (oil checks, changing tyres, etc.)
- Basic knowledge of auto mechanics.
- Good knowledge of the area of assignment
Applying Instructions
If you are interested in the job and fulfill the above requirements, Please send your CV, application letter and copies of credentials to the following address: Human Resource and Administration Unit, through recruit@thebrookeethiopia.org
Please include 3 references from current and former employers.
For further information or support, please call us on 0116 610 069 or 0116621885.
WARNING: Do not to pay any money to get a job. Please report fraudulent jobs to info@newjobsethiopia.com