Location

Itang, Gambela, Ethiopia

Date Posted

August 6, 2020

Category

Driver



Job Type

Full-time



Currency
ETB
Description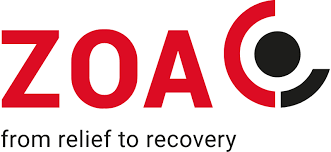 About ZOA
ZOA works with committed and motivated staff in serving millions of people affected by poverty, disaster, injustice and conflicts. Through the efforts of our dedicated staff, we are able to bring Signs of Hope and to support people who suffer due to armed conflict or natural disasters by helping them to rebuild their livelihoods.
We value our employees and offer a wide range of benefits to meet the specific needs of our staff and their families.
Purpose
Responsible to provide safe and reliable transportation for ZOA staff, partner staff, consultants, visitors and project participants. He is expected to be skilled in safe operation and maintenance of a broad range of automobiles. He should also be quite knowledgeable about the road systems in places that ZOA operates in and know the location of all partners of ZOA. The post holder is always expected to be highly security conscious as ZOA in some cases can decide to operate in conflict and post conflict areas.
Typical Responsibilities - Key end Results of the Position:*
Driving
Receive work assignments from the immediate supervisor
Safely, reliably and time consciously drive ZOA staff, partner staff, consultants, visitors, project participants for ZOA business purposes
Complete the vehicle log book after each trip and ensure travellers sign off
Present vehicle log book at the end of each month to the Operations Officer
Exercise a high-level security consciousness all the time when driving especially in the early or late hours and in unsecure areas
Ensure vehicles are parked always in safe locations.
Vehicle maintenance
Ensure assigned vehicle is in sound and operable condition
 Ensure assigned vehicles is clean at all times
Track vehicle servicing dates and notifies timely for the immediate supervisor/operations department
Perform minor repairs and notifies immediate supervisor/operations department if major repairs are necessary
Complete the vehicle maintenance log 
Present vehicle maintenance log to Logistic department
Provide a variety of routine office support services that do not interfere with his main duties
Dealing with Problems:
The incumbent should have a medium degree of problem analysis for both external and internal environments in order to propose viable solution which is in line with the organizational rules and regulations
Communications and Working Relationships:
The incumbent should have medium degree of communication skills
Job Requirements
Educational Qualification and Experience
Completion of secondary education;
MUST have a valid driving permit/license
MUST have over 5 years of continuous uninterrupted driving experience.
MUST pass a road qualification test administered by the Operations Department before handling any project vehicles
Skills Specific to the Post
Trustworthy and reliable.
Ability to act in a professional and ethical manner
Good Communications Skill both English and local language
Ability to manage multiple assignments  and demanding workload
Knowledgeable about the road system especially in ZOA's areas of operation
Knowledgeable in automobile operation and maintenance requirements
Knowledgeable and skilled in defensive driving
Ability to handle unexpected events on the road and the driving discourtesy of others
Physical Environment and Demands:
The job duties require an employee to bend, reach, stoop, stand and/or walk for extended periods.
The job duties require an employee to lift, fix and/or move objects.
Applying Instructions
If you are interested in this position, please apply via ethiojobs.net by sending your CV and a motivation letter indicating your suitability for this position to before the due date
Please provide at least 3 references related to your previous employment listed in your CV or motivation letter.
Only selected candidates will be contacted and invited to participate in the process of recruitment. It is our aim to inform candidates of their status in the recruitment process within 4 weeks after the vacancy has closed. A written test will be part of the recruitment procedure. Documents that do not match the profile above will not be considered. Internal candidates will have priority, in case of similar results.
WARNING: Do not to pay any money to get a job. Please report fraudulent jobs to info@newjobsethiopia.com