Description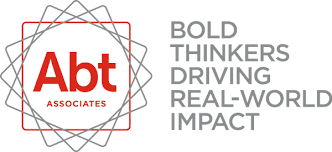 Organization Overview
The International Development Division focuses on improving the lives and economic well-being of people in lower and middle-income countries. We command technical expertise in health, agriculture, climate change, food security and governance—as well as in international evaluation. Our multi-layered health portfolio includes policy, health promotion and disease prevention, health finance, and health systems management. In partnership with government clients and local experts, our high-quality programs in Africa, Asia, Latin America, and the Middle East are known for impact and innovation.
Opportunity
The USAID-funded Health Financing Improvement Program seeks to strengthen the health financing functions and systems to support universal health coverage of quality primary health care (PHC) services for Ethiopian citizens. Project objectives include increasing domestic resource mobilization for enhanced provision of quality PHC services, streamlining pooling of risk-sharing/insurance mechanisms for wider access to PHC services with reduced financial barriers, facilitating strategic purchasing of health services from public and private health providers, and improving governance, management and evidence-generation for health financing reforms and health facilities.
Based in the project's central office in Addis Ababa, and under the supervision of the Finance and Operations Director, the Driver performs the operations, maintenance, and management of project vehicles, including routine maintenance, registration, tagging, and tax exemptions, as well as providing transportation for project activities. As needed, the Driver may perform basic office support tasks, as requested by the Finance and Operations Director.
Key Roles and Responsibilities
Drive project and project-affiliated personnel to project sites and partner/stakeholder locations within and outside of Addis Ababa for project activities, including official site visits
Engage in safe driving practices
Perform project routine business around Addis Ababa, such as receiving and delivering official project documentation to and from USAID and government and non-government offices, and general office purchasing
Maintain up-to-date record keeping systems for vehicle issues, including fuel, mileage, and trip logs
Observe all Abt Associates vehicle utilization policies and in-country traffic laws
Responsible for maintenance of project vehicle, keeping accurate records, and following a schedule of routine maintenance, cleaning, etc.
Ensure the readiness of the vehicle for transport service by checking oil, water, fuel and other parts of the vehicle prior to driving. Work with the Finance and Operations team to help arrange or make the vehicle available for repairs and maintenance
Inform the Finance and Operations Director of any maintenance of other concerns regarding vehicles
Preferred Skills / Prerequisites
Valid Ethiopian 3rd Grade Driver's License is required
High School diploma is desirable
At least 1 year prior experience in commercial driving is required
Excellent driving record and experience in traveling throughout Addis Ababa and other key cities
Previous work experience on a development project is desirable
Good interpersonal and communication skills
Ability to communicate in English
Minimum Qualifications
High school (desirable), valid driver's license, plus 1 year commercial driving experience
Abt Associates is an Affirmative Action/Equal Opportunity employer committed to fostering a diverse workforce. Abt Associates provides market-competitive salaries and comprehensive employee benefits. Local candidates strongly encouraged to apply.