Description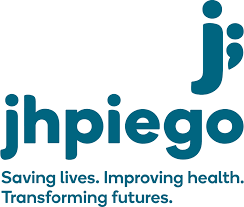 Post Title:           Driver/Expeditor                                                                             Grade:  B
Department:      Ethiopia Country Office                                                                May 2020
Summary Scope of Work:
The Driver/Expeditor operates assigned vehicle for the purpose of transporting Jhpiego employees conducting project business to various locations within and outside Addis Ababa, and performs expediting duties.
Reporting Structure:
Position Reports To:  Transport/Fleet Management Coordinator
Positions Supervised: None
Responsibilities:
All staff members of Jhpiego, regardless of the level of their responsibilities are expected to:
model the mission and values stated above
participate in the business development process
contribute to the knowledge sharing and transfer process
make responsible decisions that result in time and cost containment and clear accountability
Major Responsibilities:
Serve as driver/Expeditor for Jhpiego employees to drive an assigned vehicle(s) to destinations within and outside of Addis Ababa. Trip destinations include: training events, workshops, hospitals that Jhpiego works with; and partner, governmental, NGO, international and other offices with which Jhpiego interacts.
Ensure the safety of all passengers in the car by ensuring that passengers and driver/Expeditors wear seat belts. The driver/Expeditor observes all traffic rules, does not speed and ensures the safety of the surrounding areas.
On continual basis check and survey to ensure that roads and destinations planned for assigned passengers are free of any crime occurrences such as pick pocketing, purse snatching, or robbery.
Maintain daily log of all trips taken and obtain signature of all passengers.
Ensure that basic tool kits are available in the vehicle.
Ensure that the first aid kit is well equipped and easily accessible for use.
Ensure that assigned vehicle is in roadworthy condition at all times, Maintain vehicle in clean and serviceable condition and perform minor maintenance of a preventive nature. Ensure that the vehicle is ready and roadworthy before all trips outside of Addis Ababa.
Provide basic care of assigned vehicle including conducting frequent checks of oil and lubricant levels, maintaining appropriate levels of each. Ensure vehicles have adequate fuel levels. Report all major needs for maintenance of the driver/Expeditor supervisor for immediate action.
Ensure that insurance registration and annual inspection of all Jhpiego vehicles is valid. Maintain copies of vehicle logbooks and insurance documents, ensuring that the renewal of insurance and annual inspection for vehicle is carried out in timely manner.
Responsible to keep assigned vehicle clean, orderly and serviceable condition at all times; perform minor preventive maintenance; follow up with maintenance requirements of assigned vehicle.
Responsible for preparing monthly activity, fuel consumption & expenditure report and presenting these to supervisor every month.
In the absence of responsible person(s) designated to assist, act as guide and interpreter for visiting Jhpiego guests and/or other officials approved to ride in the Jhpiego Ethiopia cars, provide general information regarding historic and cultural background relevant to surroundings, or relevant general information relating to Jhpiego Ethiopia supported sited/centers that visitors may pass by while traveling.
Comply with security practices and procedures as pertains to Jhpiego security plans.
Provide logistical assistance like pro-forma collection and distribution of RFQ to vendors.
Work with a flexible schedule and cover all departures/locations.
Ensure Safety and Security Concerns and incidents are reported timely to Jhpiego SSFP and CD
Responsible to have all relevant and up-to date vehicle documentations on hand while assigned for work
Assist in the settlement of monthly utilities or any associated office payments
Responsible for distribution of donation materials and equipment to Jhpiego supported sites based on the guidance provided by project staff
Assist with the collection of Model 19 document for donation materials.
Perform any other duties assigned by the supervisor.
Job Requirements
Required Education & Qualifications:
Completion of Secondary school
Possession of a minimum of Grade 3 license
At least three years of experience as Driver/Expeditor, preferably in iNGO environment;
Skills & Abilities:
Excellent communication and interpersonal skills to work in a multi-disciplinary team set-up
Demonstrate capability of driving
Willingness to work as team
Flexible and ability to work under pressure with frequent field duty travel
Ability to communicate with Amharic and also English
Applying Instructions
Applicant are expected to STRICTLY follow the below listed application procedures:
Only qualified and interested applicants can submit application letter and well written curriculum vitae saved in one complied PDF format.
Applicants are required to state their current basic salary in their application letter.
Applicants must make sure their application document is saved by their full name in PDF format.
Applicants must specify the location applied for if the vacancy is for more than one location.
CREDENTIALS OR WORK CERTIFICATES MUST NOT BE SUBMITTED.
The job position being applied for must be explicitly stated in the application letter.
Applicants must use this E-mail HREthiopia@jhpiego.org to submit applications and make sure to state the job position title applying for in the subject line.
Applications not fulfilling the requirements stated above will automatically be rejected.
 Equal Opportunity Employer.
Jhpiego offers competitive salaries and a comprehensive employee benefits package. The winning candidate is expected to start within short period after finalization of the recruitment process.
The deadline for applications is September 9, 2020.
WARNING: Do not to pay any money to get a job. Please report fraudulent jobs to info@newjobsethiopia.com