Driver – NPR Isuzu Truck (Internal/External)
Description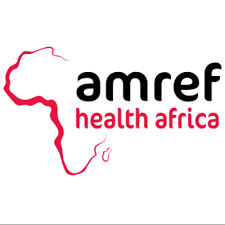 Driver – NPR Isuzu Truck
Amref Health Africa is an African-led international health development organization headquartered in Nairobi, Kenya. Founded in 1957 as the Flying Doctors of East Africa to bring critical health services to remote communities, Amref Health Africa envision to bringing lasting health change for Africain more than 30 countries across the continent. With a focus on women and children, the organization strives to overcome the most critical health challenges facing the continent: maternal and child health, HIV & TB, malaria, water and sanitation and health systems strengthening. Amref Health Africa in Ethiopia has been working in Ethiopia since 2002 in close collaboration with the Federal Ministry of Health implementing a range of projects in maternal, neonatal and child health, reproductive health, health systems strengthening, health workforce development, water and sanitation, HIV/AIDS and non-communicable diseases across the country, supported by a wide range of multilateral and bilateral donors, corporates and foundations.
Amref Health Africa would like to recruit Driver – NPR Isuzu Truck based in Addis Ababa (Country Office) with frequent travel to field office and will report to Transport Officer.
Job summary:
The Driver - NPR Isuzu Truck keeps the truck in good running order and fix minor breakages and maintenances and repairs. S/He Keeps a record of departure, arrival, mileage covered and fuel consumed and other pertinent records and submit necessary mileage related document to Transport Officer on monthly bases.
The Driver will be responsible for safe driving, transportation and delivery of medical and non-medical equipment and other supplies to intended destinations; and collect the necessary delivery confirmation notes /model 19 for every trip and timely submit to storekeeper. The Driver will work under the direct supervision of Transport Officer, in compliance to admin and logistics management guideline as well as fleet operation procedures.
Essential duties and responsibilities:
Vehicle Management and Documentation
·         Transports project input materials such as medical and non-medical equipment and items to the regional project operational sites, provide other freight transport service to consortium partners, and collect the necessary delivery confirmation notes /model 19 for each trip and submit storekeeper.
·         Ensure proper handover/takeover protocol is applied as truck is assigned
·         Responsible to comply with the road authority driving regulation
·         Ensures materials are safely transported and delivered to the intended destination.
·         Checks the weekly freight transportation schedule for the Isuzu truck and facilitate   anticipates requirement for taking the trip and report if there is any plan of changes to the immediate supervisor.
·         Ensures every Isuzu Truck movement is accompanied with waybill and  get-pass;
·         Observes the loading/unloading of materials on and from the truck;
·         Physically ascertains the quantity, type, damages, shortage, etc. of the cargo.
o   Crosschecks the physical quantity and condition of loaded/unloaded materials with the entry made on the waybill, delivery confirmation note /model 19 and other relevant documents.
o   Handles documents (waybills, model 19 etc.) with care, and submits them to the concerned unit (during offloading, upon return to base, at checkpoints, etc.).
·         Carries out daily routine check on his/her truck and follows up scheduled maintenance of the truck.
·         Ensures there is sufficient fuel in the fuel container and checks on the level of oil and water and does refilling as needed.
o   Reports dents, cracks, bruises or bumps of any magnitude on the body of the truck on time.
o   Keeps the truck cabin as well as body clean, and verify the windshield glass and mirrors (head, side and rear) are clear.
o   Verifies the mileage of tire mounting and dismounting KM and properly record on tire mounting controlling sheet.
o   Keeps tools, accessories, spare tires and tire cards on the truck, and makes them readily available for inspection/ inventory
o   Ascertains that all tools and other accessories for the truck are handy and functional; and makes sure that the loads are within permissible limit.
o   Follows-up the operating condition of the truck, timely reports repair/ maintenance needs, and checks the repair of the truck before receiving it from the workshop.
·         Ensures availability of all the required documents/supplies including insurance, registration, log sheet, checklist, fuel, first aid
·         Maintains all records related to the use of Isuzu truck   such as daily log sheet, departure, arrival, mileage covered and fuel consumed and other pertinent records and submit necessary mileage related document to the relevant administration/ transport management staff on monthly bases.
o   Report malfunctioning or defected technical problems on the truck to immediate supervisor and take corrective actions.
·         Performs other related duties as may be assigned by log and administration unit.
General logistic and administration support
Distribute project materials to different operational sites and collect the delivery confirmation note /Model 19 up on delivery of the items from consignee, and submit the document to store keeper.
Actively involved on mobilization and demobilization of project input materials and other equipment from head office to different project operational sites.
Assists with loading and unloading process of the equipment, count the actual loaded items and cross check with dispatching document; and properly deliver the equipment without damage and discrepancy.
Terms of employment: one year
Duty Station: Addis Ababa with frequent travel to field office

Required number: - 1
Job Requirements
Qualifications, skills and experience:
TVET level II in Auto Motive Technology/Auto Mechanic/,12 Grade completed or 10+2  and 4th or 5th  4th grade/equivalent  truck driving license,
Minimum 5 years' experience of driving above five-ton truck with humanitarian organizations and have a safe driving record.
Training, experience in auto mechanic and Non-Governmental or other International organization is highly required.
Cross over the county driving experience , specifically Somali, Afar, Oromia, Gambella, Benshagul, Amhara, and SNNPR regions.
Good communication skills and ability to work in a multicultural environment.
·         Knowledge of truck driving rules, regulations, and mechanicals know how and skills of minor repair and maintenance of truck and physical capability to perform the job.
Good knowledge on safe driving ability and strictly adhering to Amref's driving and fleet management policy as well as government regulations.
Applying Instructions
If you would like to join Amref's team, please quote the position/reference number in the subject matter and send your CV and application letter with remuneration requirements and contact details of three work-related referees, through Etrecruitment@amref.org, ethiojobs.com  or to the Human Resources Department, Amref Health Africa by P.O Box 20855/1000, Addis Ababa.
The closing date for submitting applications is July 11, 2021. We regret that only short-listed candidates will be contacted.
Note
Ø  Telephone call to the office is strongly forbidden.
Ø  Candidates MUST refer the position title on the subject line of their email and application.
Ø  Amref Health Africa is an equal opportunity employer and has a non-smoking environment policy.
WARNING: Do not to pay any money to get a job. Please report fraudulent jobs to info@newjobsethiopia.com