Description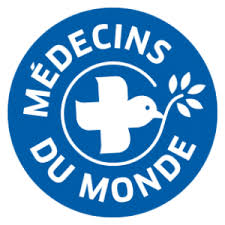 Context of the mission
 Médecins du Monde (MDM) is a French Non-Governmental Organisation involved in humanitarian medical aid, operating in Ethiopia since 1988. MdM currently implements project in Somali Region to reduce morbidity and mortality rates of crisis affected populations through a multi-sectoral approach.
 Essential Duties
Under the supervision of logistic Manager/Logistic Coordinator, the driver will be responsible for proper handling of the vehicle assigned to him and giving service in accordance with Medecins Du Monde vehicle operation policy and procedures.
Main responsibility and Duties:
Security
Ensure that only authorized people enter MDM vehicles, i.e. MDM-staff, MDM collaborators.
Ensure that no weapons, military dressed people or police-people enter MDM vehicles.
Ensure that all non-MDM staff in the vehicle has signed before a discharge of liabilities.
Ensure that all personnel wear a seatbelt and that total number of passengers is within legal limits.
Ensure that all material transported is authorised before transport and it is within loading capacity.
Ensure that all material transported is well secured by driver inside, at the back or on top of vehicle.
Must never transport passengers at the back of pick-up trucks, unless in case of a serious emergency and always after a prior authorisation by the Logistics Coordinator or Head of Mission.
Must always drive carefully respecting all traffic rules, speed limits, other vehicles and pedestrians, following MDM driving regulation.
Ensure that all security rules are respected when passing customs, checkpoints and roadblocks.
Ensure that nobody is smoking while in the vehicle.
Stay always close to vehicle, when out of base, in order to protect vehicle
Remaining stand-by in the office in between movements
Assist in briefing and training of all staff regarding vehicle rules and procedures.
Help to load and unload the vehicle, if needed.
Documents
Ensure that all vehicle's and driver's documents are in vehicle, i.e. driving licence, registration papers, insurance, satellite phone licenses, and inform line manager if something is missing or expiring soon.
Be aware of any document regarding detailed responsibilities of drivers (ex. standard phone contact points, maps, maintenance of vehicles, daily, weekly and periodic vehicle check-ups).
Ensure that all passengers have all the necessary papers in order (ex. permits) before travelling.
Ensure that there is always enough discharge of liabilities for all non-MDM staff to sign.
 Maintenance
Ensure that vehicle is always in good condition following instructions and guidelines of Logbook.
Ensure that vehicle is always clean (inside and outside) while engine and chassis should also be cleaned on a regular basis.
Do every morning and before every long trip standard check-up.
Report to the direct supervisor in case of technical problem or need for maintenance
Fill gas whenever level is below half and before weekends or holidays.
Check condition of vehicle after it has been used by another driver and report possible problems.
Equipment
Look after all equipment related to vehicle and driver (ex. uniforms, gloves, winch, spare wheels, jack, security triangle, stickers, flags, etc.).
Ensure that medical kit and necessary vehicle tools with extra spare wheels are always in vehicle before leaving standard perimeter, defined by Logistics or Field Coordinator.
Ensure that no material is taken out of vehicle without prior authorisation.
Ensure that all material transported is always accompanied by the right documents and always check state of cargo before signing in order to report any possible problems.
Ensure that there is always an extinguisher easily accessible in vehicle and know how to use it.
Reporting
Inform immediately line manager or any coordinator available regarding security incidents or important information that might be seen on the road.
Report immediately to line manager of any mechanical or other problems related to vehicle.
Use vehicle Logbook in order to monitor movements, services, accidents, refuelling, mileage, etc.
Others
Be flexible in performing his/her duties
Punctually collecting quotations, checking prices, and realizing small purchases of goods and services
Perform other additional duties on request of the logistics manage/coordinator
Maintain full confidentiality for all work-related information
Participate in meetings and possible trainings.
Contract duration: Six months with possibility of extension, start immediately
Employment type: Day, night and weekend shifts
Required Number : Three
Job Requirements
Expected profile
Literacy essential, secondary education desirable
Local languages essential, mission language desirable
Two years minimum, desirable experience with other NGOs
Essential driving license for vehicles
Essential good knowledge of area of work
Desirable experience with 4x4 vehicles
Desirable knowledge of basic mechanics
Essential good vision
Availability to travel and stay outside base overnight
Applying Instructions
Interested candidates who meet the above criteria are invited to send their application letter including updated curriculum vitae with day-time telephone number and contact details of three work-related referees through jobapplication.mdmethiopia@gmail.com email. If possible, please send all the above in one document – MS Word or PDF by write the job title on the subject line.
NB : only shortlisted candidates shall be contacted.
WARNING: Do not to pay any money to get a job. Please report fraudulent jobs to info@newjobsethiopia.com