Description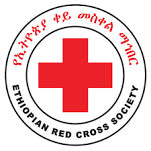 The Ethiopian Red Cross Society (ERCS) wants to recruit employees in the following vacant positions the details of which are mentioned bellow.
About the Ethiopian Red Cross Society
The Ethiopian Red Cross Society (ERCS) was established in 1935 and is one of the oldest and largest humanitarian organizations in Ethiopia. ERCS provides services to communities affected by natural and manmade disasters through the provision of emergency responses, ambulance and first aid, family reunification, essential drugs, water and sanitation, and other humanitarian services. ERCS also runs disaster risk reduction programs with the aim of creating resilience households and communities. Currently the ERCS has a structure consisting of 12 Regional Offices, 34 Zonal Branches and 131 District/Woreda Branches and 599 Woreda Red Cross Committees and 5871 Kebele Red Cross Committees.Main Task(s)
Assists pharmaceutical operations with efficient and effective functioning of the processes of clearing, storage and sales of medicines, other related supplies and medical equipment;
Undertakes incoming inspection on medicines, other related supplies and medical equipment on arrival at the Central store with the relevant procurement and/or clearing documents, process the Receiving Note and receives them in order;
Facilitates and assists in unloading, sorting, packing,  moving, classifying, stacking, shelving and loading activities of the store;
Keeps the stock level of the medicines, other related supplies and medical equipment up-todate, closely monitors the storage, handling, expiry dates and other states of the stock items,  submits timely reports on the stock level  and on expired, damaged and spoiled drugs and medical for proper action;
Develops a comprehensive location coding system;
Makes an efficient use of available space, reduces handling costs;
Conducts physical count of all inventory items in the store;
Receives requisitions, checks signatures for authenticity and issues stock items as per the request and approval;
Properly operates various types of material handling equipment;
Ensures maximum protection of stocks against all causes of deterioration and damages;
Applies and ensures the proper functioning of the required security and control systems;
Processes such relevant documents as delivery note, picking list and packing list pertaining to the distribution or disposal of drugs, medical and other supplies to the outlets;
Check the issue or disposal of drugs, medical and other supplies with the delivery note and handover the goods for disposal;
Maintains proper files to relevant documents pertaining to the receipt, storage and distribution or disposal of drugs, medical and other supplies;
Maintains proper inventory management records on incoming and outgoing movements of stock;
Compares the annual physical inventory amount of each item with the book record and investigates the difference, if any;
Submits periodic reports on stock position, consumption and availability regularly or as may be demanded;
Performs other job related duties and responsibilities of the job as assigned by the Manager, Pharmaceuticals Operation.
Work Unit/ Project/ Program: - Health and Pharmaceutical Servise
Grade: -   VIII
Job Requirements
Qualification Requirements:
First Degree  in Pharmacy
Relevant work experience 4 years.
Computer skill is an advantage.
Applying Instructions
We invite candidates meeting the required qualifications to fill out the employment application form from the official website of the Ethiopian Red Cross in vacancy menu http://www.redcrosseth.org/get-involved/vacancy  and email to
ercs-recruitment@redcrosseth.org before the closing date of this announcement on June 25, 2021.
Qualified women are strongly recommended to apply!             
Please note that we ONLY consider those who filled in the application form and send us
WARNING: Do not to pay any money to get a job. Please report fraudulent jobs to info@newjobsethiopia.com