Description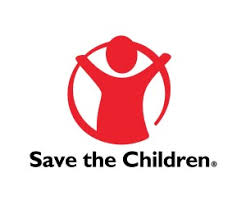 TITLE:   Education Advisor 
TEAM/PROGRAMME:  Programme Development and Quality LOCATION: Sana'a with travel to the field.
GRADE: (please leave this blank)
TBD CONTRACT LENGTH: 12 Month
Permanent  0
Fixed Term  1
CHILD SAFEGUARDING: (select only one)
Level 3:  the post holder will have contact with children and/or young people either frequently (e.g. once a week or more) or intensively (e.g. four days in one month or more or overnight) because they work country programs; or are visiting country programs; or because they are responsible for implementing the police checking/vetting process staff.
ROLE PURPOSE: 
The Education Advisor  is responsible for providing technical and strategic leadership, guidance &  oversight to the country office (CO) program in areas of Education.
The Education Advisor will support all education program teams and ensure that all Education / Education in Emergencies (EiE) programming is of excellent technical quality, attracts significant donor funding and contributes significantly to Save the Children's strategic objectives, national/global learning and advocacy. S/he will provide strategic and technical leadership and assume the overall responsibility for the growth, development and quality of the education portfolio. S/He must bring a senior leadership profile with a proven track record in education and a sound technical background in programme design, capacity development and delivery. S/he should also have experience of managing complex programming delivery in conflict and fragile contexts, including in times of remote access.
In the event of a major humanitarian emergency, the role holder will be expected to work outside the normal role profile and be able to vary working hours accordingly.
SCOPE OF ROLE:
Reports to: Director Programme Development and Quality (PDQ).
Staff reporting to this post: This position will line manage the Education Specialist  with dotted management  to Education Programmes Managers at Field offices
Budget responsibility: TBD  but overall the post holder will be :
Responsible for preparing proposal budgets; monitoring and reviewing the budgets for funded projects; supporting the development of phased budgets; and supporting the PMs in planning for program expenditures.
In close coordination with the FMs, the post holder will be to monitor and co-ordinate information and financial resource at a sector at national level.
KEY AREAS OF ACCOUNTABILITY :
General management
• As a senior member of the Yemen Country Programme, demonstrate behaviours that are consistent with Save the Children's Mission, Vision and Values and ensure their broader application by staff across the programme.
• Contribute to a conducive and productive work environment, characterized by enthusiasm, ambition, hard work and due process.
• Contribute to the wider country programme agenda.
• Participate actively in PDQ meetings, planning and review activities, providing enhanced insight into education programming.
• Participate in any donor visit to project(s) within the country office portfolio, as required.
• Carry out the responsibilities of the role in a way which reflects Save the Children's commitment to safeguarding children, in accordance with our Code of Conduct and Child Safeguarding Policy.
• Comply with and promote Save the Children policies and practice with respect to child protection, code of conduct, health and safety, equal opportunities and other relevant policies and procedures.
Programme Quality
• Overall responsible to define and ensure the programme quality of Save the Children's Education programming;
• Assist PMs in developing program implementation plan and procurement plan
• Provide technical guidance and support to the PMs and field staff in effective delivery of program implementation on time: monitor against log frames, review actual vs target, review budget vs actual expenses, and advise corrective measures: review of work plan and prepare acceleration plan
• Provide, or obtain from members/external sources, appropriate high level technical support on methods and practices (training, tools)to be rolled out within Education / Emergency Education programming;
• Lead the development, design and analysis of continuous assessments of Education and cross-sectoral needs in schools and communities, and ensure that these are appropriately reflected in sectoral strategies and programmes design and development;
• Develop and update the Education strategy, ensuring consistency with global Education Breakthrough, Education Common Approaches, Quality Learning Framework and with Save the Children's Theory of Change;
• Work collaboratively with other sectors on ways to integrate Education with other programmes, where relevant, in order to maximize impact for children and families, including CP, WASH, nutrition, and livlihoods;
• Conduct regular visits (50% of time) to the field offices to coordinate with field managers and senior field staff for direct capacity building for staff on key technical education areas, including teacher training, assessments, and curriculum development;
• Ensure recognized international best practices and Save the Children policies are applied in the work with children; promote the safe participation of children in our programmes.
• With Education Programme Managers and the Monitoring, Evaluation, Accountability and Learning (MEAL) team, collaborate on the development of tools to monitor and improve the quality of education work, including strengthened outcome level measurements, tools and training. Where necessary provide technical training for staff and partners as required.
• Improve/strengthen the coordination of Save the Children's work with the Ministry of Education.
• With the Programme Manager and Awards Management Unit, ensure reports to donors are of the highest quality, that there is alignment between the narrative and financial, and that they are submitted in a timely fashion;
• Serve as the point of contact for all matters related to education, particularly the scaling up or down of the Save the Children education programmes, emergency response capacity, cluster representation, policy development and capacity building.
Programme Development
• Lead programme development for Education in close coordination with Education Programme Managers and Area Managers, and Sana'a (temporarily Amman) proposal development, awards, finance and operations staff;
• Grow Save the Children's Education portfolio sustainably and strategically, consistent with the Country Strategy, Save the Children's Education Breakthrough, and the needs of children in Yemen.
• Ensure updated and accurate information for use in program development;
• Lead on technical visioning of new programs and proposals;
• Coordinate with proposal development team on identifying new opportunities;
• Work with colleagues from other sectors to coordinate on and integrate programming to ensure all children's needs are met.
Monitoring, Evaluation, Accountability and Learning (MEAL)
• Fulfil the Save the Children Education Global Initiative mandate including Save the Children requirements in reporting;
• Lead the roll-out of the Quality Learning Environment Framework across the country programme, embedding into program development, design and accountability;
• Lead the development of coherent programme logical frameworks, and advise on the development of robust MEAL plans, including Information management System for action (IMPACT) and Indicators Performance Tracking Tables Indicaters performance Tracking Table (IPTTs) for each grant
• Ensure that field office based databases and data flow processes from point of collection-ainputting-analysis-feedback are standardized and robust, in tracking students, teacher and parent beneficiary in programming
• Where external consultants are required to technically support or monitor and evaluate projects, lead the recruitment and subsequent management of contracted consultants as per the recruitment guidelines.
• Lead the process of lessons learning to ensure high quality Educational programming, with support from the MEAL team, coordinating the documentation of said lessons across all the programmes, and working to define a research agenda for programming, in coordination with MEAL and Regional Office/Member office colleagues;
• Ensure program products and learning are maintained within the Save the Children country program
• Lead on education  or multi-sectoral technical assessments in coordination with other SC thematic areas and/or other external sector agencies, ensuring assessment findings are documented and that all assessments include a specific analysis of children's needs.
• Provide technical checking of health strategies, assessments and programs as necessary, and proactively promote high quality health technical approaches within country programs.
• Lead the in –country innovation and learning agenda in Education (research and evidence based)
• Play a leadership role in shaping Education communications and media priorities in line with thematic priorities, acting as a spokesperson when required.
Developing Strategy and Thematic Plan
• Develop and update the Category 1 Education  strategy and thematic plan, Emergency prepradness plans, Master Budget in line with the country strategic plan and evolving context.
• Help shape broader sector strategies through influence of and leadership within inter-agency coordination forums, such as the Education Cluster and Local Education Group (LEG), ensuring the specific needs of children are being addressed.  This may involve taking on a co-chairing role where needs demand and/or representing Save the Children in external forums in the region.
• Stay updated on how the context evolves and cluster strategy or humanitarian response plan is updated or changed, as the context changes, in evolving organizational priority areas.
• Engage PMs and field colleagues in the process of developing or updating strategy and thematic plan, with the goal of needs based, responsive education programming.
External Relations
• Maintain strategic links with key duty bearers and stakeholders such as the Ministry of Education, UN agencies, INGOs and other local NGOs and CBOs, Yei Teachers College, etc.
• Represent and advocate for Save the Children in clusters and other interagency fore to ensure Save the Children is seen as the lead international agency in terms of innovation and quality of implementation in Education;
• Ensure adequate support to the Education Cluster by:
• Ensuring that the Cluster Co-Coordinator position is funded and filled;
• Respecting the independence of the above position to the extent that its represent both the cluster and Save the Children;
• Ensuring coherence between our representation to and communications with the Education Cluster as well as the working groups.
• Positively representing Save the Children to and actively engage with the cluster at the national level, promoting appropriate representation at the field level.
• Help to clearly articulate the Education advocacy messages for the Yemen country office, in cooperation with Advocacy and Communications staff.
• Work at the policy level with high-level decision makers from the host government, participating in strategy development, policy making, and technical discussions, as well as negotiating to determine priorities for development.
• Advocate for policy reforms that will promote the effective implementation of the National Education policy, in order to provide all children in Yemen with quality education.
Working contacts
• Internal (including Alliance): The post holder will be expected to work with senior management team, other sectoral Technical Specialist  , Awards staff, Field Managers, Programme Managers & Coordinators; Regional Education Advisor (Amman-based)
• External: The post holder will be expected to develop and maintain personal links and effective relationships with the Ministry of Education, UN (especially UNICEF), NGOs, INGOs, Partners & key stake holders, counterparts, and other donors.
BEHAVIOURS (Values in Practice)
Accountability:
• holds self accountable for making decisions, managing resources efficiently, achieving and role modelling Save the Children values
• holds the team and partners accountable to deliver on their responsibilities – giving them the freedom to deliver in the best way they see fit, providing the necessary development to improve performance and applying appropriate consequences when results are not achieved.
Ambition:
• sets ambitious and challenging goals for themselves and their team, takes responsibility for their own personal development and encourages their team to do the same
• widely shares their personal vision for Save the Children, engages and motivates others
• future orientated, thinks strategically and on a global scale.
Collaboration:
• builds and maintains effective relationships, with their team, colleagues, Members and external partners and supporters
• values diversity, sees it as a source of competitive strength
• approachable, good listener, easy to talk to.
Creativity:
• develops and encourages new and innovative solutions
• willing to take disciplined risks.
Integrity:
• honest, encourages openness and transparency; demonstrates highest levels of integrity
QUALIFICATIONS 
Education professional with a Masters Degree in education or equivalent
EXPERIENCE AND SKILLS
Significant (at least 7 years) professional experience of working at a senior advisory level in education for international NGOs in complex settings such as Yemen.
• Strong commitment to capacity building of national staff and partners with willingness to adopt participatory and consultative approaches.
• Substantial progressive, professional-level experience at the management level with background in early childhood education and primary education
• An ability to effectively negotiate with prospective donors and a demonstrated ability to develop and write detailed technical project proposals meeting donor requirements, including budgets for the same. Strong report writing skills,
• Ability to perform at a senior policy level must be demonstrable, and good communication, advocacy and leadership skills are critical.
• The ability to liaise and effectively coordinate with government, local NGOs and community initiatives. Good interpersonal skills with the ability to communicate and negotiate clearly and effectively at all levels, taking into account cultural and language difficulties.
• Proven experience of living and working in insecure environments, able to follow security guidelines
• High level of computer literacy
• Fluency in English and preferbally Arabic
• Previous experience in Yemen and/or the Middle East Region is preffered
• Experience in promoting and mainstreaming Child Rights Based programming in education programme design, implementation and evaluation.
Applying Instructions
The duties and responsibilities as set out above are not exhaustive and the role holder may be required to carry out additional duties within reasonableness of their level of skills and experience.
Equal Opportunities
The role holder is required to carry out the duties in accordance with the SCI Equal Opportunities and Diversity policies and procedures.
Child Safeguarding:
We need to keep children safe so our selection process, which includes rigorous background checks, reflects our commitment to the protection of children from abuse.
Health and Safety
The role holder is required to carry out the duties in accordance with SCI Health and Safety policies and procedures.
JD written by:  Date:
JD agreed by:    Date:
Updated By: Date:
Evaluated: Date:
WARNING: Do not to pay any money to get a job. Please report fraudulent jobs to info@newjobsethiopia.com