Description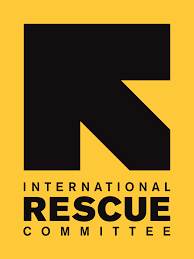 Duties and responsibilities:
Supports the education officer in planning of realistic budget based on the need on the ground.
Closely follows and supports the quality implementation of the ECCD program.
Keeps record of number of children who are attending in the ECCD program.
Works very closely with RCC and PTA to track dropout children and work together to bring them back to ECCD centers.
Supervises ECCD facilitators to have lesson plans and support the effective use pre-school healing classroom curriculum
Serves as focal point for children's attendance and record of their academic performance and relevant documentation
Supports the facilitation of pre-service, in-service and summer teachers trainings based on training needs;
Closely follows up the teaching and learning process is as per IRC standard procedures, policies and strategic plan;
Ensures the availability of teaching aid materials for math, literacy, art and exploration centers and provide the required pedagogical supports to ECCD facilitators;
Supports and facilitates the enrolment of marginalized and disadvantaged children and ensures the rate of dropouts are reduced;
supports the creation of innovative and child/learner centered environment where children and are motivated to participate in the learning and teaching process;
Supports ECCD facilitators and other relevant staff in gathering reliable data on children's attendance dropout and both gross and net enrollment rate of school age children to ensure that an updated data is recorded, documented, reported and appropriate actions are taken on time.
Performs other duties as assigned by his/her immediate supervisor;
Supports in the development of activity and spending plan when new grants are released and effectively uses the plans
Ensure effective budget management based on existing tools (PR tracking and BvA) to avoid under or over spending.
Job Requirements
Requirements:
Apply basic to intermediate knowledge of procedures and systems to perform the requirements of the job; skills and knowledge typically acquired through a combination of job related training, some on-the-job experience and some formal education.
2 years of relevant work experience for diploma holders
0 year relevant work experience for first degree
Applying Instructions
 IRC Careers
https://rescue.csod.com/ux/ats/careersite/1/home/requisition/12119?c=rescue
Internal Career Site
https://rescue.csod.com/ux/ats/careersite/2/home/requisition/12119?c=rescue
Your application letter/cover letter must include the following information.
·         Name of the position you have applied for
·         Date of application
·         Summary of your qualifications and experience
·         Motivation/objective of why you have applied for the job
·         Permanent Address and present address (if different from permanent) and                    telephone number if possible, also email address
·         Disclose any family relationships with existing IRC employees.
Are any of your relatives employed by International Rescue committee (IRC)? If answer is "yes", give the following information:
 YES          NO

NAME

Relationship

Position
Office/field office

IRC is an Equal Opportunity Employer IRC considers all applicants on the basis of merit without regard to race, sex, color, national origin, religion, sexual orientation, age, marital status, veteran status or disability.
Standards of Professional Conduct: The IRC and IRC workers must adhere to the values and principles outlined in IRC Way - Standards for Professional Conduct. These are Integrity, Service, and Accountability. In accordance with these values, the IRC operates and carries out policies on Beneficiary Protection from Exploitation and Abuse, Child Safeguarding, Anti Workplace Harassment, Fiscal Integrity, and Anti-Retaliation.
Gender Equality: IRC is committed to narrowing the gender gap in leadership positions. We offer benefits that provide an enabling environment for women to participate in our workforce including parental leave, gender-sensitive security protocols and other supportive benefits and allowances
Equal Opportunity Employer: IRC is an Equal Opportunity Employer. IRC considers all applicants based on merit without regard to race, sex, color, national origin, religion, age, marital status, veteran status, disability or any other characteristic protected by applicable law.
WARNING: Do not to pay any money to get a job. Please report fraudulent jobs to info@newjobsethiopia.com