Education Officer (5 posts)
Description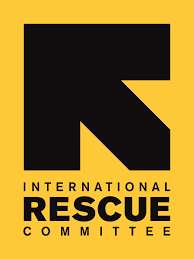 ORGANIZATIONAL DESCRIPTION:
The International Rescue Committee (IRC) is one of the largest humanitarian agencies in the world, providing relief, rehabilitation and post-conflict reconstruction support to victims of oppression and violent conflict. IRC works to address both the immediate, life-saving needs of conflict affected people in an emergency and the reconstruction needs in post conflict societies. IRC is committed to a culture of bold leadership, innovation in all aspects of our work, creative partnerships and thorough accountability to those we serve.
Scope:
Working under the supervision and mentorship of the Child and Youth Protection and Development (CYPD) Manager, the education officer will provide day-to-day project oversight in refugee camp. This position will ensure adequate participation, appropriate delivery, and sustained impact of all education interventions by supporting all aspects of technical design, implementation, monitoring and evaluation of the project activities; development of implementation strategy/approaches and guidelines including providing feedback to clients to get program impact. He/she will lead internal capacity building activities, design activities such as internal technical trainings for ECCD facilitators and events and; implement, monitor and evaluate education project activities. The Education officer will lead with other significant actors (such as UN, government counterparts, and other national and international NGOs), and participate in local-level coordination forums, as needed.
Responsibilities:
Visit IRC field offices and emergency sites on a regular basis. Conduct risk assessments at the offices according to current and potential situations,
Ensures the quality day-to-day implementation of the education activities.
Keeps the record of number of clients in the target refugee camp.
Work closely and coordinate with IRC supply chain, finance and grant staff to ensure timely and compliant program activities and expenditures; including active participation in procurement, supply chain, grant and other meetings and ensuring timely and consistent spending tracking and budget management.
Works with the PTSAs to ensure that children are enrolled and maintained in the ECCD centers.
Conducts in-service teachers/facilitators trainings based on teachers training needs.
Ensures that the teaching and learning process is going on based on the curriculum.
Develops activity and spending plan once the budget is released.
Ensures effective budget management based on existing tools (PR tracking and BvA) to avoid under or over-spending. Tracks the PR on regular basis to ensure the quality budget management.
Communicates on regular basis to both the field office and/or Addis team on progresses and any challenges.
Represents the IRC in any coordination meetings at the local level.
Drafts monthly reports based on the IRC template and quarterly reports on the donor template.
Female candidates are highly encouraged to apply!
Job Requirements
Required Qualifications & Experience
MA/BA/BED in Education, Education Planning and Management or other fields related to the position.
Minimum of 2 years working experience for MA and 3 years for BA/BED
NGO experience is a plus
Experience in managing emergency projects
Good technical and report writing skill
Good communication and interpersonal skills
Proficient in spoken and written English
Ability to work under pressure
Computer literate with MS Word, advanced Excel and Outlook
Applying Instructions
Candidates who meet the above qualifications; please send your CV, application letter and copies of credentials through:
Your application letter/cover letter must include the following information.
Name of the position you have applied for
Date of application
Summary of  your qualifications and experience
Motivation/objective of why you have applied for the job
Permanent Address and present address (if different from permanent) and telephone number if possible also email address
Please include 3 references from current and former employers.
Applications will not be returned.  IRC discourages phone calls or personal visits.
Only applicants meeting the minimum qualification will be short listed and contacted.
Disclose any family relationships with existing IRC employees.
Are any of your relatives employed by International Rescue committee (IRC)? If answer is "yes", give the following information:
 YES          NO

NAME

Relationship

Position
Office/field office
IRC is an equal employment opportunity employer.  IRC considers all applicants on the basis of merit without regard to race, sex, color, national origin, religion, sexual orientation, age, marital status or disability.
WARNING: Do not to pay any money to get a job. Please report fraudulent jobs to info@newjobsethiopia.com