Education Project Officer
Description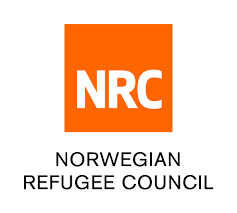 Position:  Education Project Officer
Reports to:  Education Project Coordinator
Supervision of:  Education Incentive Workers
Duty station: Gambella Host Communities
Duration and type of contract:  6 Months
Being an employee of the Norwegian Refugee Council (NRC) in Ethiopia, the Host Community Education Officer is expected to represent NRC in a responsible manner and always act in accordance with NRC's Code of Conduct and the four organizational values: Dedicated, innovative, inclusive and accountable.
Role and responsibilities
The Host Community Education Officer will lead all community mobilisation and field level implementation of host community education project activities in close collaboration with the Education Coordinator and Education Manager.
The following is a brief description of the role.
Generic responsibilities
Management and support of Education CC project activities in the target host communities.
Adherence to Education CC tools and handbooks and other NRC policies.
Contribute to Education CC proposal development and provide input on needs and gaps assessments from relevant area of operations.
Support and contribute on the preparation and development of annual budget and work plan and follow their implementation.
Conduct needs assessment for teaching learning activities at host community school level and share with the Area Office
Specific responsibilities
Project Assessments
Participate in community needs assessments for the design of new education projects for host communities.
Lead the on-going assessment of beneficiary needs during project implementation and recommend actions and changes to improve the impact of project activities on beneficiaries.
Project Planning
Develop project implementation plans including the activity plan, procurement plan and recruitment plan.
Update the project implementation plans on a monthly basis to provide status of implementation of planned activities.
Project Implementation
Prepare procurement requests, Terms of Reference or Concept Notes for activities and follow up with relevant departments for approval.
Lead the implementation of education activities in the target host communities in line with the approved budget, log frame, project implementation plans, NRC Policies and FDRE Education Standards.
Lead community mobilization for assessments, enrollment and other education stakeholder meetings.
Lead the distribution of education materials and non-food items (NFIs) to beneficiaries
Prepare beneficiary lists and acknowledgment forms for items distributed to beneficiaries in line with NRC Policy for signatures and thumb prints.
Prepare and periodically update students' registration and attendance lists and to take actions to address any variance in enrollment rates.
Monitoring and Reporting
Monitor and follow up on the usage of materials provided to the beneficiaries in the host communities.
Monitor the implementation of activities by Consultants, Contractors, Partners or other service providers to NRC.
Collect and share accurate data for enrollment, completion, dropout rates
Evaluation
Participate in external evaluations by providing relevant information to Consultants.
Job Requirements
Required Minimum Qualifications, Experience and Skills
FORMAL EDUCATION
A university graduate in Education, Educational Planning, Educational Psychology or Business Education.
Scale and scope of position
Professional competencies
These are skills, knowledge and experience that are important for effective performance.
Generic professional competencies:
Experience of working in a humanitarian/recovery context
Documented results related to the position's responsibilities
Strong communication, interpersonal, analytical and negotiation skills
Ability to prioritise responsibilities, carry out multiple tasks simultaneously, and meet deadlines
Context/ Specific skills, knowledge and experience:
Minimum of 3 years of professional experiences in areas of Educational leadership and any other related jobs with humanitarian /development NGO's
Knowledge of the context of education in Ethiopia in general and Gambella specifically host communities
Experience in implementing Formal education
Knowledge of the local language especially Amharic
Experience from working an education project implementation position in a humanitarian/recovery context
Previous experience from working in complex and volatile contexts
Documented results related to the position's responsibilities
Knowledge about own leadership skills/profile
Fluency in English, both written and verbal
Behavioral competencies
Work with energy and a positive, constructive attitude;
Demonstrates strong oral and written communication skills;
Demonstrates openness to change and ability to manage complexities;
Provide inspiration and leadership to project staff as well as all the partners;
Focuses on impact and result for the client and responds positively to feedback;
Developing and implementing conceptually innovative approaches to the provision of technical expertise
Adoptability and willingness to work in fragile situation
Diplomacy and negotiation skills
Applying Instructions
WARNING: Do not to pay any money to get a job. Please report fraudulent jobs to info@newjobsethiopia.com