Election Logistics Manager
Description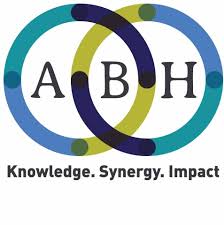 The National Election Board of Ethiopia (NEBE), re-established by proclamation No. 1133/2011, is the constitutionally mandated body to conduct elections, organize referendum and regulate political parties in Ethiopia. NEBE is undergoing institutional reform to enhance its credibility and capacity and conduct free, impartial and credible elections. Through the support of the United Nations Development Program (UNDP), NEBE has contracted ABH Partners to provide human resource recruitment and management services.
Accordingly, ABH partners would like to invite applicants who meet the below requirements to apply for the position of Election Logistics Manager.
Required number: One
Reports to: TBD
Duty station: NEBE Head Quarter, Addis Ababa
Duration: 12 months with a possibility of extension
Salary:  Competitive
Expected Start Date: Immediately after concluding the contract
Purpose of the Role
The Election Logistics Manager will have the responsibility to oversee the preparation, storage and distribution of election items. Ensures efficiency and effectiveness of the department through putting in place robust logistics management system and enhancing the capacity of staff.
Major Responsibilities
·         Based on NEBE's corporate strategy, prepare departmental plan along with budget breakdown, keep track of budget utilization and prepare performance report on regular basis;
·         Prepare logistics plans, flowcharts, calendar and deployment plan for equipment and goods;
·         Monitor logistics plan;
·         Receive and facilitate the transportation and installation of the equipment, documents and supplies necessary for the electoral operations;
·         Express the need for electoral materials;
·         Assist in the establishment of branches and members of the polling station;
·         Ensure the smooth running of the packing and transport of the electoral prints and documents and materials;
·         Support the implementation and distribution of electoral maps;
·         Organize the return of election materials to the stores and ensure their proper conservation;
·         Oversee the timely execution of departmental activities, ensure proper alignments with NEBE's corporate strategy and policies;
·         Communicate NEBE's vision, mission, and strategic objectives to the staff;
·         Responsible to review the performance of employees on timely manner and take appropriate improvement actions as deemed necessary;
·         In order to meet NEBE's legal mandate, assess the human resource need for the department, submit request to concerned authority for approval and ensure timely staffing;
·         Conduct staff capacity need assessment, prepare appropriate intervention strategy and facilitate trainings;
·         Ensure effective utilization of warehouse areas and proper loading and unloading, stocking, safe keeping of items to prevent potential damages;
·         Ensure purchased items are as per the specification, quality, standards and take appropriate action if any defect observed;
·         Ensure hand overing of printed election documents are done in line with the set standard and at highest confidentiality, monitor proper stocking;
·         Ensure the cleanliness of warehouse and stocked items, report any damage to the concerned department on timely manner;
·         Monitor that the counted and dispatched documents and items are not exposing to damage during loading and transporting; also ensure that addresses are written correctly;
·         Ensure received printed documents and other items are properly registered and then dispatched as per NEBE's warehouse management procedure;
·         Prepare dispatching plan and submit to concerned authority for approval;
·         Ensure that relevant documents and items are properly counted, coded, packed and ready for distribution;
·         Develop comprehensive and efficient transportation plan for each electoral cycle and monitor its effective implementation.
·         Ensure that all items are transported from Addis Ababa to polling stations in a very cost-effective manner and ensure safe arrivals;
·         Once election process is completed, ensure that all fixed assets are collected;
·         Establish database system that supports logistics monitoring;
·         In place effective and efficient logistics business process to enhance service quality;
·         Create conducive work environment and ensure problems are resolved on timely manner;
·         Based on NEBE's service provision modality, ensure that departmental service is provided as per the required quality and timeline;
·         Perform other tasks assigned by supervisor.
Job Requirements
MA/BA in Procurement and Supply Chain Management, Logistics Management, Business Administration/Management, Accounting, Economics etc
 For MA holders: 8 years' experience in the logistics and supply chain management  field out of which 4 years on leadership position
For BA holders: 10 years' experience in the logistics and supply chain management  field out of which 6 years on the leadership position
Strong logistics management knowledge and experience
Ability to remain highly organized while handling multiple tasks under tight deadlines
Not be a member of any political party
 Willingness to adhere to all principles of confidentiality
Must value operating in a collaborative and cooperative environment
Ability to show initiative, good judgment, and resourcefulness
Conduct  self with integrity and function ethically
 Ability to manage staff and work with senior management
The ability to remain highly organized while handling multiple tasks under tight deadlines
Applying Instructions
Qualified applicants can submit their application letter along with an updated CV with three professional references, copies of education credentials, and work experience via email to nebevacancy@abhpartners.com by stating the position you are applying on the subject email. The application may also be submitted in person to our office located on Bole Road, behind DH Geda Tower Addis Ababa from 8:30 am to 5:30 pm, Monday to Friday and half-day on Saturdays.
Application Deadline: September 06, 2020
Qualified candidates who fulfill the criteria will be hired only following the approval and endorsement by NEBE.
Female applicants are highly encouraged to apply. 
WARNING: Do not to pay any money to get a job. Please report fraudulent jobs to info@newjobsethiopia.com