Location

Addis Ababa, Ethiopia

Date Posted

April 11, 2020

Category

Engineering



Job Type

Full-time



Currency
ETB
Description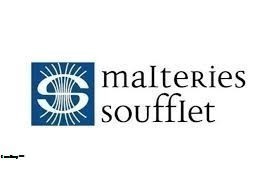 COMPANY DESCRIPTION
The Soufflet Group is a French family-owned business which is collecting and adding value to agricultural raw materials through industrial milling and malting among other activities. France's top private cereal collector, the Group is also a major player in supplying inputs to farmers cultivating various field crops.
In malting, it is a front-rank world player on the malt market with 28 malt plants in Europe, Latin America, and Asia, located at the heart of the barley producing regions.
Varietal selection, seed multiplication, choosing the best quality barley for its malt plants and the precision of its manufacturing process all enable it to produce the finest malt for its brewer customers.
Salary - As per experience and profile of the candidate
Based in Addis Ababa Bole lemi industry park phase II Soufflet malt Ethiopia plant
No. of position: one
For more information: https://www.soufflet.com/en/our-sectors/barley-supply-chain/maltin
Soufflet has started its operation in Ethiopia in 2017 is now building a malt factory and is actively working on local malt barley sourcing. To support its development and ongoing operations, Soufflet is looking to hire a Warehouse Manager.
JOB DESCRIPTION
Core mission
The Electrical Team Leader is responsible to lead both mechanic and electricians. To assist the Maintenance team to ensure compliance with regulations,  ensuring that the service is efficient, customer focussed, cost effective and that the quality product is delivered in line with performance targets and service standards for electrical works, monitor performance and continuously improve the service. To achieve his/her  mission he needs to work with Deputy maintenance manager, production shift leader , Procurement & inventory managers. He/she is also responsible to undertake a variety of electric repairs and periodic testing within a designated Business Plan. And also responsible for supervising the inspection, repair, calibration, overhaul, and modification of a variety of electronic and electro-mechanical equipment.
Major Responsibilities
He/she is responsible for planning, monitoring and supervising all activities associated with Team Members of the assigned area
Plan and perform work requiring a thorough knowledge of electrical/electronic and mechanical theories and principles, writing specifications, local and national electrical codes, properties of various materials, and principles of operation and application of electronic equipment.
Implementing preventative maintenance plans for all equipment and Performs preventive maintenance functions as directed and performing preventive maintenance on electrical and mechanical equipment in accordance with standardized procedures
Participate in a teamwork atmosphere and contribute to various continuous improvement projects and Kaizen activities, such as standardized work improvements, cost-downs or other improvement activities, etc.
Lead the workforce, setting and monitoring performance standards, ensuring that work is completed to the required standard and within the required timescale. Leading meetings with the workforce discussing a range of issues and to agree and monitor through formal appraisals and other more informal methods, provide constructive feedback and support as necessary. Identifying training needs as required.
Organise and control materials ensuring that appropriate materials are effectively utilised, and that best value is achieved in their purchase. Ensure that materials can be quickly accessed when required to avoid any delay in the completion of work.
Assist in troubleshooting and repairing mechanical, hydraulic, pneumatic and electrical/electronic equipment including but not limited to programmable controls, numeral controls, power supplies, drives, gages and test equipment.
Carry out WIP and pre & post inspections for maintenance works, ensuring that any defective works are rectified and our quality standards are maintained.
Work closely with the Health and Safety Advisor and Co-ordinator to ensure that safe systems of work are in place to mitigate risks and that the requirements of Health and Safety legislation are met.
Job Requirements
JOB REQUIREMENTS
Experience: Minimum 5years experience for BSc degree and Minimum 9 years experience for Diploma, preferably in the malting industry but not exclusively.
BSc degree in Electrical Engineering or Diploma in Electricity or related
Minimum 5years experience for BSc degree and Minimum 9 years experience for Diploma, preferably in the malting industry but not exclusively.
Experience in Malting  industry is a plus;
Based in Addis Ababa Bole lemi industry park phase II Soufflet malt Ethiopia plant
Must have supervisory knowledge in a manufacturing environment, specifically within a maintenance capacity.
Must possess strong maintenance ability of mechanical and electrical/electronic equipment.
Must possess the ability for working under pressure - complete assigned tasks under stressful situations and deal with the stress or emergency situations.
Must be able to coordinate multiple tasks in a fast-paced environment & able to perform multiple tasks and prioritize duties as required.
Ability to read and follow work instructions, procedures and policies.
Positive attitude to support company policies and must be able to create and maintain a high-morale environment.
Ability to manage workload
Good written and oral communication skills of English language.
Applying Instructions
WARNING: Do not to pay any money to get a job. Please report fraudulent jobs to info@newjobsethiopia.com