Emergency Health preparedness and Response Team-Roaster
Description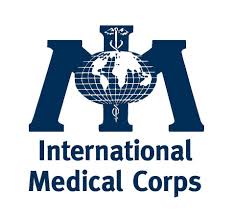 Emergency health response team advertisement
Background
International Medical Corps is a global humanitarian, non-profit organization dedicated to saving lives and relieving suffering worldwide through healthcare training, relief, and development programs. The organization has been operational in Ethiopia since 2003 with multidimensional development and emergency programs in areas of Nutrition, Primary Health Care (PHC), Reproductive Health (RH), Mental Health and Psychosocial Services (MHPS), Livelihoods and Disaster Risk Reduction, and WASH. As a pro-poor, non-partisan and humanitarian organization, International Medical Corps addresses the humanitarian, emergency and developmental needs of vulnerable segments internally displaced people, drought affected local communities in Gambella, Oromia, Somali, and Southern Nations, Nationalities, and Peoples (SNNP) Regional States.
The purpose of this advertisement having emergency health response team or roster is to enhance International Medical Corps efforts as a first responder to emergency. This will help to give immediate response for any health emergencies including disease outbreaks as fast as possible. The team will have a variety of health profession especially Medical doctors, health officers, Nurses, Midwives and environmental health. The role of the team is providing emergency health services such as providing emergency medical treatment and for the affected communities and also public health emergency management role. The team will be assigned in any location where critical emergency and lifesaving response is required. To realize this International Medical Corps is planned to advertise this post for preparing roster with list of potential applicants who have experience and fulfill the requirement listed below.
Required Skills, Knowledge & Abilities
Provide lifesaving key primary health care services such as pediatric and adult consultation, maternal and child health services which include emergency sexual reproductive health service packages, immunization and family planning.
Ensure affected communities have accessed for health services.
Should have knowledge of infection prevention and control procedures in place as per the national guideline.
Conduct regular early warning and surveillance activities and report any findings for decision.
Strengthen early warning, surveillance, early investigation, early response and recovery practice at the assigned location according to the PHEM guideline.
Aware the affected community by using various awareness creation modalities to mobilize and sensitize.
Conduct facility and outreach based health services and health promotion activities.
Participated in outbreak investigation and response on any emerging diseases.
Capacity for hygiene promotion practices in the service provision units.
Conduct supportive supervision if required and capacitate health workers through on the job training and mentorship.
Ability to cope with stress; hardship; patience and flexibility.
Ability to effectively work with government, community leaders, international/national organizations, donors, partners and other International Medical Corps relationships.
Strong communication skills, with excellent written and spoken English. Advanced proficiency in the use of MS Office, Email and other computer applications
Able to establish and maintain healthy working relationships with colleagues in course of work.
Willingness to work additional hours in order to meet tight deadlines.
Strong organizational skills.
Ability and willingness to travel and work in rural areas where the project is implemented in emergency areas.
Demonstrated experience and skills in ensuring community participation and gender issues in humanitarian programming
Create smooth relation and collaboration with Government stakeholder.
Prepare detailed implementation plan and regular report on time
Ensure implementation of all health planned activities upon expected quality and schedule at all levels.
Organize joint supportive supervision by involving the key health partners at zonal and woreda level.
Work in close consultation with health program manager while implementing all activities and utilization of budget.
Represent IMC in any emergency coordination meetings at project site.
Prepare and provide regular monthly progress report.
Job Requirements
All professionals should have graduated from recognized universities and who has all evidences at hand.
1.1.Medical Doctors: Who have Doctoral degree and at least one year of clinical and public health experience and also participated in emergency health services, clinical consultation and outbreak response.
1.2.Nurses: Who have BSC at least 2 years' experience on emergency health service such as immunization, nutrition screening, child health services
1.3.Midwives: Who have BSC and experience maternal and child health services such as ANC, delivery PNC, FP, and new born care among the required services.
1.4.Environmental Health: Who have BSC and experience on personal environmental and health facility hygiene program.
Additional requirements
· Experience on emergency nutrition, BCC and PHEM intervention like CMAM, IYCF, major epidemic diseases surveillance and epidemic/outbreak investigation and response
· Relevant training on the respective profession and responsibilities.
· Experience of facilitation of training review meetings and workshops
· Excellent computer skills, including all Microsoft applications
· Proficiency in written and spoken English
· Knowledge of the respective site language if required.
Applying Instructions
Interested applicants who meet the above requirements should submit their application letter by clearly stating the position that you are applying for and CV through www.ethiojobs.net OR before April 11, 2020.
Female candidates are highly encouraged to apply.
Only shortlisted candidates will be contacted.
Note: IMC is equal opportunity employer and hence candidate from all background: religion, ethnic group, qualified women and people living with disabilities, etc are all encouraged to
WARNING: Do not to pay any money to get a job. Please report fraudulent jobs to info@newjobsethiopia.com