Emergency Livelihood Officer
Location

Addis Ababa, Ethiopia

Date Posted

June 15, 2021

Category

Agriculture



Job Type

Contract



Currency
ETB
Description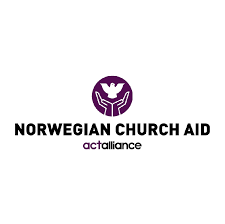 Reporting to:      Humanitarian Program Head
Number of positions:            Two
Duty Station:      Based in Tigray with frequent travel to project sites.
Length of Contract:          One year (with possibility of extension)
Job Summary
Reporting to the Humanitarian Program Head, the Emergency Livelihood Officer is responsible for designing and implementation of all livelihood activities during emergencies at local level with the partner office using participatory and community-based approaches. S/he is also responsible to provide technical support and guidance at local level to Wereda experts and other staff working in the area of agriculture, livelihood, income diversification, etc. S/he is also responsible for compiling progress reports and documentation and sharing of best practices and lessons learnt in livelihoods.
Role Dimensions
Budget: Provide support in raising budget from diversified donors and managing the existing livelihood projects in his/her operational area in close collaboration with the NCA local partner office.
Communication: In consultation with partner organization, liaises with government ministries and other civic organizations operating in the Region, zone and woreda.
Risk Management: Has responsibility to comply individually with organizational and statutory policies and laws on People and Culture legality matters and has responsibility to support the partner in ensuring compliance of the department's activities on matters related to livelihood in the context of emergencies and disasters.
External Representation: Represents NCA Ethiopia in humanitarian coordination meetings, taskforces, clusters, and technical working groups that are related to emergency/recovery livelihood and resilience building in the operational Region/Zone/woredas.
Duties & Responsibilities
Lead in designing, implementing, monitoring and evaluation of projects at local level to have sound livelihood recovery project activities as per the agreed project documents and work plan.
In coordination with Livelihood Advisor and partner project coordinator, field staff, government officials and communities; livelihood recovery project activities are sound and proceeding in accordance with the agreed project documents and work plan.
Ensure that livelihood project activities are technically sound and are aligned with donor and NCA Principles.
Coordinate activities in consultation with appropriate local government officials to enhance implementation and impact of livelihood activities as well as ensure compliance with Government's requirements.
Contribute to building the technical capacity of NCA partner staff, government counterparts and community volunteers in the area of livelihood support and food security.
Build capacity of staff, communities, and partners to ensure effective participation of families, and stakeholders in livelihood project activities.
Manage local community facilitators in community-focused work through ensuring participatory approach.
Provide technical support and guidance through field visits to the woreda-based partner project staff in the areas of livelihood and agricultural support.
Documentation and sharing of project related lessons learnt and good practices.
Comply with all relevant NCA and procedures with respect to ACT Code of conduct policies.
Contribute to the preparation of quality project reports in the area of livelihood activities in a timely manner.
Livelihood recovery activities are effectively implemented, monitored, evaluated, and reported.
Contributed to the preparation of quality project reports in the area of livelihood activities in a timely manner.
Weekly, monthly, quarterly and annual reports are prepared, submitted and documented.
Experience sharing reports, field visits and other lesson learnt are compiled and documented.
Ensure effective and efficient utilization of project budget and assets in line with the project plan.
Other Responsibilities
Dealing with problems:
The communities living within the intervention area are not only chronically food insecure but also their understanding and awareness about livelihood/food security activities is very poor. And this problem can be restrained and alleviated through consistent community awareness creation programs and implementation of integrated food security programs.
Volatile security situation of the target area.
Poor humanitarian access and ragged topography of the intervention area.
Communications and working relationships:
Communication and working relationship inside the organization and with NCA partners: Program, finance, HR and operation team, Program and support teams of partners.
Communication and working relationship outside the organization: program beneficiaries, local government sector offices, Other NGO's, and stakeholders
Job Requirements
Minimum Requirements
BSc degree in Plant Science, Agricultural Economics, Rural development, or other related fields a with wide range of hands-on experience in livelihood livelihood activities during emergencies at different levels within the context of humanitarian organizations.
5 years' experience in sustainable rural poverty reduction and or emergency livelihood projects.
Experience in innovative livelihood approaches.
Experience in emergency operations and recovery projects.
Experience in carrying out vulnerability assessments using participatory tools.
Ability to work with policy as well as community level livelihood actors.
Ability to coordinate a holistic integrated rural livelihood emergency project.
Experience in concept note, proposal and report preparations.
Experience in working in livelihood recovery/emergency situations.
Physical Environment Demands
Willingness to multi-task and work on own initiative.
Firm belief in gender equality and sensitivity to local culture and norms
Gender value & awareness.
Applying Instructions
Interested applicants are required to send their application, CV and other supportive documents via ethiopia.office@nca.no
N.B.:
Closing date 22nd June 2021.
Only short-listed applicants will be contacted via telephone/email.
NCA is an equal opportunity organization.
Qualified women applicants are highly encouraged to apply.
WARNING: Do not to pay any money to get a job. Please report fraudulent jobs to info@newjobsethiopia.com