Emergency Nutrition Coordinator
Description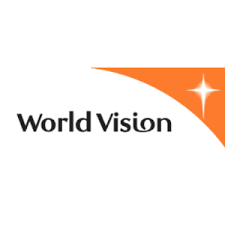 Purpose of the position:
The position holder will allocate 70% of his/her time to the existing nutrition programs in Tigray Region, and will support other nutrition programs across the country. The Nutrition Coordinator will coordinate and provide technical leadership for an effective, high quality, lifesaving nutrition response. Under the close supervision of Emergency Nutrition Specialist, s/he will enable the WVE to provide lifesaving nutrition response. The Emergency Nutrition Coordinator will be responsible for all aspects of emergency nutrition programming, particularly the community based management of acute malnutrition (CMAM) and infant and young child feeding in emergencies (IYCF-E), and will ensure national and international guidelines are adhered to as well as uphold quality standards and ensure results-based monitoring/evaluation. S/he will report to Emergency Nutrition Specialist on deployment, and will work closely with GAM and HEA team.
Major Responsibilities:
Coordinate implementation of emergency Nutrition response in the country
§  Responsible for leading and providing technical support and capacity building of the team to successfully plan, implement and monitor nutrition program activities during emergency response.
§  Responsible for ensuring that the nutrition programs in emergencies are implemented in line with the Ministry's guidelines and international humanitarian standards and donor guidelines.
§  Provision of technical backstopping and conducting nutrition training, reviewing program reports, surveys and monitoring and evaluation reports.
§  Support the implementation of CMAM and IMAM nutrition programme in line with humanitarian standards under guidance of nutrition advisor
§  Manage and lead SMART survey in Tigray Region
§  Maintain WV best practices for nutrition programs so as to deliver results according to relevant standards, policies and program strategy
§  Work with line WV staff and partners to guide technical interpretation of technical models
§  Provide technical support to World Vision IMAM/CMAM programme activities to ensure that the IMAM/CMAM programmes take place according to the project plans and is implemented with high quality.
§  Review and submit regular monthly reports and monthly CMAM database report (using CMAM Offline data base) to Emergency Nutrition Specialist
§  Take part in the project set-up, technical support visit, monitoring visits, surveys and evaluations
§  Follow up project progress as per the plan of work closely with the APs and identify minimum support package as part of the project transition
§  Take part in CMAM project meetings, workshops, prayer and devotions that will assist for technical and spiritual development
§  Organize and support all aspects of the nutrition program including liaising with the Ministry of Health, the nutrition cluster, other international and national agencies, and donors.
§  Liaise and established contacts at Zonal and woreda level with government health office, DRMFSS, NGOs, and UN agencies (WFP, WHO and UNICEF)
§  Regular discussions at national level concerning emergency nutrition response in WVE operational areas
§  Regularly participate in cluster meetings and other related coordination meetings and ensuring effective information sharing and flow within WVE.
§  Create & maintain linkages with key implementing & operational partners in emergency Nutrition Programing.
Learning and Evidence Base Development, Dissemination and Knowledge Management
§  Assist assessment in the field as part of field preparation, field supervision
§  Identify best/promising practices and success stories for documentation and dissemination
Disaster Preparedness/HEA
§  Maintain situational awareness of actual and potential hazards at local level and bring to attention of AP and head office
§  Guide community hazard vulnerability analysis in area of health and nutrition
§  Solve problems under emergency conditions
Job Requirements
KNOWLEDGE/QUALIFICATIONS FOR THE ROLE

Required Professional Experience
1.     Minimum Six  years working experience with NGOs in emergency nutrition programs
2.     A minimum of 4 years with coordinator position in emergency nutrition Programming.
Required Education, training, license, registration, and certification
1.     Master's degree in public health or nutrition with health background (degree in Public Health or Clinical Nursing) from accredited universities or health colleges
Certificates on:
  ToT training in Acute Malnutrition 2019 revised guideline
  ToT training in revised 2019 IMAM guideline
  Integrated Pharmaceuticals Logistics System (IPLS)
  Certificate of training on SPHERE standards
  Trained on Family MUAC approach
  SMART survey ToT/basic training
Preferred Knowledge and Qualifications
1.             Knowledge on Standard methods and indicators for assessing nutritional status, including rapid assessment and SMART methodology
2.             Understanding of IASC Cluster system, including function of Nutrition Cluster
3.             Knowledge on Red Cross/Red Crescent Code of Conduct, WV's disaster management cycle and Sphere standards
4.             Knowledge, training and experience in management of MAM and SAM with/without medical complication
5.             Demonstrated skills in CMAM/IMAM program planning, implementation and monitoring.
6.             Experience in cascading family MUAC approach
7.             Demonstrated ability to work effectively in a team environment.
8.             Willingness to work under pressure and extra hours, and out of assigned implementation area
9.             Willingness and capacity to be flexible and accommodating when faced with difficult and frustrating working conditions;
10.          Excellent training and facilitation skills, and Negotiations skills
11.          Strong adherence to World Vision values
Working Environment / Conditions
·         Willingness to work hostile environment
·         60% Domestic travel is required.
Applying Instructions
Interested applicants are required to Write Position Title on the subject line and attach Current CV with three references & fill employment application form which can be found at  
http://docs.ethiojobs.net/wve-jaf.pdf
  and email before the closing date of this announcement to  
Recruitment_ethiopia@wvi.org
 or through ethiojobs.net.
World vision has zero tolerance towards abuse and exploitation of children and vulnerable adults. Every prospective employee, volunteer, and intern is obliged to comply by world vision's child and adult safeguarding policy."
Note: we do not receive hard copies
WARNING: Do not to pay any money to get a job. Please report fraudulent jobs to info@newjobsethiopia.com