Emergency Project Manager
Description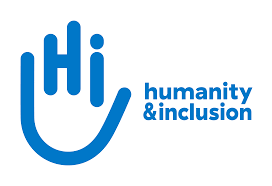 1.     IMPORTANT INFORMATION:
This position is open to Ethiopian-nationals only, with applications from qualified female candidates, and persons with disabilities strongly encouraged. Where relocation is required, candidates will be provided additional support, and alternative leave arrangements commensurate with the context of project locations.
 2.     MISSION:
Reporting to the Northern Ethiopia Operations Manager, and in close collaboration with HQ referent and specialists, the Emergency Project Manager leads the efficient and quality planning, start-up, delivery and monitoring & evaluation of emergency response project activities of HI in Northern Ethiopia.
The intervention covered by the Emergency Project Manager, will be implemented in two locations: Shire and Mai Tsebri, supporting IDP, Refugee and host-community populations. The chosen candidate will be expected to perform duties on a roving-basis, and be able to ensure effective oversight, supervision and support to activities and staff teams in different contexts. The project is implemented through a consortium with DRC, and includes MHPSS, Protection and Disability Inclusion components.
HI are seeking an individual with excellent project management experience and skills, with a flexible and organised approach. Prior experience as a project manager in emergency contexts, and a technical background in MHPSS, Protection or Disability Inclusion programming is highly desirable.
3.     MAIN RESPONSIBILITIES:
Management
·       Manages the recruitment, selection and induction of project team.
·       Line-manages the project's team members, including regular meetings.
·       Sets individual objectives, evaluates individual performance, contributes towards the professional & career development of his/her team members.
·       Carry out periodic operational, management and representation duties when acting as OIC of HI Mai Tsebri sub-office.
·       Ensures strict application and respect of the programme's Internal Regulations by the project team.
·       Accurate budget management in accordance with donor / HI policy.
4.     EXPERTISE
Provides the technical expertise for his/her project:
·       Develop project documentation, tools and methodologies and ensure technical and management coherence with other HI interventions in Northern Ethiopia, and compliance with international technical norms and standards.
·       Conduct technical training for staff to ensure understanding and appropriation of the project model, tools and methodologies
·       With key referents, oversee technical quality and relevance of project activities implemented.
·       Ensures technical learning from projects by drawing on lessons learned and good practices.
·       Makes sure global and field technical specialists get the information they require and collaborates with Technical Divisions when necessary
·       Adjusts his/her activities to audit recommendations, if applicable.
·       Manages relationships with technical authorities, local partners or other stakeholders
Supervises implementation and monitoring:
·       Ensures high quality implementation, in collaboration with the relevant services and in line with general standards and procedures
·       Ensures the planning of activities and establishes action plans
·       Ensures that activities are implemented in line with the project proposal and the allocated budget
·       Ensures that activities are implemented according to internal quality and technical standards and, if necessary, proposes adjustment or improvements to help meet objectives
·       Prepares and monitors partnership agreements with implementing partners and other potential partners
·       Ensures the effective implementation and follow up of institutional policies (PSEA, mandatory cross-cutting approaches, etc.) on his/her project
·       Coordinates and collaborates with relevant internal services, especially logistics, RH, finance and technical resources
Oversees accurate project data management & safeguarding beneficiary information:
·        Ensures that the appropriate data collection and management tools are in place on the project, in line with global standards
·        Ensures that data related to the project is collected and compiled in the project database
·        Carries out regular verifications and makes any necessary corrections in the activity database.
  Manages all aspects of project reporting:
 Monitors the achievement of results and indicators, as per the logical framework
Producing the appropriate reporting tools: monthly situation report, PM Box.
Reports regularly to the line manager.
Writes reports for the funding agencies when relevant and monitors donor deadlines (grants, reporting, audits) concerning the project
Oversees project reviews, evaluations and capitalisation:
·       Plans and monitors bi-monthly project reviews, and evaluations.
·       Produces project capitalisation and learning from experience material
Manages project budget & resources:
·       Forecast, monitor and oversee financial management as budget holder.
·       Ensure all internal HI regulations, reporting requirements and protocols are met.
·       Identify and adapt budget in accordance with donor and HI internal regulations.
Influence & Communication:
·       Contributes to HI's external influence by participating in relevant networks & coordination groups in Mai Tsebri and Shire, fostering strong relationships with key stakeholders.
Strategy & business development:
·        Drafts new project proposals relating to project continuation or new opportunities.
**This is to list as exhaustive as possible the duties related to this job. Nevertheless, the employee is expected to be flexible according to program's needs and to accept extra-duties, temporary or permanently, in respect of working hours and workload.
Job Requirements
   PROFILE SOUGHT(Requirements)
Candidates MUST meet ALL essential requirements to be shortlisted for this post.
         
Essential
Preferable
Qualification(s):

Bachelor's degree in International Development, Humanitarian emergencies, Project Management or similar.

Master's degree in International Development, Humanitarian emergencies, Project Management or similar.

Experience (type and amount of experience):

At least 3-4 years' proven project management experience with humanitarian agencies / NGOs / UN.

At least 2 years' proven experience working in humanitarian emergencies, volatile & insecure contexts.

At least 2 years' proven experience managing budgets ($300,000+)

Technical experience in the fields of protection, psychosocial support, inclusion of PwD.

HI experience on specific needs project will be an asset.

Skills (knowledge, abilities required for the position, refer to skills repository document):
Excellent written & spoken English, Amharic & Tigrinya.

Strong project management skills, knowledge and experience.

Flexibility, negotiating skills and ability to managing problems and conflicts.

Planning, implementing and evaluating activities on his/her project (team and individual)

Anticipating and adapting to the needs of the beneficiaries and to unexpected circumstances

Conducting on-going evaluations of activities and outcomes

Promoting participation and cooperation in the activities on his/her project.

C2-level (fluent) certified.

Professional project management qualification.

Personal qualities:

Sociable individual, able to work as part of team / network.

Flexibility, with an ability to go above and beyond to ensure the needs of beneficiaries are met.

Giving and receiving constructive feedback; discussing with multi-disciplinary teams, working as part of a network and collaborating.

Empathy; showing interest in what each person is experiencing and feeling, putting oneself in the other person's shoes, listening to his/her needs, being accepting.

Resilience to stress and uncertainty

 
Applying Instructions
Interested applicants who meet the above criteria should fill in the attached application form Job application form updated.docx and submit it with a 1 page motivation letter through ethiojobs or email it at recruitment@ethiopia.hi.org on or before the above mentioned deadline.
Please clearly state the position you apply in the subject of your email other wise automatically disqualified .   Only short listed candidates will be contacted for exam/interview no phone calls please.
We're committed to safeguarding and promoting child protection and expect all staff and volunteers to share this commitment. This position involves working with beneficiaries and is subject to strict safer recruitment checks. The successful candidate will be required to complete a police check and sign self-declaration form to help us verify your suitability to work with children including checks with past employers.
Humanity & Inclusion is an equal opportunity employer and particularly welcomes women and persons with disabilities.
WARNING: Do not to pay any money to get a job. Please report fraudulent jobs to info@newjobsethiopia.com