Emergency Response Multi-Sector Program MEAL Coordinator (BHA Project)
Description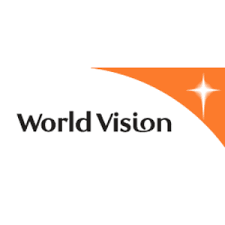 Purpose of the position:
To provide and overall monitoring, evaluation, supervision and quality assurance for the BHA funded Integrated emergency project in Gedio-West Guji zones.  To ensure the implementation of all project activities in accordance with sector design, planned activities and budget ensuring the project's alignments with WV policies, country and donor contexts, BHA rules and regulations.
 Major Responsibilities:
 ·         Work closely with BHA project manager in project documentation and dissemination of lesson learned and assist project managers or coordinators in project implementation and monitoring.
·         Identify and contextualizes key indicators from the National Standard TPs including target indicators that relate to program objectives and activities.
·         Undertake all project and programs monitoring, evaluation and reporting activities using set performance indicators by working closely with sector technical Officers using appropriate BHA monitoring and reporting tools and methodologies.
·         Lead and/or participate in field monitoring the project and reflection processes. Ensure quality of these exercises including data gathering, analysis and reporting.
·         Ensure evaluation reports are shared with concerned stakeholder in the operational area for learning and future use. Document learning and share best and promising practices within the project and concerned partners.
·         Maintains detailed schedules of activity and budget implementation tracking systems for activities monitoring and budget utilization for each Woreda and by sector.
·         Ensure to prepare, and submit quarterly, biannual and annual plan and report activities undertaken as required to pace forward to the desired goal,
·         Coordinate and supervise MEAL tools are developed and utilized as needed, such as for household surveys, focus group discussions, and for collecting data from Flood mitigation and DRR projects on the engineering, economic and social aspects
·         Play a lead role with concerned project goal owners and Monitoring, Evaluation and Accountability Department of WVE for base line and evaluation process as needed
·         Develop a system to document and disseminate lessons learned from BHA project and Assist Gedio-Guji emergency response manager in identifying and mainstreaming best practices regarding Gedio-Guji emergency response projects.
Job Requirements
Qualifications:  Education/Knowledge/Technical Skills and Experience
Qualifications Required : Msc/BA Degree in Economics, Development Studies, Agricultural Economics and related fields.
Work Experience: At least 6 years of work experience preferably in Monitoring and Evaluation, Planning and Reporting, reporting and documentation, DME, data analysis or related position.
·          NGO experience is preferred.
·         Experience in BHA funded projects is an advantageous
·         Fluent in oral and written English
Technical qualifications required:
·         Participatory M&E, Results-Based management, Logical Framework Analysis, community participation, Participatory Rural Appraisal, Participatory Learning & Action, etc.
·         Experience with complex M&E systems is preferred (Excellent experience in proposal development, budget preparation and report writing)
·         Full computer and Internet skills including MS Office for word processing, ACCESS or other databases and in database design, graphic presentation and financial spreadsheet programs,
Working Environment / Conditions:
·         Field base with frequent travel to operational Woreda & Kebeles.
Applying Instructions
Interested applicants are required to Write Position Title and the place on the subject line of the email and attach Current CV with three references & fill employment application form which can be found http://docs.ethiojobs.net/wve-jaf.pdf ) and email before the closing date of this announcement to recruitment_ethiopia@wvi.org or through ethiojobs.net.

World vision has zero tolerance towards abuse and exploitation of children and vulnerable adults. Every prospective employee, volunteer, and intern is obliged to comply by world vision's child and adult safeguarding policy."

Note: we do not receive hard copies
WARNING: Do not to pay any money to get a job. Please report fraudulent jobs to info@newjobsethiopia.com