Emergency Supply Chain Management (ESCM) Local Short-Term Consultant
Description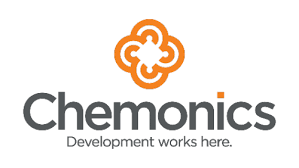 Background:
Ethiopia is a country that has suffered from natural and man-made disasters such as wars, internal displacements, famine, floods, and epidemics that resulted in the loss of lives and affected livelihoods of communities. The country also faces pandemics such as the current global health threat, COVID-19. Moreover, Ethiopia welcomes huge numbers of refugees from neighboring countries. The country's airline is also one of the largest in Africa, where Addis Ababa serving as a transit hub for hundred-thousands of passengers each year. These situations predispose the country to global health threats. Throughout the years, risks to public health have increased due to globalization, and international travel and trade. Such risks might be transmitted by people (e.g. COVID-19, SARS, influenza, polio, Ebola), goods, food, animals (e.g. zoonotic disease), vectors (e.g. dengue, plague, yellow fever), or the environment (e.g. radio-nuclear releases, chemical spills or other contamination).
In 2019, through the support of USAID Global Health Supply Chain Program- Procurement and Supply Management (GHSC-PSM) project in Ethiopia, the country now has an emergency supply chain framework with associated resources such as a comprehensive Excel based playbook that supports the preparedness as well as the planning phases of the public health emergencies. The support was provided to the Ethiopian Public Health Institute/ Public Health Emergency Management (EPHI/PHEM) unit and Ethiopian Pharmaceutical Supply Agency (EPSA). Through this support, it was possible to establish a governance structure for managing supply chain aspect of public health emergencies and forecasted commodities for 11 priority emergencies for the 2012 EFY.
In 2020, with the current global COVID-19 pandemic, GHSC-PSM project is tasked to support the national effort to respond against the disease by strengthening the emergency supply chain operations. Accordingly, the GHSC-PSM project proposes to provide technical assistance in the implementation of the emergency supply chain framework ("ESC framework" or the "framework") in response to COVID 19 pandemic. This activity will contribute to the achievement of the Global Health Security Agenda (GHSA) strategic objectives. The vision of the GHSA is to achieve a world safe and secure from infectious disease threats, whether naturally occurring, accidental, or deliberately released. GHSA seeks to leverage host government and donor partner investments to reduce morbidity, mortality, and economic loss by preventing avoidable infectious disease outbreaks, detecting threats early, and responding rapidly and effectively to outbreaks when they occur.
The outcome of GHSC-PSM's support is to ensure that Ethiopia successfully responds to the COVID-19 pandemic and any outbreaks of public health importance that may occur in the country during this contract period. Accordingly, the ESCM Local Short-Term Consultant will assist EHPHI/PHEM and EPSA in the coordination and technical leadership of emergency supply chain operations. The support will be provided both at the established emergency operations centers (EOC), EPHI and EPSA level. This consultancy will also involve visits to regional EOCs and PHEM offices to assess overall ESC preparedness and response efforts and also establish and provide capacity building interventions to regional ESC technical working groups. The consultant should be available from April 1, 2020 to September 30, 2020. The consultant must be available on a full-time basis and should be able to work during the EOC working hours which may extend beyond working hours and days.  He/she works closely with the GHSC-PSM Ethiopia Field Office team based in Addis Ababa. The consultant will be based in Addis Ababa at EPHI office.
Duties and Responsibilities: 
Support EPHI's effort to establish/revitalize the national and regional ESC technical working groups so that they effectively prepare and respond to COVID19
Support EPHI and EPSA on sourcing and procurement of commodities during the COVID-19 response
Support the established EOC on timely delivery of COVID-19 supplies from intermediary storage sites (hubs) to treatment and quarantine sites
Assess the availability of medical counter measures at established emergency operation centers (EOC) for COVID19 global outbreak at all levels
Conduct regional EPHI and EPSA hub managers meeting to familiarize COVID-19 supply chain preparedness and response activities
Develop follow-up plans and support national and regional ESC TWGs through site visits and feedbacks
Review the national and regional supply chain management preparedness works with different key stakeholders and document lessons learnt for the COVID19
Conduct orientation training for the ESC TWG and experts for all regions on COVID-19 supply chain preparedness and response using ESC playbook tools
Perform periodic review of COVID-19 preparedness and response related supply chain performance, before, during and after emergencies
Support EPSA and EPHI to develop a responsive procurement modality for emergency responses of COVID-19
Establish logistics data exchange platform for better visibility as well as to avert stock out and prevent wastage
Provide technical assistance to EPHI and EPSA to ensure effective implementation of ESC playbook in response to COVID19 pandemic
Review and update the ESC playbook materials to address the current COVID-19 pandemic supply chain management activities
Review the identification, quantification and costing of protective, diagnostic and treatment supplies and adjust procurement orders as appropriate for COVID19 and other public health emergencies preparedness
Develop stockpiling strategy and build protocol for replenishment during emergencies and maintain emergency resupply system to emergency response sites.
Plan and coordinate logistical arrangements for workshops with GHSC-PSM office
Participate in regular meetings of the EOC and ESC TWG
Provide weekly and monthly reports
Provide documentation on the implementation of the COVID-19 response activities and share lessons learned and best practices through technical reports and abstracts
Perform other duties and responsibilities as needed in line with the GHSA.
Level of Effort and Location
This is a full-time job (five working days per weeks)- additional working hours and days may be required as per the program of the national COVID-19 EOC at EPHI
The location of assignment is Addis Ababa, Ethiopia (EPHI and GHSC-PSM office)
Supervision/Reporting:
The ESCM Short-term Consultant will report to the Learning and Innovation Manager, GHSC-PSM and EPHI/PHEM's preparedness and capacity building director
Job Requirements
Qualifications:
10 and above years of experience in supply chain management of health systems, health system strengthening, and/or emergency preparedness in Ethiopia and similar countries.
Experience of working on emergency supply chains and Global Health Security Agenda (GHSA)
Experience working with Regional Health Bureaus and Ministry of Health of Ethiopia and its agencies such as EPHI and EPSA
Master's degree in public health, supply chain management, international relations, epidemiology, health management systems, or a relevant discipline.
Trained on health emergency management or emergency supply chain management
Fluency in English
Experience working on USAID-funded projects.
Experience of writing program related technical reports and abstracts
Proven ability to effectively represent activities and programs and engage partners, government counterparts, and funders.
Excellent interpersonal, written, and oral communication skills
Able to work under strict deadlines and deliver deliverables
Computer skills in Microsoft Office Suite applications including Word, Excel, PowerPoint, and Outlook.
Applying Instructions
To apply, please use the following link to submit your application: 
PSMEthiopiaRecruit@ghsc-psm.org
 Please specify Emergency Supply Chain Management (ESCM) Local Short-Term Consultant as the subject line in your application (failure to do this will disqualify your application) and submit no later than March 31, 2020. No telephone inquiries, please. Finalists will be contacted. Chemonics is an equal opportunity employer and does not discriminate in its selection and employment practices on the basis of race, color, religion, sex, national origin, political affiliation, sexual orientation, gender identity, marital status, disability, genetic information, age, membership in an employee organization, or other non-merit factors.
WARNING: Do not to pay any money to get a job. Please report fraudulent jobs to info@newjobsethiopia.com