Engineer (Remote) – $30,000/year USD
Location

Addis Ababa, Ethiopia

Date Posted

July 8, 2020

Category

Engineering



Job Type

Full-time



Currency
ETB
Description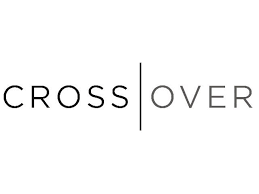 Become one of the best Software Engineers in the world by joining the company that values software quality and craftsmanship above all else.
This unique opportunity allows you to turbo-charge your growth and learning as a developer, with a laser focus on high-quality code and automated testing. We will teach you how to meet our demanding quality standards so you can ship perfect code. It will give you a rock-solid foundation that increases your marketability and earning potential with any employer, especially US.
You will be part of a team that is working in a fast-paced environment across a large number of products. Because of our focus on quality, in our last quarter, using a weekly release cycle we pushed over 16,000 code changes across 120 products to production with less than a dozen regressions.
Join us in migrating software into cloud-native applications. We re-design, re-build and re-factor products before re-deploying them as true cloud-native applications using the full-range of services.
Work for a global company that truly values high-quality code and embodies the quality philosophy in every action we take.
What You Will Be Doing
In this role, you can look forward to a rotation through each foundational area focused on code quality:
Our Automated Unit Testing Team
Our Coding Violations Team
Our Maintenance Team
Our Automated Integration Testing Team
You will sharpen your coding skills by practicing test-driven development in our hard-to-match portfolio of cloud products.
Engineer Key Responsibilities

Write great code; always re-factor poor quality and replace it with great code. This is one of our core philosophies
Delivery quality; implement 100% code coverage and at least 80% mutation coverage
Solution; find elegant solutions to solve difficult bugs
Become a great software developer who is incapable of poor delivery
Basic Requirements

You have a firm belief that you have put into personal practice: test-driven development.
A love for simple, clear, bullet proof-code and elegant solutions
An obsession with eliminating bad code; you can't help but re-factor badly written code before inserting a line of your own
Minimum 2 years of professional experience in one of our 4 core languages; Java, C#, C++ or Javascript
About Crossover
Crossover has been a pioneer of the remote work model since our inception in 2010 - helping thousands of people find great work opportunities. We focus on full-time, long-term work - not short-term "gigs" or freelancing side jobs. Most of our positions are within a large and growing portfolio of software companies. Since we focus on remote work, our openings can be filled globally and pay standardized compensation rates, regardless of where you choose to live.
Applying Instructions
Join the thousands of professionals that have partnered with Crossover to explore new opportunities and find their dream job. Go to www.crossover.com/testimonials to read their stories. Better yet, write your own story!
What to expect next:
You will receive an email with a link to start your self-paced, online job application.
Our hiring platform will guide you through a series of online "screening" assessments to check for basic job fit, job-related skills, and finally a few real-world job-specific assignments.
You will be paired up with one of our recruiting specialists who can answer questions you might have about the process, role, or company, and help you get to the final interview step.
Important! If you do not receive an email from us:
First, emails may take up to 15 minutes to send, refresh and check again.
Second, check your spam and junk folders for an email from Crossover.com, mark as "Not Spam" since you will receive other emails as well.
Third, we will send to whatever email account you indicated on the Apply form - by default, that is the email address you use as your LinkedIn username and it might be different than the one you have already checked.
If all else fails, just visit https://jobs.crossover.com directly, search for this job, and click "Apply". You will be prompted to reset your password if you already applied using LinkedIn EasyApply.
Crossover Job Code: LJ-3890-ET-AddisAba-Engineer
WARNING: Do not to pay any money to get a job. Please report fraudulent jobs to info@newjobsethiopia.com