English Language Consultants for Grade 1-4 and G5-8 English Teachers Training Video Script Preparation
Description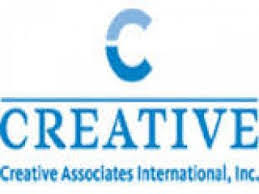 Creative Associates Overview:
Creative Associates International is a dynamic, fast-growing global development firm that specializes in education, economic growth, democratic institutions and stabilization. Based in Washington, D.C., Creative has a field presence in more than 25 countries with a strong client portfolio that includes the U.S. Agency for International Development and the State Department, among others. Since its founding in 1977, Creative has earned a solid reputation among its clients and is well-regarded by competitors and partners alike.
1.      Program Description
Building on their long-standing and successful partnership in education, the Government of Ethiopia and the U.S. Agency for International Development (UASID) launched a new initiative aimed at improving primary students' reading proficiency and academic achievement so that they can lead productive lives and drive Ethiopia's economic, social, and political development. The five-year, USAID-funded READ II is intended to boost the quality of mother tongue and English literacy instruction and student support, reaching out to children at risk of failure and dropout caused by cognitive, emotional and physical effects of hunger, violence, and displacement.  The program is committed to supporting the Government of Ethiopia realize its Education Sector Development Plan over five years through quality, cost-effective and sustainable, evidence-based technical and material assistance. READ II extends its support to the Ministry of Education in selected woredas of the six target regions - Addis Ababa, Amhara, Oromia, Somali, SNNPR, and Tigray.
 2.     Objective
READ II's evidence-based approach explores and assesses methods to improve in- and out-of-school reading support, and helps the MOE establish a realistic plan for expanding its reading program. The in-school initiative is informed by READ II's enhanced teacher professional development model whereby G1-8 mother tongue and English teachers are provided with effective targeted training followed by on-site mentoring support. Consequently, G1-8 English teachers in READ II target woredas were introduced to the 2-year enhanced teacher professional development model and implementation follow-up and support underway in all regions. In 2020, with the national rollout of primary school English textbooks and teachers' guides, the MOE requested USAID/READ II to also support cost-effective orientation of English teachers on the new materials nationwide. The main objectives of this Scope of Work are, therefore, to:
Engage local consultants to assist READ II in its effort to produce G1-4 and G5-8 English teacher training videos that the Ministry of Education may use to familiarize the target G1-8 English teachers with the revised English curriculum materials.
Provide opportunities for local professionals to make use of their expertise to support their country's effort in continuously developing primary teachers' professional capacity.
3.     Justification and Scope of the Task
READ II will work in collaboration with the MOE to support its initiative of delivering curriculum orientation to non-READ II target English teachers through the MOE's preferred technology-based training approach. This a different kind of preparation as opposed to READ II's conventional face-to-face cascading model. Since the original READ II English training materials were prepared with face-to-face training in mind, they need to be customized to make them fit the current purpose. In support of MOEs effort, READ II will develop video scripts from the READ II existing English training materials (both G1-4 &G5-8) to make the video production a success.
READ II will therefore engage an English language local consultant who is experienced in ICT-based teacher training and training video production. The consultant will be responsible for providing the required guidance and support for READ II on technology-based teacher training and script preparation from the already existing English training materials.
Specifically, S/he will be engaged in the following specific tasks:
Provide guidance and support to READ II technical team and MOE experts on the English teacher training video making process
Assist in customizing the existing READ II G1-4 and G5-8 English training materials to create video scripts in collaboration with READ II technical team
Share the draft scripts with the READ II technical team for review and incorporate feedback
Collaborate with other consultants (if any), the READ II team and MOE experts to produce the final edited scripts for videotaping
Review, edit and produce the final G1-4 & G5-8 scripts for videotaping
Submit the final scripts to the READ II team
4.       Deliverables
Plan for structure of the videos (e.g. number of modules, estimated video time per module, any supplementary materials needed, format of each module).
Draft copies of the scripts for both cycles.
Final edited clean copies of the video scripts for G1-4.
Final edited clean copies of the video scripts for G5-8.
Estimated Period of performance: April 21 – May 17, 2020.
Estimated Level of effort: 20 days
Required Number: One
Job Requirements
MA/BA in language studies, ICT in education and other related field with relevant experience of minimum 6 years for MA and at least 10 years for BA.
Previous experience of working in education sector.
Previous experience in English Teachers Training Video Script Preparation.
Familiarity with early grade reading and writing activities and interventions in Ethiopia.
Experience working in reading-focused projects.
Fluency in English is mandatory.
Applying Instructions
Expression of Interest
Qualified and interested consultants are requested to submit their CVs and their statements of interest via: recruitment@readethiopia.com on or before April 15, 2020 with the CONSULTANCY JOB TITLE in the subject line. Female candidates are encouraged to apply.
Only finalists will be contacted. No phone calls, please.
Creative Associates International Inc. is an Equal Opportunity Employer: Disability/Veteran.
WARNING: Do not to pay any money to get a job. Please report fraudulent jobs to info@newjobsethiopia.com