Environmental Health Officer
Location

AletaWondo, SNNPR, Ethiopia

Date Posted

April 23, 2020

Category

Engineering



Job Type

Full-time



Currency
ETB
Description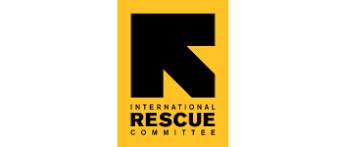 The Position mainly involves undertaking detail technical WASH need assessments, preparing designs and BOQ for the hard ware activities under Charity water project, monitoring and supervise the implementation of quality of hardware activities undertaking by the project. The Construction Supervisor will be based in Aleta Wondo town of Sidama Zone.
Key Responsibilities:
Under the direct supervision of Senior EH Officer, the EH Officer will execute the following key responsibilities
Undertakes detail need assessments
Conduct the feasibility study of the water options proposed through community action plan
Prepare design & detail bills of quantities, budget estimates in response to the proposed action plan in all intervention woreda.
In coordination with other teams the EH Officer will Prepare detail water sector physical & financial implementation plan which includes but not limited to activity plan, spending plan and procurement plan
Make sure the construction under the projects are with the highest quality standard and free of technical defects
Confirm the accurate completion of every executed constructions and timely prepare pay sheet as per the execution
Source out and monitor labor required towards implementation of project interventions and make sure accurate implementation of the interpersonal norms and standards.
Accurately Monitor the progress and implementation of sub contracted or own force project implementation as per the organization standards and work procedures
Prepare detail specification for items to be procured and ensure its procurements are as per set specifications.
Works closely with Region, Zone/Woreda Water and Health Offices towards efficient and effective implementation of the project by conducting regular field visits and joint monitoring with project steering committee
Works together with other IRC EH, HP team and the supporting staff in good team spirit.
Produces activity progress update and reports as per the preset reporting schedule and submit to the supervisor and copy to the Field Manager and the Project manager
In coordination departmental team conduct and facilitate different trainings for WUAs, artesian and for government partners per the project scope
Provide any required technical support for the EHAs on the development of community action plans
Ensure all the constructed activities are accurately handover to the concerned government bodies with full of recording data like GPS location, beneficiary, yields and history of water schemes, in well detailed manner at the right time before project phase out
Accurately monitor and confirm the quality and quantity of delivery of both local and industrial materials supplied by suppliers and transporters are per the IRC standards and code of conducts. Ensure the project resources including the construction materials in all kebeles of the intervention woreda are well monitored and accurately used for the project purpose without any abuse.
Compile and share the material utilization report at every two weeks.
Coordinate with the woreda partners in water quality testing and in scheme disinfection and ensure it is done timely.
 facilitate Different field visit by coordinating With other EH team  as needed
In teamwork the team ensure high level of community participation in the project and regularly track the participation in terms of money with local labor market standard.
Accomplish additional works as assigned by supervisor
Job Requirements
/2 years of important experience for firs degree holders and 2 years of significant experiences for post plus graduate degree respectively in water supply engineering /Sanitary Engineering/, hydraulic engineering or related engineering fields.
Experience in handling from big to small scale water supply system schemes, sanitation facilities design in the rural community and having good knowledge of project management. NGO experience is preferable.
Good command of both spoken and written English.
Other Requirements
Basic computer skills (office), Microsoft office, Excel, word.
Experience of data analysis software (Arc GIS and SPSS) is an asset.
Experience of Engineering Software (Water cad, Epanet and Auto CAD etc)
Applying Instructions
Please send your CV, application letter and copies of credentials to the following address:  IRC, Hawassa and directly applying  through the below links is also mandatory.Please send applications also directly through the post office numbered 1320.
https://rescue.csod.com/ux/ats/careersite/1/home/requisition/8862?c=rescue
·         Please include 3 references from current and former employers.
·         Applications will not be returned.  IRC discourages phone calls or personal visits.
·         Only applicants meeting the minimum qualification will be short listed and contacted.
Your application letter/cover letter must include the following information.
·         Name of the position you have applied for
·         Date of application
·         Summary of  your qualifications and experience
·         Motivation/objective of why you have applied for the job
·         Permanent Address and present address (if different form permanent) and telephone number
·         Disclose any family relationships with existing IRC employees.
Are any of your relatives employed by International Rescue committee (IRC)?

If answer is "yes", give the following information:

 YES          NO

NAME
Relationship
Position
Office/field office
Recruiter of the position Hawassa HR/Admin
IRC is an equal employment opportunity employer.  IRC considers all applicants on the basis of merit without regard to race, sex, color, national origin, religion, sexual orientation, age, marital status or disability.
WARNING: Do not to pay any money to get a job. Please report fraudulent jobs to info@newjobsethiopia.com