Ethiopia HR Manager & Business Partner
Description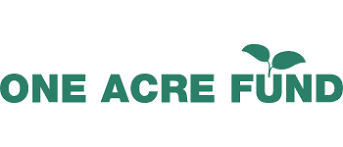 About One Acre Fund
One Acre Fund works to improve the livelihoods of smallholder farmers. In Ethiopia, we engage farmers in agroforestry and community-based seed multiplication. In partnership with the Amhara National Regional State, these programs have planted more than 10 million trees, produced over 500 MT of improved teff seed and reached more than 65,000 farmers. Now, we are now in an exciting phase of work in which we are trialing novel approaches and preparing for scale-up in the coming years. We have over 8000 employees globally, and our growing Ethiopia headquarters are in Bahir Dar, Amhara Region, with small offices in Addis Ababa, Finote Selam and Motta. To learn more about our work, take a look at our Why Work Here blog for more information.
To learn more about our work, take a look at our Why Work Here blog for more information.
ABOUT THE ROLE
The Ethiopia HR Manager& Business Partner will be a part of our leadership team in one of One Acre Fund's fastest-growing country programs. The Ethiopia program is poised to serve over 100,000 farmers in 2021, grow 10 million trees and launch a renewed seed multiplication program. In 2025, we plan to serve over one million farmers, employing over 1000 people on a permanent or temporary basis.
To achieve our bold impact targets, we want to make One Acre Fund Ethiopia one of the best places to work in the country for our field and headquarters staff. We are looking for someone to be a business partner to our department heads, oversee HR and bring our working environment and culture to an outstanding level. You will report directly to the Ethiopia Country Director or Deputy Country Director, and you will directly manage an HR Coordinator and Office & Culture Coordinator.
Responsibilities
Innovate and make One Acre Fund Ethiopia an outstanding employer. You will ensure leadership is inclusive and well-capacitated and create a fun work environment where people are excited to grow their careers. You'll encourage career progression for staff at all levels, make our offices beautiful and embody our mantra of equitable career growth for all staff.
Support department heads to build and manage their teams. You will work with department heads to develop recruitment strategies and onboarding systems that attract and retain motivated staff, and you'll lead internal communications to build employee engagement and manage change.
Improve HR policy and processes. You'll improve Human Resources policies that support staff at all levels. Together with a deputy, you'll implement and enforce these policies equitably across all staff. This includes policies, contract administration, payroll, benefits, grievances, and discipline.
Lead your department. You'll work with client departments to determine your team's important metrics and then guide your team to achieve these. You'll manage a small team and a modest budget for training, DEI, social events, your staff, and other projects. You'll represent your department on the Ethiopia Steering Committee (Senior Management Team).
Career Growth and Development
We have a strong culture of constant learning and we invest in developing our people. You'll have weekly check-ins with your manager, access to mentorship and training programs, and regular feedback on your performance. We hold career reviews every six months, and set aside time to discuss your aspirations and career goals. You'll have the opportunity to shape a growing organization and build a rewarding long-term career.
Job Requirements
Qualifications
Across all roles, these are the general qualifications we look for. For this role specifically, you will have:
5+ years of experience, including some experience as a HR business partner, People lead, HR department head, leadership trainer, team lead or general manager
At least two years of experience working in Ethiopia
Experience with organizational culture, change management and training
Experience managing people and projects in a systematic way, including taking strategic plans to implementation on-the-ground
A Bachelor's degree is required for this position
Language: English required and Amharic preferred
Preferred Start Date
As soon as possible
Job Location
Addis Ababa, Ethiopia with regular travel to Bahir Dar and rural areas of Amhara Region
Benefits
Health insurance, housing, and comprehensive benefits and salary
Eligibility
This role is only open to citizens, permanent residents, or origin card holders of Ethiopia.
Applying Instructions
Application Deadline
21 September 2021
One Acre Fund never asks candidates to pay any money or pay for tests at any stage of the interview process. Official One Acre Fund emails will always arrive from an @oneacrefund.org address. Please report any suspicious communication here (globalhotline@oneacrefund.org), but do not send applications or application materials to this email address.
Diversity, Equity, Inclusion (DEI), and anti-racism are deeply connected to our organization's mission and purpose. One Acre Fund aspires to build a culture where all staff feel consistently valued, represented, and connected – so that our team can thrive as professionals, and achieve exceptional impact for the farmers we serve.
We are committed to equal employment opportunity regardless of race, color, ancestry, religion, sex, national origin, sexual orientation, age, marital status, disability, gender, gender identity or expression. We are proud to be an equal opportunity workplace.
How to Apply
Please apply here: https://oneacrefund.org/work-with-us/job-openings/g/?gh_jid=3245607