Ethiopia Partnerships Associate
Description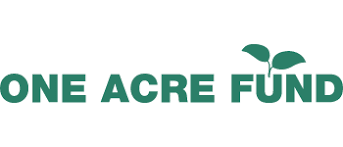 ABOUT ONE ACRE FUND
Founded in 2006, One Acre Fund supplies 1 million smallholder farmers with the agricultural services they need to make their farms vastly more productive. Our 8,000+ team is drawn from diverse backgrounds and professions. With operations across six core countries in Africa, we make farmers more prosperous by providing quality farm supplies on credit, delivered within walking distance of farmers' homes, and agricultural training to improve harvests. On average, the farmers we serve harvest 50 percent more food after working with One Acre Fund.
To learn more about our work, take a look at our Why Work Here blog for more information.
ABOUT THE ROLE
The Ethiopia program is poised to serve over 100,000 farmers in 2021, grow 10 million trees, and launch a competitive seed multiplication program. In 2025, we plan to serve over 500,000 farmers and grow 35 million trees. However, you will be responsible for helping us double that plan.
We are looking for someone to work with a variety of government and private partners to develop partnerships that transform the tree seedling market ecosystem from the supply, demand, and gender perspectives and improve the availability of quality seed to farmers.
You will report directly to the Senior Partnerships Manager.
You may need to hire and manage 1-2 strong deputies, communicating vision, setting goals to keep them motivated and on track.
RESPONSIBILITIES
Develop tree and seed program partnerships. Identify and work with partners to find common ground and thereby develop agroforestry and seed multiplication partnerships that achieve mutual goals.
Improve the market environment for tree seedlings. Develop an evidence base and work with external partners and colleagues to improve competition in rural tree seedling markets and make government nurseries more financially sustainable in the long-run.
Increase gender equality in the tree market ecosystem. Work with national-level government officials and private partners and our gender specialist to increase the benefits that women obtain from tree seedlings and tree products.
Build One Acre Fund's brand and presence in Addis Ababa. Work creatively through multiple channels to raise our profile among government officials and private sector players and influencers in the capital.
Build a team. To reach these goals, you may need to hire and manage 1-2 strong deputies, communicating vision, setting goals to keep them motivated and on track.
CAREER GROWTH AND DEVELOPMENT
We have a strong culture of constant learning and we invest in developing our people. You'll have weekly check-ins with your manager, access to mentorship and training programs, and regular feedback on your performance. We hold career reviews every six months and set aside time to discuss your aspirations and career goals. You'll have the opportunity to shape a growing organization and build a rewarding long-term career.
Job Requirements
QUALIFICATIONS
Across all roles, these are the general qualifications we look for. For this role specifically, you will have:
5+ years of experience in a dynamic creative organization(s)
Good knowledge of government systems and policy in Ethiopia and experience achieving results within the system is required
Proven ability to spearhead and manage projects and multiple work streams is required
Strategic writing, editing, and verbal communications skills are required, as are problem-solving skills
Experience working with rural development programs strongly preferred; interest in rural programs is required
A Bachelor's degree is required for this position
Languages: English and Amharic
PREFERRED START DATE
Due to the ongoing Covid-19 pandemic, start dates can vary significantly by role. We are adapting rapidly to Covid-19 and most of our team is now working remotely. Given the changing environment, we will appreciate your flexibility in confirming a start date.
JOB LOCATION
Bahir Dar, Ethiopia
BENEFITS
Health insurance, housing, and comprehensive benefits
ELIGIBILITY
This role is only open to citizens, permanent residents, or origin cardholders of Ethiopia. Women are encouraged to apply.
APPLICATION DEADLINE
21 September 2021
One Acre Fund never asks candidates to pay any money or pay for tests at any stage of the interview process. Official One Acre Fund emails will always arrive from an @oneacrefund.org address. Please report any suspicious communication here (globalhotline@oneacrefund.org), but do not send applications or application materials to this email address.
Diversity, Equity, Inclusion (DEI), and anti-racism are deeply connected to our organization's mission and purpose. One Acre Fund aspires to build a culture where all staff feel consistently valued, represented, and connected – so that our team can thrive as professionals, and achieve exceptional impact for the farmers we serve.
We are committed to equal employment opportunity regardless of race, color, ancestry, religion, sex, national origin, sexual orientation, age, marital status, disability, gender, gender identity or expression. We are proud to be an equal opportunity workplace.
Applying Instructions