Evaluability Assessment for the Evaluations of UNICEF's Flagship Results
Description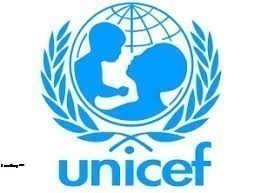 UNICEF works in some of the world's toughest places, to reach the world's most disadvantaged children. To save their lives. To defend their rights. To help them fulfill their potential.
Across 190 countries and territories, we work for every child, everywhere, every day, to build a better world for everyone.
And we never give up.
For every child,Hope
Purpose : To provide a solid and systematic assessment of whether the flagship results are justified, feasible, likely to produce useful information and ready for being meaningfully evaluated.[Include information about the country/specific programme. Ideally include a link to a video]
How can you make a difference?
Rationale for the Evaluability Assessment
The overall objective of this evaluability assessment is to inform and improve the prospects for the planned evaluations under UNICEF Ethiopia Country Office's Costed Evaluation Plan.
Objectives
The specific objectives of the planned evaluability assessment are:
Assess whether the flagship results have sound design with coherence link between objectives, main activities and expected results;
Assess whether indicators are Specific, Measurable, Available/Achievable/Attributable, Relevant/Realistic, Time-bound;
Provide recommendations for improving the flagship design, including the results framework;
Provide guidance on approaches to the evaluations of flagship results to enhance its utility.
Owners of the assessment and use of the findings
The evaluability assessment will be owned by UNICEF Ethiopia Country Office and the finding of the assessment will be used by all UNICEF programme sections to refine their respective Concept Notes, Theory of Changes and result frameworks.
Scope of the assessment
The evaluability assessment will:
Determine the clarity of the Flagship Results' overall design by examining whether the results chain and objectives are clearly articulated and whether relevant, reliable and valid indicators, measures, tools and mechanisms are in place. In practice, this will require a review of the theory of change (TOC) for the four Flagship Results and one programme, including related outputs, implementation strategies and cross-cutting issues, to determine whether a clear, comprehensive and coherent results framework is in place.
Review performance indicators and targets to determine whether they adequately measure progress at different levels of the results chain; and identify any significant gaps.
Assess the availability and quality of the data needed to measure and monitor results (including the availability and sufficiency of baselines and targets).
Assess the adequacy and quality of information available from current monitoring systems to conduct useful evaluations. To that effect, monitoring systems will be mapped and reviewed.
Assess organizational readiness (governance, structure, procedures and processes) to support implementation of flagship results and the extent to which human and financial resource allocations are adequate to achieve expected results; and whether sufficient human and financial resources are allocated to support adequate monitoring, evaluating and reporting on results; Based on these findings, provide forward-looking recommendations and proposals for improving the design and governance structures
Develop the evaluation matrix indicating the sources of information to measure the outcomes areas,
Provide guidance on approaches to the evaluation of the Flagship Results, including consideration of the benefits and constraints of conducting evaluations.
Evaluability Assessment Questions
The following questions will guide the analysis of the evaluability assessment: Theory of Change and flagship result's Design
Is there a clear and articulated theory of change/logic model? Does it have clear outputs, outcomes and goals based on the results chain? Does it clearly identify the problem and target population? Have risks and assumptions been adequately identified? Is there an adequate risk- management plan?
Have equity, humanitarian action, innovation and other cross-cutting themes been adequately addressed and integrated?
Have gender and human rights been adequately addressed and integrated?
Availability of information
Are SMART indicators provided to measure progress of the agreed results?
Are data (both baseline and target) adequate to generate credible evidence?
Is performance/monitoring information available to track for key results?
Is there any monitoring system to gather and systematize the information with defined responsibilities, sources and periodicity?
Is there any indicators/baseline which requires additional information?
What kind of information on gender is accessible and how can it be collected?
What are the likely costs of such data collection and analysis in terms of financial and human resources?
Conduciveness of the context
To what extent are the key stakeholders involved? (What is the level of ownership of partners?)
Are the key stakeholders interested in the undertaking of an evaluation to measure results?
Accountability
Does the flagship result have a clear governance structure in place?
Are the partners clear about their responsibilities to promote accountability and ownership?
Does the flagship result have a transparent monitoring and reporting system in place?
Methods
The evaluator should use a mix of data collection methods as follows.
Documents desk review
Key informant interviews (programme staff, selected stakeholders)
Specific tasks with time frame
Activities
No of days
Timeline
1
Development of approach paper
6
With-in one week after signing of the contract
2
Presentation of approach paper to UNICEF
0.5
3
Conduct review of documents, data collection, consultation with stakeholders (through calls and if feasible)
7
Within one week after approval of approach paper
4
Presentation of draft evaluability assessment report and discussion
6
Within one weeks after completion of data collection
5
Submission of final assessment report and proposed recommendations
6
Within one week after presentation of draft of the evaluability assessment.
6
Report presentation and follow up actions to address the recommendations
6
Within one week after review by UNICEF
The review of the flagship results will have priorities over the programme evaluation.
Estimated duration of contract
31.5 days during the period April 2020 - July 2020
It is expected that the evaluability assessment of the flagship results to be conducted starting from mid-April and initial feedback shared with flagship results managers by end of April / first week of May.
Expected Deliverable and payments
The assessment will have the following deliverables.
An approach paper: following an initial desk review, an approach paper will be developed to outline the scope and methods to be used for the evaluability assessment, including instruments for interviews (if feasible), a proposed timeframe and an outline of the final evaluability assessment report.
A draft evaluability assessment report organized by flagship results / programmes: shared with the UNICEF Social Policy section for comments/inputs. Plus, a summary of the overall rating of each flagship results and programmes assessment independently.
Final evaluability assessment report: not exceeding 25 pages to be submitted to UNICEF. Plus, a summary of the overall rating of each flagship results and programme assessment independently.
Power point presentation based on the Evaluability Assessment Reports and the overall summary of each flagship results and the programme assessment conducted.
Reporting and supervisor
The study will be led by UNICEF Ethiopia Country Office, Social Policy and Evidence for Social Inclusion section.
Weekly Skype calls and regular updates.
To qualify as an advocate for every child you will have...
An advanced university degree (Master's or higher) in Development studies, sociology, economics, and other related Field
A minimum of ten [10] of relevant professional experience in programme evaluation in a development context and proven accomplishment in undertaking evaluations, including leading evaluations of multi-stakeholder programmes for multilateral organizations.
Experience conducting Evaluability Assessments is highly desirable.

Knowledge and skills
Knowledge of Evaluability Assessment.
Knowledge in results-based programming.
Proven expertise in evaluating programmes which uses multi-sectorial approach focusing on education, nutrition or social protection.
Extensive knowledge of qualitative and quantitative evaluation methods.
Excellent written and spoken English and presentational capacities.
Excellent inter-personal skills and communication skills.
Knowledge of the UN system would be a strong asset.
Knowledge of the development context of Ethiopia is desirable.

Fluency in English is required. Knowledge of another official UN language (Arabic, Chinese, French, Russian or Spanish) or a local language is an asset.
For every Child, you demonstrate...
UNICEF's values of Care, Respect, Integrity, Trust, and Accountability (CRITA) and core competencies in Communication, Working with People and Drive for Results.
The functional competencies required for this post are...
View our competency framework at
http://www.unicef.org/about/employ/files/UNICEF_Competencies.pdf
UNICEF is committed to diversity and inclusion within its workforce, and encourages all candidates, irrespective of gender, nationality, religious and ethnic backgrounds, including persons living with disabilities, to apply to become a part of the organization.
UNICEF has a zero-tolerance policy on conduct that is incompatible with the aims and objectives of the United Nations and UNICEF, including sexual exploitation and abuse, sexual harassment, abuse of authority and discrimination. UNICEF also adheres to strict child safeguarding principles. All selected candidates will be expected to adhere to these standards and principles and will therefore undergo rigorous reference and background checks. Background checks will include the verification of academic credential(s) and employment history. Selected candidates may be required to provide additional information to conduct a background check.
Remarks:
Only shortlisted candidates will be contacted and advance to the next stage of the selection process.
Individuals engaged under a consultancy or individual contract will not be considered 'staff members' under the Staff Regulations and Rules of the United Nations and UNICEF's policies and procedures, and will not be entitled to benefits provided therein (such as leave entitlements and medical insurance coverage). Their conditions of service will be governed by their contract and the General Conditions of Contracts for the Services of Consultants and Individual Contractors. Consultants and individual contractors are responsible for determining their tax liabilities and for the payment of any taxes and/or duties, in accordance with local or other applicable laws.
Advertised: Mar 31 2020 E. Africa Standard Time Application close: Apr 07 2020 E. Africa Standard Time
WARNING: Do not to pay any money to get a job. Please report fraudulent jobs to info@newjobsethiopia.com