Evaluation and Statistics Adviser
Location

Addis Ababa, Ethiopia

Date Posted

December 20, 2019

Category

Social Sciences



Job Type

Contract



Currency
ETB
Description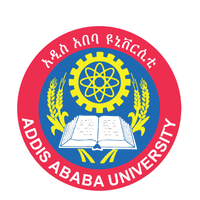 This is a unique opportunity to play a pivotal role in delivering Her Majesty's Government (HMG) objectives in Ethiopia including the New Approach to Africa, and DFID Ethiopia's (DFID-E) new Business Plan.  You will help to set strategic direction and drive performance and innovation in the UK's largest bilateral development programme in Africa. You will lead DFID Ethiopia's strategy for results, evaluation and evidence, working closely with the Head of Office (HoO), Deputy Head of Office (DHoO) and Senior Management Team and HMG colleagues in Addis.
DFID Ethiopia's portfolio covers some of the major challenges of our time including migration, climate change, economic growth and good governance.  Your role will be to define DFID Ethiopia's approach to evidence, evaluation and results in these critical areas, and to build M&E capability across the office.  In addition, you will work closely with other HMG partners, the Ethiopian Government, donors and delivery partners.
The role will be based in DFID Ethiopia's Operational Excellence (OpEx) Team, leading the programme delivery and results side of the team.  OpEx provides support across the office on programme delivery, corporate priorities commercial work, finances, business support and communications.
Specific duties:
Leading and taking forward DFID Ethiopia's approach to data, evidence and evaluation working with the Senior Management Team (SMT) and across teams to support the delivery of DFID Ethiopia's Business Plan
Contributing to business case design and programme review for DFID Ethiopia's high spend, high risk programmes
Co-designing and advising DFID-E teams on specific evaluations, particularly for our high spend, high risk programmes, and helping to broker support/quality assure for those evaluations.
Support to upskill staff across the mission on Theory of Change and build a cross-mission results framework as part of the new Approach to Africa
Supporting the cross-HMG Africa Strategy shift teams to measure progress against their delivery plans and to build their capacity in monitoring and evaluation
Attending the cross-HMG Policy Board to challenge the shift teams and ensure that their strategies are based on the most up-to-date evidence
Strategic oversight of DFID-E's results offer including the data quality underpinning these
Leading strategic pieces of evidence or results analysis as requested by HoO or DHoO, to help define DFID-E and HMG's strategy in Ethiopia
Challenging and supporting multilateral and bilateral partners in the delivery of results and programmes, in understanding results and evidence, in shaping policy discussions and in monitoring, evaluation and learning
Leading statistical and research capacity building initiatives in Ethiopia including being Senior Responsible Owner (SRO) for the £4.5mil Strategic Research Fund
Maintaining key relationships with the statistical community and influencing them to prioritise the collection, analysis and use of key data to inform wider programming (e.g. Ethiopian Central Statistics Agency, World Bank, UNFPA)
Acting as key point of contact to the East Africa Research Hub and research Centrally Managed Programmes with a Ethiopia country footprint
Keeping up to date with new innovations in data collection and analysis and sharing best practice with the office
Building capability for teams and implementing partners to develop and maintain Monitoring Evaluation and Learning (MEL) systems that meet DFID SMART rule requirements
Strategic oversight of DFID Ethiopia's "Learning Forum" to share evidence and best practice cross the office; and,
Line management of a B1 programme and results manager.
Ways of working:
This role requires both strong technical skills to take forward an evaluation, evidence and results strategy for DFID Ethiopia, and also leadership and management skills to drive the approach across the office.  You will have experience of representing DFID/HMG in external discussions and of building capability in evaluation and results in other contexts.  You will need to be able to understand the bigger picture, understanding the political issues and HMG priorities in Ethiopia, seeing links across DFID-E's portfolio and with the wider Department. You will be a creative, well-networked, assured and influential self-starter, with an ability to conceptualise, form, challenge and lead debates on policy and practice and develop evidence products, with excellent writing and interpretive skills.
SUCCESS PROFILES - CIVIL SERVICE BEHAVIOURS
Success Profiles are the new recruitment framework used within the Civil Service.
Candidates should be able to clearly demonstrate in their application examples of the following behaviours:
Seeing the Big Picture: Engage in high level technical policy discussions with partners (including the Central Statistics Agency, National Planning Commission and UNFPA), locating DFID Ethiopia's work within broader DFID and UK policy and strategy.
Communicating and influencing - Convey technical issues in plain English and accessible formats.  Champion evidence use in strengthening policy and programme design and delivery. Influence partners and colleagues to follow best practice.
Building capacity for all – Deliver formal and on-the job training opportunities in best practice in monitoring, evaluation and data quality for both cross-1HMG staff and implementing partners
Applicants will be assessed on their behaviours against the level/band or grade comparison indicated in the Civil Service Behaviours Framework (page 5.) for example:
| | | |
| --- | --- | --- |
| LEVEL / BAND | Civil Service | DFID EQUIVALENT |
| Level 3 | SEO | A2L |
| Level 4 | Grade7 | A2 |
Details of the above HM Government Success Profiles (Civil Service Behaviours) are
available by clicking this link.
ADDITIONAL NOTES AND TECHNICAL COMPETENCIES REQUIRED
This post is available to both Statistics and Evaluation Advisers, ideally you will have a background in both.
Applicants should submit a technical competency assessment against the three Government Statistical Service competencies and DFID Evaluation competencies below:
| | |
| --- | --- |
| Technical Competences  - top 5 civil service competencies | In this job, this means… |
|  Acquiring data and understanding customer needs | Working with policy colleagues to understand their needs and identifying/ promoting use of appropriate data sources. |
| Data analysis | Having strong analytical knowledge and the skills to carry forward descriptive and common statistical analyses of widely used data sets such as the Demographic and Health Survey, knowing the limitations of this work and promoting use and re-use across the department |
| Best Practice in Evaluation Approaches and Methods | Advising on the most appropriate methodology to answer specific research questions. Awareness of limitations of specific data collection and evaluation techniques. Know who to approach for support in specific evidence topic areas. |
REPORTS TO:                                     
Deputy Head and Head of Operational Excellence Team
Type of Contract:                            
Salary range:                                     
 A2L – 57,664.08 Br/ Month or   A2 – 76,123.50 Br/Month starting salary depending on qualifications and experience
Applying Instructions
DFID is committed to equal opportunities in its staffing policy and does not discriminate on the grounds of race, gender, age, religion, sexual orientation or disability. Selection will be on merit.
The full Job Description, Application Form and Civil Service Behaviors can be found at:
https://www.gov.uk/world/organisations/dfid-ethiopia/about/recruitment
Important
Failure to follow the outlined procedure might result in the application not being considered. The closing date for the vacancy is COP on 29 December 2019. If no response has been received after 2 weeks from the closing date, consider the application as unsuccessful.
WARNING: Do not to pay any money to get a job. Please report fraudulent jobs to info@newjobsethiopia.com