Expression of Interest (EOI) Fraud Investigation Services
Location

Addis Ababa, Ethiopia

Date Posted

June 22, 2021

Category

Consultancy



Job Type

Contract



Currency
ETB
Description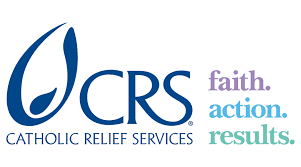 Expression of Interest (EOI)
Fraud Investigation Services
Date Issued: June 8th, 2021
Solicitation Number: EOI# US2308.05.2021
For: Catholic Relief Services – Ethics Unit
Funded By: Catholic Relief Services
Proposal Deadline: July 8th, 2021
1. Introduction
Catholic Relief Services (CRS), an international not for profit non-governmental organization was founded in 1943 by the Catholic Bishops of the United States to serve World War II survivors in Europe. Today, it is the official international humanitarian agency of the U.S. Catholic community. It provides support to impoverished and disadvantaged people in over 100 countries overseas based solely on need, regardless of their race, religion or ethnicity. Within the United States, CRS engages Catholics to live their faith in solidarity with the poor and suffering of the world. CRS works with individuals, dioceses, parishes, schools and organizations throughout the United States to offer Catholics at home concrete ways to contribute to the progress of the world by helping the poorest and most vulnerable overseas.
2. Background
CRS's Whistleblower (Anti-Corruption) and the Code of Conduct & Ethics Policies outline the agency's standards for personal integrity, conduct, ethics, accountability and acceptable behavior for all CRS staff, affiliates and members of the Board. These policies provide a mechanism for staff to report allegations of suspected fraud, waste, and abuse.
The Fraud Allegation Management (FAM) Procedure complements the Agency's Whistleblower (Anti-Corruption) and the Code of Conduct & Ethics Policies and provides guidance on how the agency will manage fraud allegations and suspicions through a process that meets the CRS and donor regulatory requirements and is aligned to the CRS's operating environment.
3. Scope of Work (SOW)
CRS wishes to establish a prequalified pool of consultants for the provision of fraud investigation services as follows:
i) Objectives
The consultant will specifically deliver his/her work either individually or within a multidisciplinary team. Under the direction of the Director Ethics Unit or his delegate, the Consultant shall conduct fraud investigations and reviews into allegations of misconduct.
ii) Activities
• Carry out field-based investigations into allegations of violations of policies, procedures, standards, guidelines, and applicable rules and regulations.
• Review and assess allegations and complaints, formulate investigation plans,
• review and analyze all information to determine its relevance and reliability,
• conduct interviews with staff and other involved parties, obtain and analyze documentary and electronic evidence, conduct investigative research, and determine the appropriate presentation of investigative results.
• Prepare and draft investigation reports and ad hoc briefs pertaining to investigations.
• Prepare recommendations for corrective action to improve internal controls, effectiveness, or efficiency of CRS operations based on the findings of investigations.
EOI# US2308.05.2021
• Regularly apprise on progress of investigations and assess probable impact of investigation outcome relative to strategies and advise CRS management.
• Coordinate with CRS Country Programs and Regional Office to obtain internal support (logistical support- transport, interpreters, etc.) to resolve problems and to facilitate their work.
• When required, liaise with local authorities, police, governments officials, and other organizations.
• Perform other related duties as assigned.
iii) Deliverables
For each individual assignment, CRS will share a specific scope of work outlining deliverables, due date, deliverable format, method of submission, number of billable units or fixed fee, and compensation total (or rate, if more than one rate is possible) for the assignment.
Each output delivered on time, according to the agreed upon SOW for each individual assignment.
iv) Key Working Relationships
Ethics Unit Directors; Regional Ethics Managers; Country Program Senior Leadership
4. Communication
During the procurement process which includes both the solicitation and evaluation stages, all communications will be directed to the Procurement Specialist Kathleen Mackin (kathleen.mackin@crs.org) with copy to Brenda Lee (brenda.lee@crs.org).
Only upon award, can communication between selected bidder and Program Staff commence.
5. Clarifications
Questions must be submitted via e-mail to Kathleen Mackin kathleen.mackin@crs.org with copy to Brenda Lee (brenda.lee@crs.org) no later than close of business June 30th, 2021. The solicitation number indicated above must be included in the subject line. Responses will be provided to all known offerors. CRS is under no obligation to respond to questions that are not received prior to the aforementioned deadline.
6. Proposal Deadline
All proposals must be received by CRS (to kathleen.mackin@crs.org with copy to brenda.reynolds@crs.org) no later than [11:59 PM EST for electronic submission] July 8th, 2021. The solicitation number indicated above must be included in the subject line.
7. Modification
If at any time prior to award CRS deems there to be a need for a significant modification to the terms and conditions of this EOI, CRS will issue such a modification as a written EOI amendment to all competing offerors. No oral statement of any person shall in any manner be deemed to modify or otherwise affect any EOI term or condition, and no offeror shall rely on any such statement. Such amendments are the exclusive method for this purpose.
8. Resulting Award
As a result of this solicitation, CRS anticipates awarding a prequalified status to suppliers for those services for which they have applied, the supplier is automatically considered for inclusion in restricted tenders executed by CRS.
Any contract resulting from the restricted tender will be subject to the terms and conditions contained in
EOI# US2308.05.2021
Annex A – Form of Contract.
Being a prequalified supplier, does not guarantee a contract to any prequalified supplier. CRS reserves the right, at its own discretion to terminate the prequalified status of any supplier.
9. Payment Terms
Payment will be made according to milestones as expressed in each assignment's specific SOW signed by both CRS and the consultant.
Payment will correspond to a DAILY rate for number of DAYS worked.
After consultancy completion, the consultant will invoice based on incurred billable days for work completed. Payments will be processed after completion of the following four action steps:
1. Submission of deliverable/s from consultant
2. Submission of invoice/s from consultant
3. Approval of deliverable/s by CRS
4. Approval of invoice/s by CRS
CRS will cover all lodging, local travel in countries of assignment, and long-distance travel flights to countries of assignment. The consultant will pay for travel in/from airport, per diem, and other (e.g. visa fees or airport transfers).
Job Requirements
10. Proposal Guidelines and Instructions
The proposal should provide basic information about the Company/Individual and relevant service offerings. It should have a section addressing each of the following areas:
(a) Company/Individual Profile including tax compliance registration
(b) Qualifications, attach relevant certificates
(c) Past Experience
(d) Technical Approach (offeror will be evaluated based on their responsiveness to the Scope of Work)
(e) References
(f) Relationship disclosure and mitigation plan
Responses should include the following information and speak to the bidder's ability to meet the criteria listed.
11. Technical Proposal
i) Company/Individual Profile
• Brief profile detailing available human and other resources that the firm/consultant will rely on to deliver the assignments
• Geographic Coverage-Regions and countries covered.
(a) List of countries where the consultant has office/presence and
(b) can deploy team and resources
ii) Staff Qualifications
(c) Bachelor's degree required. Master's Degree in Accounting, Business Administration, or another relevant field preferred. Accounting or audit certification highly preferred.
EOI# US2308.05.2021
(Adequate staff ability and availability, adequate and relevant staff training, quality control). Include CVs of proposed staff to be engaged in the assignments.
(d) Training from a police academy or another law enforcement agency, with extensive experience in investigations can be considered in lieu of a university degree.
(e) Written and oral proficiency in English is a must for this consultancy. Knowledge of another UN official language is an advantage.
iii) Past Experience
A minimum of five years of progressive responsible professional experience related to investigations, with a proven track record in planning, leading, and executing investigations, and with a focus on fraud ideally with international development/ non-governmental organizations.
iv) Technical Approach
Proposed methodology clearly highlighting key steps/phases and approach to investigations. Please include the firm's/consultant's understanding of how to approach fraud investigations and the type of reports to be issued
v) References
• Submit three (3) client references of assignments done within the past two years
vi) Relationship disclosure
• Describe any current or past relationships your organization may have with CRS, and if it is a potential conflict of interest. If there is a potential conflict of interest, please explain how this risk will be mitigated.
• Describe any personal or familial relationships any employee of the Contractor has with any employee of CRS. If there is a relationship, please explain how any conflict of interest risk will be mitigated.
• Disclosure does not automatically disqualify offeror.
All team members will be required to provide to CRS a signed statement attesting no conflict of interest or describing an existing conflict of interest relative to the project or activity being evaluated (i.e., a conflict of interest form).
12. Evaluation Criteria
In evaluating the proposals, CRS will seek the best value for money rather than the lowest priced proposal. CRS will use a three-stage selection procedure:
• The first stage will consider the completeness of the bid submission.
• The second stage will evaluate the Technical Proposal.
• The evaluation of each technical proposal will be scored by a committee in accordance with the criteria category table below:
EOI# US2308.05.2021
Criteria Category
Points
Bid Submission
•Bid submitted on time
•Offeror is eligible to receive funding per background checks
•Bid includes Team or individuals CV, writing samples and technical approach to the SOW
•Any potential conflict of interest
•References
Pass/Fail
Qualifications – CV and skill of Consultant/Proposed Team 30
Past Performance – Writing samples, past evaluations, and related deliverables  15
Technical Approach – Offeror will be evaluated based on their responsiveness to deliverables  45
References – Three (3) client references  10
Total Weight     100
The total score will be calculated as follows:
Total Score = The evaluator will add the individual scores for each category to calculate the sum total score achieved by the individual bidder.
CRS is not bound to accept the lowest or any proposal. CRS reserves the right to accept any proposal in whole or in part and to reject any or all proposals.
CRS shall not be legally bound by any award notice issued for this EOI until a contract is dually signed and executed with the winning offeror.
13. Terms
CRS reserves the right to cancel this solicitation at any point and is under no obligation to issue a contract as a result of this solicitation.
CRS will not reimburse any expenses related to the preparation of any proposal related materials or delivery.
14. Agreement
Any resulting consulting agreement will be subject to the terms and conditions contained in Annex A.
The Supplier or Service Provider agrees to adhere to the requirements laid out in the Supplier and Service Provider Code of Conduct. https://www.crs.org/sites/default/files/supplier_code_of_conduct.pdf
If a specific SOW is funded by a USG or private donor fund, the consultant will be expected to accept that donor's terms and conditions in addition to those listed in Annex A.
Applying Instructions
All proposals must be received by CRS (to kathleen.mackin@crs.org with copy to brenda.reynolds@crs.org) no later than [11:59 PM EST for electronic submission] July 8th, 2021. The solicitation number indicated above must be included in the subject line.
WARNING: Do not to pay any money to get a job. Please report fraudulent jobs to info@newjobsethiopia.com