Description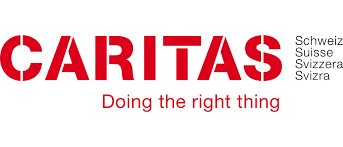 Doing the right thing. We are active in Switzerland and 20 countries on four continents. Join us with a commitment to help us bring about a more caring society, here in Ethiopia.
CARITAS Switzerland (CACH) has been working in Ethiopia for more than 30 years. Currently CACH cooperates with different partners in Ethiopia. Recently, CACH has successfully been registered as an International Foreign Charity Organization in Ethiopia and has therefore become operational at project implementation level. CACH's main working fields are the field of Economic Development, agricultural development, and food security, WASH as well as supporting and implementing emergency and relief operations. Our current working areas are in southern and Eastern Oromia Region and Tigray. CaCH supports and implements currently different projects in these regions.
Summary of Duties
The Field Coordinator is expected to contribute to the successful implementation of the project Enhancing Job Opportunities and Employability for Youth and Women (EnJOY). Her/His will be the reference and the representative of the Organization in the field, monitor and supervise the respective activities at the same time as they go about its implementation in order to guarantee that the objectives are met in line with the policies and strategies of Caritas Switzerland.
There is also a need to stimulate economic activity job creation and professional training which contribute to the medium and long term development and increase productivity of Ethiopian (micro, small, medium and large) enterprises in order for these sectors to participate and benefit from the ongoing reconstruction process. In this context, there is an opportunity to support development of value chains and private sector engagement how different economic sectors support job creation for the Youth and Women. The Field Coordinator  must be ready to undertake frequent field trips to project sites.
Main Areas of Responsibility
Represent CaCH in the project area in relation to all project matters 
Present, explain and defend CaCH project to secure the agreement of regional, Zonal and woreda level government offices; and secure the collaboration of woreda sector offices during the implementation of the project;
Seek the support of local authorities (Kebele, Woreda and Zone) in case of facing challenges during implementation;
Liaise with other potential local actors, private sector, community institutions for collaboration and attainment of project goal; Actively attend and contribute to Zone and woreda level NGO forums;
Legally and official represent CaCH's interests in the project area.
Periodic project planning activities at the project level
Lead coordinated planning process of the project with the project Coordinator of co-implementing partners;
Project implementation, Monitoring and Reporting 
Facilitate disbursement of funds for timely procurement, labor mobilization, transportation and supervision of project activities;
Provide Leadership and Resource management
Supervise, coach and motivate staffs assigned in the project and required involve in hiring and firing of project staffs with the consultation of PC, CD/ DCD;
Programme approach
Use and encourage partners to use participatory approaches as far as possible throughout the project cycle, in site identification, implementation, operation and maintenance of schemes;
Duty stations will be West Arsi and East Shoa zones. The candidate must be ready to undertake frequent field trips to projects and partner organizations.
Number - 2 (Two) (100%)
Job Requirements
About you
The ideal candidate represents the majority of the below mentioned areas;
Bachelors or Masters in Agriculture, Economics, Regional and Local Development Studies, Agricultural Economics, with specialization training in Agri-business, value chain and rural marketing;
At least 10 years of relevant work experience in rural development project out of which 2 years in managerial position with responsibility for the program implementation and resource management;
Experience in negotiation, coordination and leading a process that involves various actors at a local level;
Experience in implementing community based projects; ability to liaise activities with various actors, with different interest and in different places;
full command of the Local working language and English is Mandatory
Experience in project cycle management such as practical experience in project identification, proposal writing, monitoring, report writing, etc.;
Experience with EU donor-funded projects preferred
Sensitivity to the needs and priorities of different sectors of a community;
Good knowledge and experience of accompanying partner-managed projects;
Assessment, analytical and planning skills;
Diplomacy, tact and negotiating skills; and
Ability to work well in a team.
Applying Instructions
Applicants send a cover letter and an updated CV (no longer than four pages) as PDF. Both must be in the same language as this vacancy note. CV only applications will not be considered. Deadline for application is January 10, 2020. Only shortlisted candidates will be contacted.
Application to be sent to: E-mail: info_eth@caritas.ch
WARNING: Do not to pay any money to get a job. Please report fraudulent jobs to info@newjobsethiopia.com