Description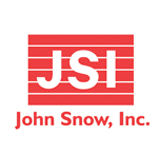 Job Title: Field IT Officer  
Position Type: Full-Time
Reports to: Area Implementation Manager
Posting Location: Somalia Region, Hargele
Application deadline: September 29, 2020
Background:
John Snow, Inc. (JSI) is a public health management firm, headquartered in the United States, dedicated to improving the health of individuals and communities throughout the world. JSI has been implementing public health work in Ethiopia for over 25 years.
JSI is implementing the five-year Digital Health Activity in Ethiopia, which is funded by the United States Agency for International Development (USAID). The purpose of this Activity is to support the Government of Ethiopia (GOE) to improve the quality of health services and create a sustainable health care system through the use of data for decision making, as well as to provide similar services to other countries in Africa or to respond to a crisis in Ethiopia (as needed). The primary objectives of the Activity are to 1) support information technology systems and data repository at all levels; 2) build a culture of data use; and 3) improve capacity and governance of MOH health information systems management.
We are looking for a Field IT Officer who will provide direct system and IT related support and guidance for project software implementation at health facilities. He/she is expected to provide technical assistance, supportive supervision, and monitoring and evaluation support or different systems being implemented at the woreda and health facility levels such as eCHIS, DHIS2, Dagu, HealthNet, eRIS, etc. The Field IT Officer is expected to understand, communicate, train, and coach staff at the supported facilities to ensure the utilization of the systems effectively and efficiently, with minimal assistance. He/she is responsible for ensuring the smooth running of activities and compliance with JSI policies and regulations.
Major responsibilities:
Specific responsibilities of the Field IT Officer will include, but are not limited to the following:
Provide IT field support field support to the woreda and health facilities in the assigned zone catchment areas in intensive and mature phases of software system implementation.
Conduct supportive supervision visits to facilities and woredas found in assigned zone to provide on the job training and solve encountered IT related problems.
Train, coach, monitor, and capacitate Health Informatics Technicians (HITs) on system technical support as part of sustainability strategy.
Provide technical assistance, supportive supervision, and monitoring and evaluation support for different systems being implemented at the woreda and health facility levels such as eCHIS, DHIS2, HealthNet, eRIS, etc.
Help coordinate and attend relevant TWG meetings at the regional, zonal and woreda levels.
Investigate reported system malfunctions and take immediate action to remedy the situation, in conjunction with relevant stakeholders.
Work to proactively prevent any software related problems and provide timely response to emergency user requests.
Assist leadership staff at the zonal, woreda, and health facility levels to use their data for decision-making, and forecasting.
Identify and report bugs, problems, issues, requests for improvements to the relevant Project Manager and other IT support staff.
Support and assist facility staff to take backup of recent databases.
Work and coordinate with the respective Implementation Supervisor and Implementation Director to use resources efficiently and to jointly solve challenges encountered.
Prepare weekly reports to the respective Implementation Supervisor on planned and ongoing activities, progress on supervisory site visits, constraints, and related issues.
Prepare expense reports and settles advances in a timely manner.
Responsible for implementing JSI's Accountability Framework and Code of Conduct, and adhering to JSI's polices on fraud management.
Perform other duties as assigned.
Job Requirements
Qualifications:
Applicants for this position should possess the following qualifications:
Bachelor's degree in relevant discipline (i.e. IT, Computer Science or a related field) is preferred.
Minimum two years of experience working on Health Information System support is required.
Experience supervising both technical and administrative staff.
Knowledge of systems that are used at the woreda and facilities level such as eCHIS, DHIS2, Dagu, HealthNet, eRIS is required.
Proven experience working with senior government officials.
Experience in logistics/supply chain management and or public health commodities management is desired.
Experience working on implementation of health data capturing tools is a plus.
Deep knowledge of the business processes at the Regional, woreda and facility level is desired.
Previous work experience with USAID-funded projects is preferred.
Strong representational and interpersonal skills.
Must be willing and able to travel 90% of the time.
Excellent written and verbal English; proficiency in Amharic.
Proficiency in common computer packages (e.g. Word, PowerPoint, Excel) relevant to the work.
JSI/WEI is an Equal Opportunity, Affirmative Action Employer committed to workplace diversity. We are committed to providing equal employment opportunities for all qualified applicants and employees without regard to age, race, color, national origin, ancestry, creed, religion, gender, disability, marital status, sexual orientation, sexual preference, genetic information, political affiliation, or protected veteran status in any employment decisions. M/F/V/D.
Applying Instructions
Interested and qualified applicants should follow the below instruction and apply through the online application form no later than September 29, 2020.
Fill out the online application form using this form: Online Application Form. If you don't fill the online application form, your application will not be considered.
Submit your resume and cover letter to dhtechnicaljobs@jsi.com
You must include the name of the position you are applying for in the subject line of the email. If this is not included, your application will not be considered.
Any application received after the closing date will not be considered.
Application deadline: September 29, 2020.
WARNING: Do not to pay any money to get a job. Please report fraudulent jobs to info@newjobsethiopia.com