Field Logistics Supervisor
Description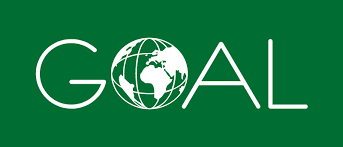 | | |
| --- | --- |
|  Reference No: Rec 069/21 | |
| Job title:            | Field Logistics Supervisor |
| Location:           | Borena |
| Report to: | Programme Manager with technical support to the Logistics Coordinator |
| Closing date: | August 13,2021 |
About GOAL
GOAL's mission is to work with the most vulnerable communities to help them respond to and recover from humanitarian crises, and to assist them to build transcendent solutions to mitigate poverty and vulnerability.
GOAL is a non-for profit organization that has been working in Ethiopia for over 30 years, towards ensuring the poorest and most vulnerable in our world and those affected by humanitarian crises have access to the fundamental rights of life, including but not limited to adequate shelter, food and livelihoods, water and sanitation, nutrition,  healthcare and education. GOAL implements a range of multi-sectoral development, resilience, recovery and humanitarian responses programmes by being sensitive to cross-cutting issues including gender, accountably, child protection, HIV/AIDS. Currently, we work with pastoralist, agro-pastoral, pastoral dropouts, rural small holder farmers, rural/urban youth and street children to respond to humanitarian crises and build resilience in Ethiopia working closely with local communities, local government, donors and other key actors. GOAL E Humanitarian Response is centered on nutrition, WASH, livelihoods, multipurpose cash, NFIs and protection interventions in country wide while the recovery and development focus on livelihoods, economic opportunities, health, health and nutrition system strengthening and WASH with solid emphasis on integrated programming and community-based approach in Oromiya regional state. The Street Children programme is implemented with local partners in Addis Ababa and Hawassa.
We envision a world where poverty no longer exist, where vulnerable communities are resilient, where barriers to wellbeing are removed and where everyone has equal rights and opportunities. GOAL Ethiopia's main donors Irish Aid, USAID/OFDA, EHF, ECHO and other private donors.
ABOUT THE POSITON:
The Field Logistics Supervisor is responsible for assisting in the running of all components of Logistic & Supply Chain at the field office under the direct supervision of the Refugee/Programme Manager with technical support from the Logistics Coordinator. He/she will ensure logistics support on daily basis required for field Programme/operations activities related to supplies, fleet management & other related needs. Also aids with specific requests submitted by Logistics Coordination and authorized by the Regioanl Programme Manager at field office.
Key Areas of Accountability/Duties
Procurement Management
Assist the Procurement Manager in supervising all the procurement requests coming from different departments at the field office.
Ensure all procurement documentation as per GOAL Standards & Proper archiving is done for each request.
Ensure complete/accurate/current procurement files for supplies, services & works are submitted in timely manner for payment as per GOAL financial and procurement standards.
Stock Management
Ensure proper stock management under standard procedures of all consumables for office and guesthouse (where relevant) needs to avoid stock out situations of different supplies.
Responsible for supervising/handling of all cargo and supplies dispatched to the field office from HO or received locally from the suppliers or from/to the field from donors (DIKs), review all the waybills, Delivery Dockets, Packing Lists, Goods Receipt Notes/Delivery Notes.
Support distribution activities and ensure that distribution documents are properly handled in accordance with GOAL & Donor requirements and are adequately & properly filed for reference
Asset/Property Management
Monitor the maintenance activities of IT infrastructures and equipment and ensure adequate traceability of all actions.
Assist Logistics Coordination in GOAL property management by ensuring assets checklist is regularly updated & tagged for field office and guesthouse (where relevant).
Assume an adequate management of assets according to GOAL standards.
Safety & Security Management
Assist the Safety & Security personnel in carrying out assessment for new sites/location on security and safety procedures and implementation.
Assist the Refugee/Programme Manager in security management in GOAL field premises by strictly implementing GOAL access control policy, by supervising guards in the performance of their jobs on daily basis.
Submit weekly report to the line manager on security issues and movements.
Submit the staff list at the Base (field location) on daily basis to the line manager
Premise maintenance
Assist in carrying out field assessments on logistics facilities and needs for new sites/locations
Supervises and coordinates activities of workers (outsource) engaged in setting up, installing, repairing, and maintenance works to ensure the completion of repair, maintenance & installation in accordance with service agreement or contract.
Responsible for identifying the maintenance works needed in different GOAL premises and liaise with the line manager for necessary actions to complete required work in timely manner.
Fleet Management
Ensure refueling of all fleet/generators done in a timely manner and keep all records (log sheet, fuel stock report).
Ensure monthly fleet/generators report is prepared in time manner and submit to the Logistics Coordinator in the 5th of the following month
Ensure monthly movements records for rental vehicle usage are submitted to HO Finance department for payment.
Job Requirements
Do you want to join an exciting organization that brings high level impact to the community and add value to your professional advancement?  Then join us if you have:
Degree in Business Administrations, Logistics or Related field.
3 years' experience in a similar role
Good English language skill (Reading, Writing & Speaking).
Essential computer literacy (word, excel, outlook, PowerPoint etc.
Capacity to work under stress, flexible, good team player, patient
High level of integrity & honesty
Strong communication skills.
Flexibility is requested from GOAL staff, including short term assignments from the usual place of work.
Part of any GOAL-employee responsibilities is the attendance of internal trainings (LINGOs. GOAL policies & donor regulations) as per the requirements of the organisation.
Demonstrates management skills to deal with a myriad of tasks.
Familiar with donor guidelines – IA, USAID/OFDA, ECHO, EU, EHAF, UNHCR, WFP, UNOCHA, BPRM etc.
Desirable qualities, skills and competences:
2 years' experience in Multi-sectoral logistics skills is desired.
Certification in CIPS/Fritz
Experience of managing security issues in insecure/hostile environments:
Able to speak Local Language. (Oromifa)
Note: This description is not an exhaustive list of the skill, effort, duties and responsibilities associated with the position.
REMUNERATION and BENEFITS:
GOAL will pay a competitive basic salary based on the salary grading with addition benefits.
A chance to develop tangible experience.
Being part of a team who continue to make a real difference to the lives of the most vulnerable people.
Commitments:
GOAL's recruitment procedure is fair and transparent which is also in line with the organization's commitment to its integrity, honesty and culture. GOAL is committed to ensure that, its performance complies with the terms and conditions of relevant agreements, applicable laws & regulations. Hence, pre-employment background checks will be conducted, and employees are required to read, understand, sign and implement different polices including safe guarding and child protection policy, Protection from Sexual Exploitation and abuse policy, sexual harassment policy, code of conducts and any other rules and regulation of the organization.
GOAL is strongly committed not to harm the people under its care.
Applying Instructions
APPLICATION PROCEEDURE:
Interested and qualified applicants need to submit ONLY once their non - returnable application with CV for one vacancy. The vacancy reference number along with the title & Duty station need to be written in the application letter and/or subject of the email. Applicants can apply using the following option.
GOAL strongly encourages female candidates to apply!
Only short-listed candidates will be contacted for an interview and exam.
Shortlisted candidates will need to submit other supporting documents upon request at later stage.
GOAL is not able to contribute towards any costs incurred by candidates during the recruitment process.
WARNING: Do not to pay any money to get a job. Please report fraudulent jobs to info@newjobsethiopia.com