Field Officer (for NRM Halaba project)
Description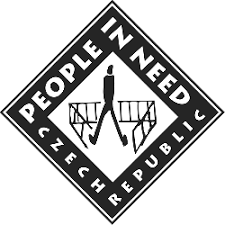 People in Need is a non-governmental, non-profit organization founded on the ideals of humanism, freedom, equality and solidarity. We consider human dignity and freedom to be fundamental values. We believe that people anywhere in the world should have the right to make decisions about their lives and to share the rights expressed in the Universal Declaration of Human Rights.
The People in Need organization was established in 1992 by a group of Czech war correspondents who were no longer satisfied with merely relaying information about ongoing conflicts and began sending out aid. It gradually became established as a professional humanitarian organization striving to provide aid in troubled regions and support adherence to human rights around the world.
Throughout our over 25 years of its existence, People in Need has become one of the biggest non-profit organizations in Central Europe. In addition to humanitarian aid and human rights, it now also targets education and helps people living in social exclusion.
We are part of Alliance 2015, a strategic network of seven European non-governmental organizations engaged in humanitarian aid and development projects. This collaboration increases effectiveness, both in working in the target countries and in campaigns aimed at influencing the attitudes of politicians and the general public in Europe. In our over 16 years operation in Ethiopia, has focused on projects in five main areas of interest: Education and Social protection, Environment, Livelihood and Agriculture, Water, sanitation and Hygiene (WASH) and Emergency programs.
More information at www.peopleinneed.cz or https://www.clovekvtisni.cz/en/what-we-do/humanitarian-aid-and-development/ethiopia or HERE.
PIN currently invites qualified applicants for the position of: Field Officer for the specific project ''Increased Ecological Stability of Dijo and Bilate watersheds of Senkura woreda and Halaba Special Woreda- Phase II''
Length of Contract: definite-until December 31, 2020
Field Officer (FO) is responsible on field level activities of the project entitled ''Increased Ecological Stability of Dijo and Bilate watersheds of Senkura woreda and Halaba Special Woreda-Phase II'' works under supervision of a Field Coordinator and collaborates with woreda government Officials, DAs, Kebele administrative, community and other PIN staffs.Fully responsible for successful implementation, monitoring and evaluation of the project activities and outputs. responsible to achieve the specific results of the project in proper quality and time,Field Officer will be accountable for the regulation and rules of PIN including core values of the organization.
The Field Officer specific tasks are:
Project Requirements
Participate on the preparation of project plan, baseline surveys, studies, monitoring and evaluations  through collecting data, mobilizing community;
Prepare action plan for the implementation of project activities according to the log frame and time frame of the project;
Implement and monitor project activities on the regular basis;
Prepare and submit weekly plan and progress reports to supervisor on time;
Attain adequate results in proper quality and in time;
Follow security rules and enforce the security rules with the project team;
Ensure visibility of PIN among the communities and government staff ( DAs);
Ensure maintenance of good personal relations to beneficiaries, government staff (DAs), project team and supervisor;
Document copies of every steps of project activities like list of beneficiaries, distribution list, agreement, attendances, minutes, by laws, and any necessary documents;
Prepare the best practices and success stories; prepare photo documentations for the implementation of each project activities;
Participate on regular project team meetings and providing necessary feedback and suggestions for the improvement of project quality;
Prepare Purchase request as per the Annual purchase plan;
Collect the procure materials from PIN on time ensuring the quality of the items as per specification of approved purchase request and plan;
Facilitate the payments to training participants, etc;
Other assignments corresponding to actual needs of the mission, program and project;
Substitute other Field Officers during on absence while assigned by the Field Coordinator;
Understand and adherence to PIN procurement guidelines;
Understand and Adhere to donor's and PIN's guidelines and policies;
Perform any other duties as requested by immediate supervisor;
Job Requirements
Bachelor Degree in Natural Resource Management, Forestry other related fields of studies
Minimum of 2 years of relevant work experience on the sector
NGO experience is advantageous
Good communication and capacity to work under stress
Planning and Report Writing Skill
Good command of MS Package (Word, Excel, Power Point and Outlook)
Knowledge of spoken & written Amharic, English and spoken local language Halabigna is advantageous
Applying Instructions
Interested applicants for the position should fill the application form and send their CV and Cover letter as soon as possible via following the link: https://airtable.com/shrvVUDDQQBiOQdO2 until August 09,2020.
Should any information needed please contact using: hr.ethiopia@peopleinneed.cz
Please note: PIN does not charge a fee at any stage of the recruitment process (application, interview meeting, processing, training or any other fees).
People in Need staff are expected to perform job duties and responsibilities in accordance with People in Need Code of conduct and key policies available at:www.peopleinneed.cz/policies
Women and Internal Applicants are strongly encouraged to apply.
WARNING: Do not to pay any money to get a job. Please report fraudulent jobs to info@newjobsethiopia.com