Description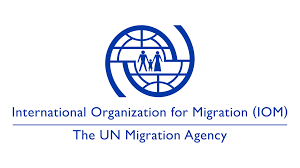 SPECIAL VACANCY ANNOUNCEMENT
Open to Internal & External Candidates
| | |
| --- | --- |
| Vacancy No. | IOM-SVN/0081/2021 |
| Position Title | Field Security Assistant |
| Duty Station |  Mekelle, Ethiopia |
| Classification | G5 |
| Type of Appointment | SVN, Six months with possibility of extension |
| Estimated Start Date | As soon as possible |
| Posting Period | 29.06.2021 - 13.07.2021 |
Organizational Context and Scope
Under the overall supervision of the Deputy Chief of Mission Addis Ababa and direct supervision of the Field Crisis coordinator in Tigray and in collaboration with the Field Security Officer in Addis Ababa, the successful candidate will be responsible and accountable for Security coordination issues under the sub-office.
Responsibilities and Accountabilities
1.    In coordination with the FSO, implement Safety and Security plans, by remaining conversant with all procedures and policies of UNDSS and IOM security management system and advising the FSO on safety and security issues in the assigned field.
2.    Liaising with UNDSS and other security stakeholders, to maintain appropriate lines of communications for all aspects of staff safety and security.
3.    Undertake the maintaining of radio communication capabilities to UNDSS, IOM if applicable, and to other IOM sub-offices.
4.    Monitor and track all staff travels with the existing tracking and travel procedures.
5.    Ensure all relevant security information is immediately disseminated in a timely manner to the relevant IOM staff and the FSO.
6.    Undertake physical security surveys of offices, vehicles, projects sites, and staff residences to verify compliance to Security Risk Management Area(s) and Residential Security Measures.
7.    Undertake an active role in the development and implementation of evacuation/emergency security plans in coordination with the FSO and in coordination with the HSO/FSO undertakes medical evacuations when required.
8.    Provides updated security information to all IOM staff and a detailed security briefing to all staff and new staff members, implementing partner Agencies entering or re-entering the mission.
9.    In coordination with the FSO, follow up on staff members' compliance with existing Safety and Security protocols including completion of the mandatory security training and obtaining security clearances as required.
10.  Investigate and reports security breaches/incidents within the area of responsibility, work closely with the Government police in efforts to ensure IOM staff, its assets, and interests are protected while ensuring strict confidentiality.
11.  Respond to security queries and suggests an appropriate course of action in coordination with the FSO.
12.  Efficiently monitor the local security and political situation and report significant events/incidents to the HSO/FSO/.
13.  Assist in monitoring the contracted guards in the performance of services, including fire control, first aid procedures, use of equipment, and operation of the automated alarm and video surveillance systems if installed. Where training in fire control and first aid is found to be deficient coordinates with the contractor to ensure such training is undertaken.
14.  Daily do round checks within IOM offices to engaged security providers (contracted guards/Police) compliance with Security requirements and liaise with relevant management officials to ensure security maintenance and requirements for the offices are met.
15.  Maintain an orderly filing system for all security files as well as maintaining an updated level of communication documentation and files.
16.  Report any discrepancies or breaches in the first instance to the FSO.
17.  Undertake quarterly road/political/border areas assessments and brief the FSO.
18. Perform such other duties and responsibilities as may be assigned by the FSO.
Job Requirements
Educational Qualification :
University degree in Peace and Security, Political Science, or a related social science field from an accredited academic institution with five years of relevant professional experience.
Professional certification in the field of peace and security field will be a distinct advantage.
Experience:
Experience in developing security plans, conducting incident investigations and reporting is a must.
Experience with International Organizations & NGOs is highly desirable.
Good political, cultural, and social knowledge of the country.
Computer literacy with a high degree of proficiency in commonly used applications such as Outlook, Word, PowerPoint, and Excel is required
The ability to work in a multi-cultural environment with others with diverse professional backgrounds is required.
Capability to handle a heavy workload efficiently with minimal supervision and understanding the importance of close teamwork.
Dedication to one's duty is paramount and flexibility and commitment to these duties in an emergency will be expected.
 Training in emergency and disaster response is an added advantage.
Languages
Fluency in English is required
Working knowledge of the duty station Local Language is desirable.
Applying Instructions
interested candidates are invited to submit their application/ motivation letter enclosed with an only detailed CV written in English via our e-mail address RECADDIS@IOM.INT, by 13 July 2021 at the latest, referring to the position title and Vacancy number in the subject line of your email; no photocopies of educational/training certificates are required at this stage; an applicant who doesn`t follow the required application procedure will automatically be disqualified from the competition.
Only shortlisted candidates will be contacted.
We strongly encourage qualified women to apply!
WARNING: Do not to pay any money to get a job. Please report fraudulent jobs to info@newjobsethiopia.com