Finance and Admin Assistant
Description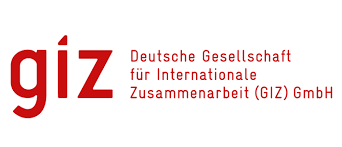 GIZ-Internal/External Vacancy Announcement #153/2021
Energy Programme Ethiopia
As an international cooperation enterprise for sustainable development with worldwide operations, the federally owned Deutsche Gesellschaft für Internationale Zusammenarbeit (GIZ) GmbH supports the German Government in achieving its development policy objectives.
In this regard, GIZ promotes complex reforms and change processes. In Ethiopia, GIZ has been working for more than 40 years in bilateral cooperation on behalf of the German Federal Ministry for Economic Cooperation and Development (BMZ) and on the commission of other international donors.
GIZ is implementing various energy projects in Ethiopia with the aim to support a sustainable supply of energy services. This is intended to contribute to Ethiopia's national strategies (National Electrification Plan, Growth & Transformation Plan, Climate Resilient Green Economy). The energy projects under the GIZ Energy Programme Ethiopia include: Energizing Development (EnDev) Ethiopia; Energy Solutions for Displacement Settings (ESDS) Ethiopia; Green Peoples Energy (GBE) Ethiopia and the German-Ethiopia Energy Cooperation (GEEC). GIZ Energy Programme Ethiopia works in close cooperation with the Ministry of Water, Irrigation and Energy (MoWIE) as its main political partner in the implementation of the programme.
GIZ EPE is recruiting Assistant finance and admin for Hawassa Office.
 Contract duration:                           31/12/2022( with the possibility of extension)
Required Candidates:                      One
Place of Work:                                  Hawassa
Responsibilities
Implementation and monitoring of an overall smooth and correct functioning of the complete office management and financial accounting system of GIZ EnDev in line with GIZ standard procedures.
Effective coordination of the office operation and financial duties with other colleagues
Follow up the logistics service of the region in terms fuel consumption and maintenance records of vehicles.
 Follow up the human resource data of the region in terms of leave balances and other leaves
  Within this context, she fulfills the following tasks:
Tasks
Financial Management
Handles petty cash and all bank-related matters
Executes cash payments and collects/ prepares proper receipts
Verifies correctness of vouchers, including supporting documents
Prepares monthly closing of accounts and send to country office
  Accounting
Carries out accounting activities
Fills up check book form as per deadline
Prepares and controls monthly project journal/ financial report
Prepares vouchers for book-keeping, indicates their cost classification
Prepares regional monthly expenditure report against its monthly financial plan
Financial Planning & Monitoring
Monitors the daily cash flow records and the level of liquidity
Monitors costs and expenses monthly
Checks receipts and balances Cash Sheet of field offices
Checks incoming invoices for office rental, plane ticket, hotel, telephone, cell phone, internet and other fees and arrange for payment
Monitor's time allocated to projects, controls annual local budget and its limits
Prepares monthly / balance sheets/bank reconciliation
  Financial Administration
Maintains proper and confidential filing of financial related documents, office asset register and project Inventory List
Checks and updates the cash book (bank and petty cash transactions) daily
Arranges administration of (petty) cash payments and reports
Prepares monthly and annual budgets and tracking variances.
Drafts, prepares, updates, and controls all kind of contracts, controls its fulfilment, and initiates payments.
Prepares and share monthly TAX declaration report to GDCO
Checks the arithmetic accuracy of settlement documents such as local subsidy contract settlement document (LSC)and other office level advance payments
 Sends bookkeeping reports to GIZ EPE AA Office at the end of every month.
  Office management
Types general correspondences, reports, manuals, and memos using a computer, English and Amharic language.
Drafts routine letters to different persons and organizations.
Prepares minutes of staff meetings or other meetings if required
Receives incoming e-mail and other messages and correspondences and re-routes to concerned person or office
Ensures that messages and outgoing correspondences are dispatched by mail, e-mail, hand, or fax.
Handles telephone calls and keeps the project staff informed of all phone calls, meetings, and other commitments.
Arranges appointments with persons from outside the project and schedules visitors to the project staff.
Makes hotel bookings and flight reservations for project staff and visitors.
Keeps all stationery materials for immediate office use.
Purchase's stationery and other materials for office use as requested.
Files incoming and outgoing documents according to the GIZ filing system.
Organizes training and other workshops.
Document's workshop results.
Identifies office IT problems, compiles, and shares to RM for ratification service demand.
Follows up & oversees the activities in the compound in relation to maintenance, gardening, cleaning, and guarding.
Logistics
Monitor's vehicles service period and facilitates for regular and timely service.
Registers/fills-out all fuel & vehicle service costs in the fuel management system software.
 General Duties
Immediately reports all problems involving finance and regulations
Manages the personnel, finance, and infrastructures of the entrusted area of activity
Represents the interests and always acts on behalf of the GIZ-ENDEV program
Carries out tasks relevant to the project/programme which may not be explicitly mentioned in the TOR
 Other Duties/Additional Tasks
Assists in and/or carries out other project activities and any other tasks according to needs, as assigned
Undertakes further job training related to his/her position and duties, if required. Special training programs shall be identified and selected jointly with the regional manager
Job Requirements
Qualifications
University degree in relevant specialization and qualification in business administration, accounting, auditing or similar area or comparable qualifications and skills desirable (equivalent of BA or MBA)
Professional experience
At least 5 years of professional experience in a comparable position
Experience in project accounting in the field of international development cooperation
Experience in the collaboration with state and non-state actors is of advantage
Other Knowledge, additional competencies
In-depth understanding of financial planning and accounting
Broad experience of management and administration
Good working knowledge of ITC technologies (related software, phone, fax, email, the internet) and computer applications (e.g., MS Office)
Confidential in handling data and information
Practice experience in the supervision and preparation of internal controls or external audits is an asset
Very good command of English and Amharic
Demonstrated cultural sensitivity and high commitment to integrity
Knowledge of and interest in accounting software
Willingness to upskill as required by the tasks to be performed – corresponding measures are agreed with management
Applying Instructions
Application procedure:
Interested and qualified candidates shall submit their motivation letter along with their non-returnable recent CV via Ethiojobs or Email: hreth@giz.de
 Note:
Please make sure you mention the Vacancy Number #153/2021' Finance and Admin Assistant
 in the subject line of your email application.
Due to large number of applications we categorise applications with the vacancy numbers.
Applications without vacancy numbers in subject lines might not be categorized in the appropriate folder and could be disqualified.
Only short-listed candidates will be contacted
We encourage persons with disabilities to apply for the position. In case of equal qualification, persons with disabilities will be given preference.
To improve the diversity of our team, we will only consider female applicants for this position.
"Please refer to our brochure to learn more about GIZ's attractive benefit package."
WARNING: Do not to pay any money to get a job. Please report fraudulent jobs to info@newjobsethiopia.com