Finance and Admin officer
Description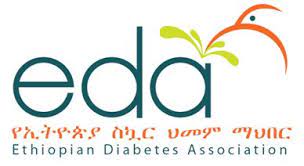 Ethiopian Diabetes Association was established on January 23, 1984 G.C (1976E.C) for the purpose of providing a forum to diabetes patients so that they can discuss ways of prevention, the provision of information and treatment for all affected by diabetes. It is the first patient based association in the country.
We would like to hire qualified candidate as listed below:
Position summary:   
EDA is currently looking for a qualified and experienced Finance and Admin officer. The Finance and Administration Officer is responsible for leading and managing the finance and admin department, checking payments, transactions, producing different financial reports based on the donor's template. Tracking the financial status of projects, and update the program department on
Key responsibilities 
Responsible for income, expenditures and properties of EDA are well accounted for and for the keeping of proper and updated accounts of financial and property transactions of the association.
 Organizes and conduct need based financial management trainings to relevant staff of partner organizations.
Play a key role in ensuring effective, efficient and professional operations of the Finance Department and ensures that the highest standards of financial management to be achieved; donors' and the government's rules and regulations compliance are met.
Planning, organizing, coordinating and lead the activities of the Finance Department; ensure proper management of assets of EDA and the preparation of financial reports.
Oversee the Finance team working on different financial transactions or different projects.
Ensure and maintains inventories and ensure proper use of organizational resources.
Ensures transactions are properly recorded and entered into the System on timely basis as per the Finance policy of the association.
Prepares and submits financial reports to General Manager regularly at the end of each month for approval.
Prepares bank reconciliation statement, payroll reconciliation, payable and receivable schedules for approval on monthly basis.
Prepares budget execution on monthly basis to ensure all costs are expended based on the approved budget line items.
Ensure fixed asset registers are properly maintained and updated, staff payroll tax are properly recorded, advances and payables are settled on time.
Makes all the necessary adjustments in the books of accounts.
develop annual budget plan for fiancé and admin department , and update as needed
Ensure adherence to financial procedures, standards and plans;
Guide Departments /Units to integrate their operational plan with the financial plan and share budget utilization periodic updates every month.
Ensure that the EDA's financial policies and practices comply with relevant laws, standards, regulations and donor requirements.
Consolidate  of budget, disbursement /transfer of funds, budget variance tracking report and analysis as per the association's policies and procedures;
check store vouchers and follow up their timely recording in the proper cards or registers;
Orient, mentor and assign responsibilities to staff under his/her supervision;
Conduct regular meetings with finance staff to discuss ways and means of improving work systems in the Finance Department.
Establish and maintain networks and good relationships with other Departments /Units, employees and  other stakeholders as necessary;
Administration
Facilitate the recruitment & selection, training & development, performance management, etc. of the association
Review and propose renewal /termination of employment contracts following the association's strategic direction and availability of funds,
Maintain proper employee records and produce periodic HR reports as required.
Ensure that annual performance appraisal of staff in the organization is being carried out;
Resolve human resource problems such as work related disputes & conflict;
Work on ways and means of improving work systems in the Department.
standardizing the arrangement, shelving, location, classification and coding of HR related documents for easy traceability;
Establish and maintain good working relationships with other Departments /Units, employees and  other stakeholders;
Report to: General Manager
Required number:          One
Employment Category: Contract Basis
Job Requirements
Qualification 
MA, BA in Accounting, Finance or Business Administration and related fields
Experience
2 years for MA and 4 BA.
Experience in working as a project accountant in International NGO and  familiar with Government  rules and regulations
Technical Skills
Required: Able to work accurately, Confidence in handling money, Knowledge of written and spoken English, Good skills in computer applications Firm belief in teamwork, gender equality, Able to communicate in a friendly and efficient manner
Competence
Respect, accountability, courage, excellence, integrity, stress tolerance, collaboration, customer focus, contributing to team success, interpersonal skills.
Applying Instructions
N.B. Interested Applicant Who fulfills the above requirements Should Send their Application letter and CV with supporting documents composed with one PDF file format to: ethdiab@gmail.com until 7 days from the announcement.
For Further information call by Tell: +251-116-625808
WARNING: Do not to pay any money to get a job. Please report fraudulent jobs to info@newjobsethiopia.com