Finance Archive Clerk – Short term
Description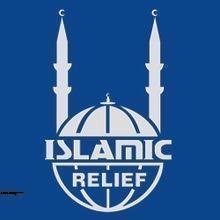 IRE/INT/EXT/VN/001.20
January 03, 2020
Post Title:                      Finance Archive Clerk – Short term
Duty Station:                Addis Ababa
Reports to:                   Finance Manager
Salary:                           As per the organization scale
Duration:                      Three Months with possible extension

Introduction
Islamic Relief is an international relief and development charity founded in 1984 with its headquarters in Birmingham, UK. As well as responding to disasters and emergencies, Islamic Relief promotes sustainable economic and social development by working with local communities - regardless of race, religion or gender. The office officially started operation in Ethiopia in 2004. Islamic Relief Ethiopia (IRE) is operational in the Somali Regional State with a base office in Hargelle, Elkere, Bare, Dekasuftu, Jigjiga, Afar Regional State; Ewa & Gulina, Oromia Regional State; Chiro and an additional operational office in Addis Ababa. For more information please visit our website: http://www.islamic-relief.org/work-with-us
Job Purpose
The primary responsibility of the person should be handling finance documentation in soft and hard copy in accordance with the Organization policy.  The main duties of the persons would include:
 1.  Follow-up:
·       Check and receive all financial documents from the field and Country office finance team for documentation in soft as well as hard copy as per the standard
·       Authenticate and properly check  the documentation order  and reliability of supporting documents for donors and  auditors,
·       Present payment request to Finance Officer for review and to Manager for approval,
·       Prepare documents in order of projects, years and voucher type for archiving
·       keep Payment Vouchers and Cheque, Present cheque with the check stub and payment vouchers to Finance Officer/Financial manage for verification and PV approval,
·       Control bank balances by writing cash balance on the check stab.
·       Maintain check register file on an excel sheet (soft Copy) and update for every check payment and reconcile this balance with the balance on the check stab. Print excel sheet monthly cheque register and attach with the final version bank reconciliation print out.
·       According to the balances shown on the register book and cheque stab, ensure timely transfer of cash from NR account to Bole Branch, and to field offices as per the request of the program department
·       Ensure timely collection of documents from field offices
·       Present all required documents for verification by the finance manager, finance coordinator and auditors,
·       Follow up Outstanding checks  so as to reconcile with the system and to take measures by the finance manager ,
·       Ensure payment Vouchers are signed by payees/delegates (cahiers) and receipts are collected,
·       Ensue that Logistician/assigned person/ signed the cheques register books for collecting cheques
·       Collect, keep and file receipts and pertinent financial supporting documents from recipient of the cheque, and by adjusting the stamp date and writing the cheque number on every settled document , use "PAID" stamp
·       Report to Finance Officer on documents outstanding for more than 4 working days after collecting cheques
2.  Settlement:
·       Receive services request  for water, electricity and telephone bills,
·       Receive Payment requests,  review completeness of  the request form, follow up & collect receipts, ensure the genuineness of those receipts,
·       Critically review telephone bills, check whether the receipt includes private calls, Communicate/report your findings on private telephone call to Finance Officer/Admin ass. Or OSM,
·       Allocate telephone expenses to the respective budget holders and verified by the finance manager,
·       Stamp for documentation and attachments  to Payment Voucher/PCPVs/JVs
·       Compile and handover the receipt to Finance Officer for Journal Voucher preparation and proper coding.
3.  Payments:
Maintain and keep proper file for documents related to Various Cheques and Petty cash payments:-
·       Check & verify Purchase/service request forms for authorization, budget and the  cost center to be charged
·       Check if budget availability is signed by responsible person/finance manager
·       Prepare bank payment Voucher/PCPV as the case may be
·       Reconcile and count cash at safe on daily basis
·       Write the correct budget/accounting title, code /project name/code, on PVs/PCPVs etc. which must be similar with QB chart of Accounts
4.  Petty Cash:
Maintain Petty Cash/Safe fund, Prepare petty cash/Payment voucher, Effecting payments from petty cash follow up clearance of suspense's, Ensure timely and monthly replenishment of petty cash, Preparing Petty Cash Report and Advance Request,  Effect Payment to all disbursements of project activity at the project sites, to trainings conducted at the training sites, daily laborer payments, Collecting cash/refunds from customers, Collecting bank statements and advices from Banks, Collect & file receipts, invoices from suppliers, Maintain and keep proper file for documents related to Petty cash payments
5.  JV Documentation :
·       Ensure advance clearance forms and supporting documents are authorized by the supervisor,
·       Authenticate receipts upon collection,
·       Issue document clearance letter for staff debtors who settle their advances
·       Sort various financial documents in chronological order,
·       Attach bank advices/CPO receipts with the respective letters,
·       Attach pertinent supporting documents, Stamp and complete document numbers,
·       Before posting to the QB system, Present for checking and initial and approval,
·       File & hand over documents in sequential order and present to finance officer for recording/posting.
·       Ensure documents are properly coded, checked and approved before filing
·       Ensue monthly collection of bank statements, Financial Documents from Project Office, Review the completeness and acceptability of these documents and file & hand over to FO for further review & final approval for posting
·       Ensure existence/renewal of contracts before effecting payments,
·       File financial documents on sequential and daily basis,
6.  Reports:
Preparation of reports; monthly and whenever requested, to CO and his/her supervisor.
7.  General Job requirements:
·       Be honest , ethical and committed
·       Be pleasant with others on the job and displaying a good-natured, cooperative attitude.
·       Be reliable, responsible, and dependable and fulfilling obligations
·       Give attention to details in completing assigned tasks.
·       Be sensitive to others' needs & feelings and being understanding and helpful on the job
·       Be social oriented, resolve customers' complaints.
Job Requirements
·       Bachelor's degree in Accounting with 0 years of experiences respectively
·       Excellent IT skills, MS Office applications.
·       Well-developed interpersonal and team skills and proven ability to be flexible in demeaning situations.
·       Good written and spoken English is essential.
·       Good communication, public and interpersonal relations, sympathy with the aims and objectives of Islamic Relief. Commitment to the humanitarian principles and action and trustworthy.
Applying Instructions
Application Procedures 
·       Interested candidates are required to submit a complete application form with all required supporting documents (updated CV, copy of credentials and testimonials) through Ethiopia.HR@islamic-relief.org.et.
·       You can access the application form with this link: http://www.islamic-relief.org.et/wp-content/uploads/2019/03/Employment-Application-form-1.docx. Failure to follow the instructions will invalidate your application.
·       Closing date for the application is January 13, 2020.
·       Due to the high volume of application, we regret that we will be able to contact only the shortlisted candidates.
WARNING: Do not to pay any money to get a job. Please report fraudulent jobs to info@newjobsethiopia.com