Description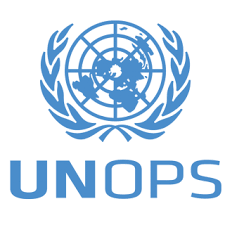 UNOPS and the ECA have partnered together to deliver on a project that will put in place the critical business systems and services to enable the Economic Commission for Africa (ECA) to go beyond its current regular operations and effectively deliver on its Business Plan mandate of becoming Africa's premier think tank. Five specific outcomes are foreseen, which are the results of the implementation plans of four corporate strategies introduced for communications, publications, knowledge management and ICT for Development. When attained, the outcomes will result in a sustainable increase in the visibility and impact of the organization's work in the areas of policy research and knowledge delivery. This recruitment initiative is carried out by UNOPS in support of ECA's Public Information and Knowledge Management Division (PIKMD) strategic intent.  It is with this objective that UNOPS advertises these opportunities in partnership with ECA.
Functional Responsibilities
Finance and Budget Section (FBS)
Review of asset lists and checks all updates on the asset history sheet
Follow-up with SCMS team the acquisition of items periodically
Follow-up with the disposal team on the disposal process
Monthly review of the AUC transactions and submit findings to Senior Asset Accountant for the monthly settlement
Follow up on the rental billing with the asset accountant and FMS' real estate team
Prepare memo and timely submission of invoices to the tenants
Follow up on the timely settlement of rental bills
Prepare summary report regarding the billing and settlement status of rental bills
Work closely with the asset accountant and other property team members in ECA
Clean-up of the asset reports based on the different BI reports for asset and inventory
Follow up on the physical count exercise with SCMS team during inventory counts
Support the asset accountant in the reconciliation of asset record and physical count
Support the debt collection team in collecting the receivable from staff/ clients on time
Consolidate the monthly dashboard review process and follow-up on the progress
Prepare the receivable status report to be included in the monthly management report
Assist in the year-end closure of accounts
Contribute on the monthly financial management reports
Perform any other job as assigned
Conference Management Section (CMS)
Timely billing and clearing of conference-related AR
Monitors CMS related payments with the Finance and Budget Section
Prepares travel claims and other related payment vouchers
Prepares price quotations of room rentals, overtime costs, equipment rental, service charge and administrative charge for few external clients as well as internal clients
Prepares sales orders once the quotation is confirmed and follows-up approval by the service provider's Section
Advises Finance/Accounts Unit on the approval of sales orders and requests for invoices to be sent to clients for advance deposits
Prepares final invoices by gathering information from service provider Sections/ Units (SSS, FMS, ITUSS etc.) and prepares invoices for Divisions in the organization
Initiates Business Partner (BP) Number creation by completing the required form for onward transmission to the Procurement Unit
Follows-up on advance deposits and informs all relevant offices
Assists in the clearing of deposits made to the Center by liaising with the organization Finance and Budget Section
Job Requirements
1. Education/Experience/Language requirements
Education and Qualifications
High school diploma or equivalent is required. Additional technical training in relevant field, e.g. accounting, finance is desirable.
Work Experience
A minimum of five years of experience in finance, accounting, administrative services or related area is required. Experience working with Enterprise Resource Planning (ERP) systems such as SAP is an asset. Experience in preparing Management Report for Senior Management Teams, experience in asset accounting, billing and cost recovery and Accounts Receivable follow-up and collection are also assets.
Languages and other Desirable Skills
English and French are the working languages of the United Nations Secretariat. For the post advertised, fluency in oral and written English is required. Interpersonal and communication skills is an asset.
IT Skills
Microsoft Office, Spreadsheets, PowerPoint, Outlook 360, ERP/SAP are all required.
2. Contract type, level and duration
Please note this is a local post and open only for  nationals of Ethiopia. 
Contract type- Local Individual Contract Agreement - LICA
Contract level - LICA 5
Contract duration -

Ongoing ICA – 'Open-ended, subject to organizational requirements, availability of funds and satisfactory performance.'
For more details about the ICA contractual modality, please follow this link:
https://www.unops.org/english/Opportunities/job-opportunities/what-we-offer/Pages/Individual-Contractor-Agreements.aspx
3. Additional Considerations
Please note that the closing date is midnight Copenhagen time
Applications received after the closing date will not be considered.
Only those candidates that are short-listed for interviews will be notified.
Qualified female candidates are strongly encouraged to apply.
UNOPS seeks to reasonably accommodate candidates with special needs, upon request.
Work life harmonization - UNOPS values its people and recognizes the importance of balancing professional and personal demands. We have a progressive policy on work-life harmonization and offer several flexible working options. This policy applies to UNOPS personnel on all contract types
UNOPS seeks to reasonably accommodate candidates with special needs, upon request.
For staff positions only, UNOPS reserves the right to appoint a candidate at a lower level than the advertised level of the post
The incumbent is responsible to abide by security policies, administrative instructions, plans and procedures of the UN Security Management System and that of UNOPS.
It is the policy of UNOPS to conduct background checks on all potential recruits/interns.
Recruitment/internship in UNOPS is contingent on the results of such checks.
Applying Instructions
Please use the link below to apply.
https://jobs.unops.org/pages/viewvacancy/VADetails.aspx?id=19638
WARNING: Do not to pay any money to get a job. Please report fraudulent jobs to info@newjobsethiopia.com